MAINZ, Germany — A Swiss senior citizen may have just become the world's oldest mother at the age of 80.
Giant Galapagos tortoise Nigrita laid nine eggs that hatched at the Zurich Zoo. The 220-pound creature's little arrivals each weigh between 4 and 5 ounces.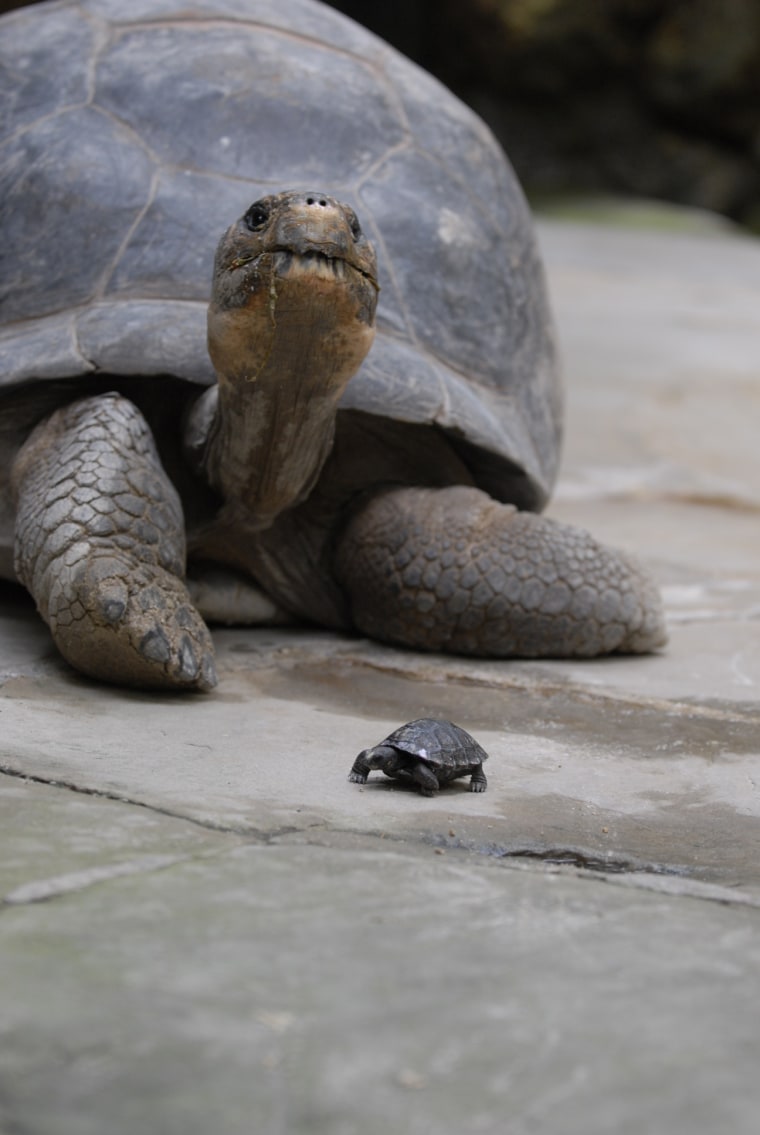 "Nigrita is our oldest animal at the zoo, but she is probably in her best years to lay eggs," senior curator Robert Zingg said.
The father is a boy-toy tortoise: Aged 54, Jumbo clocks in at around 440 pounds.
Nigrita came to the zoo in 1946 and laid her first eggs in 1980, although none of these survived.
Keepers dug up the latest batch and put them in a temperature-controlled incubator where they hatched over the course of two months.
Galapagos tortoises can live for up to 150 years. Zookeepers have to make sure tortoises aren't fed "too well" because this can lead to harmful growth spurts, Zingg added.
Over the course of the years, the Zurich attraction has sent Nigrita's baby tortoises to more than two dozen other zoos.
Zurich Zoo says it is the only institution in Europe to have successfully bred Galapagos tortoises in captivity.