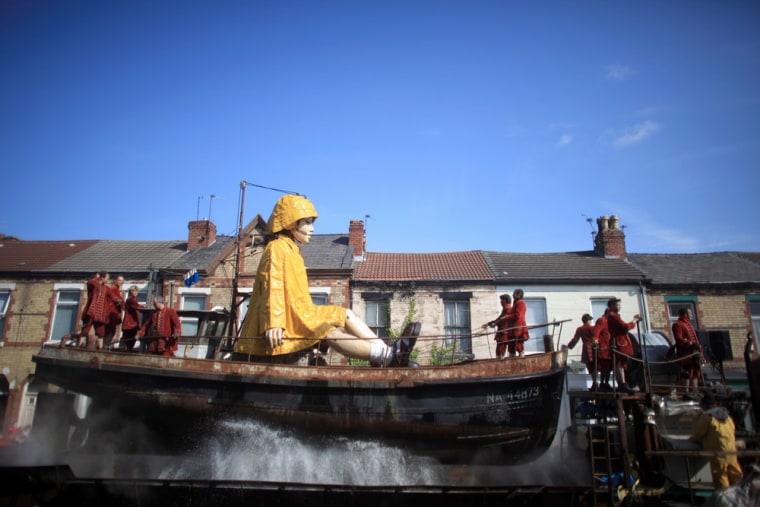 A 30-foot puppet dubbed the 'Little Girl Giant' was carried through the streets of Liverpool on Friday to commemorate the sinking of the Titanic 100 years ago.
The BBC reported that the character was inspired by a letter written by a 10-year-old girl to her father, a steward on the Titanic who did not survive the disaster.
The three-day event will see the marionette making a journey around the English port city on a quest to learn her father's fate.
City official Joe Anderson said "The Titanic will always resonate with Liverpool, particularly as the name of the city was emblazoned on its stern and many of its crew were from the Merseyside area."
Related content: