Giant waves washed away a 100-foot section of railway line in south-west England Thursday, leaving tracks hanging in mid-air and cutting off a vital link to the storm-lashed region.
The main express line between London and the counties of Devon and Cornwall was severed by the storm – the latest in a series of Atlantic weather fronts that have flooded fields and breached sea defenses across the U.K. this winter.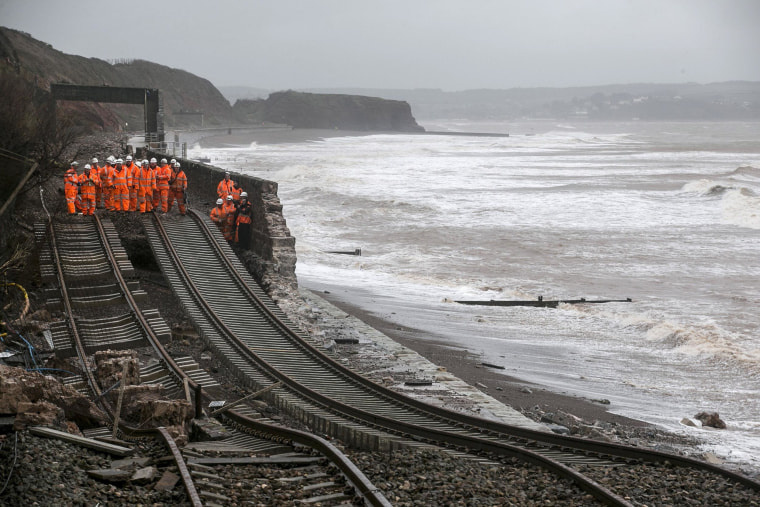 The south-west area has been among the worst-hit.
No trains were running over the affected area - near the tourist hotspot of Dawlish, Devon - but 30 nearby residents were evacuated, ITV News reported.
There were waves hitting my window for around two hours before the high tide came in," resident Neil Jones told the Western Morning News newspaper. "It was like living in washing machine."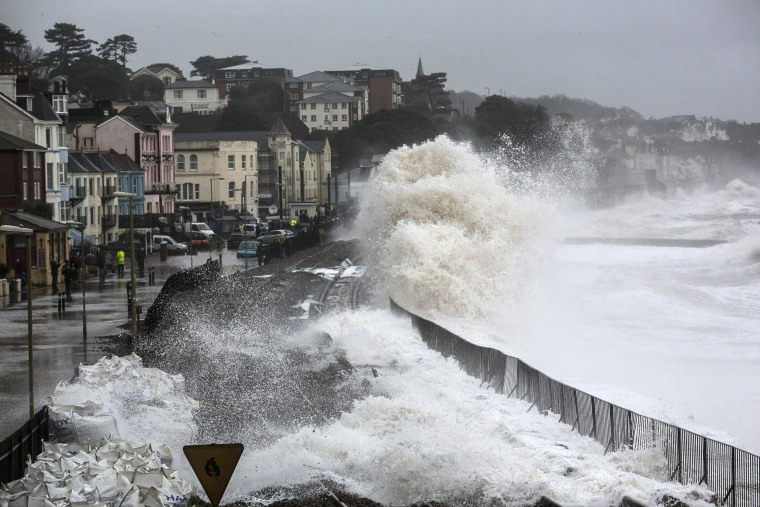 Officials said the line would be closed for at least six weeks, forcing passengers onto long road journeys.
The coastal track – regularly named among the world's most scenic train journeys – is not only a major draw for tourists heading to the region's rocky coves and beaches, but also an economic lifeline.
"We are talking about a million people in Devon and Cornwall losing their rail link – that is by any standard a complete and utter disaster economically and politically," said local lawmaker Adrian Sanders.
The line was built in the mid-19th Century by Victorian-era engineer Isambard Kingdom Brunel, whose numerous tunnels and viaducts have mostly stood the test of time.
"I've always had faith in the sea wall, but when I peered out at 9.30pm it had gone," said Jones. "It was as scary as it's ever been. I've always had faith in Brunel's wall, but it's gone."