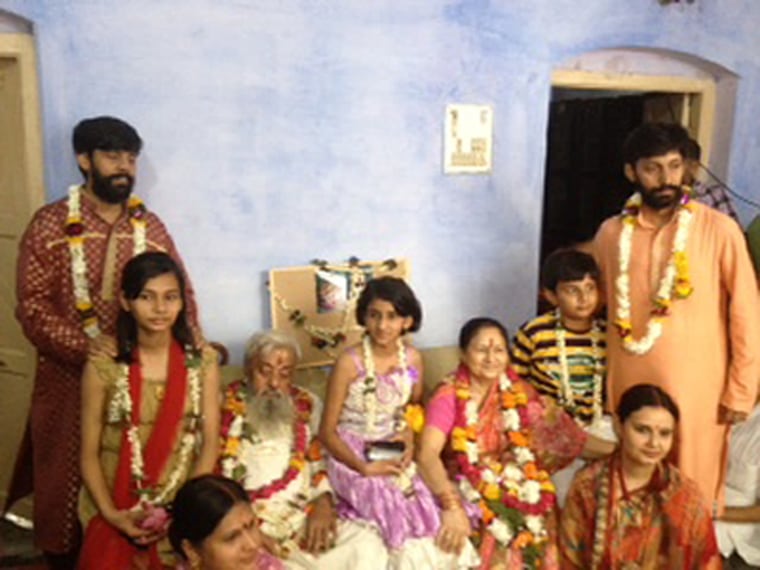 HAIFA, Israel -- Esti Libeir was 11 years old when she fled the Nazi regime, escaping from her family house as German soldiers shot her father dead in 1943.
The 76-year-old is one of an estimated 210,000 Holocaust survivors living in Israel, of which one quarter are living in poverty, many more of them without the support of family networks.
"I heard shots being fired," she said, recalling one Friday night in 1948. "I knew right away the Germans shot my father."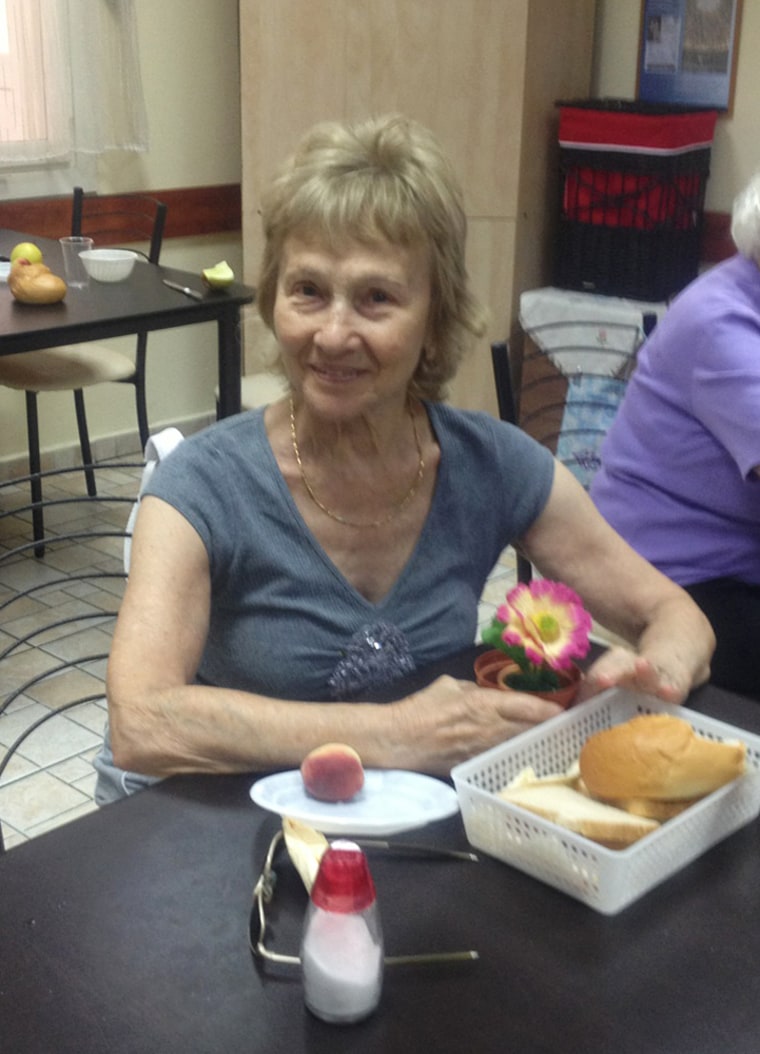 Libeir and her sister are the only ones in her family who lived to tell their story.
But on May 31, she was among a lucky few to receive love, warmth and happiness from an unlikely source – twin brothers from a royal yoga dynasty based 3,000 miles away in India. 
Hemant Bhadury and Dr. Jayant Kumar Bhadury – grandsons of the great Shri Sudhir Ranjan Bhadury – are yoga masters of Bhrigu Yoga who traveled to the Holy Land to bring comfort to Libeir and about 120 other residents of Yad Ezer, a sheltered home for Holocaust survivors.
Bhrigu Yoga, which seeks to combine modern lifestyles with the search for universal knowledge and happiness, teaches that love can be transferred by cooking food. The family travels to Israel annually to spread their message of love.
"We as human beings try our best to do something good," said Jayant. "The first time we cooked Indian food for them we were worried, will the survivors like it or not?"
Jayant's wife, Vatsala, added: "We didn't put any hot spices and they loved our food so much that some of the survivors started singing for us.
"We try to give these people something pure from the bottom of our hearts and with love. By giving them food we actually bless them," she said. "I cannot express in words our feelings when were with them, it's amazing. If you can make somebody smile in this world it's a blessing."
Israel's Holocaust survivors often suffer from mental distress, loneliness, lack of adequate family and social support networks. But the Bhadurys' visit brought vegetable dal, pumpkins, potatoes and rice – and happiness.
"For us receiving food is great," Libeir said. "But the greatest gift we can receive is the company, the caring and love these people bring with them."
The Bhadury brothers live in Varanasi, in the Indian state of Uttar Pradesh, where they help, teach and heal.
"Were trying our best to help society," Jayant said. "If God blesses us we will succeed."
Related stories: