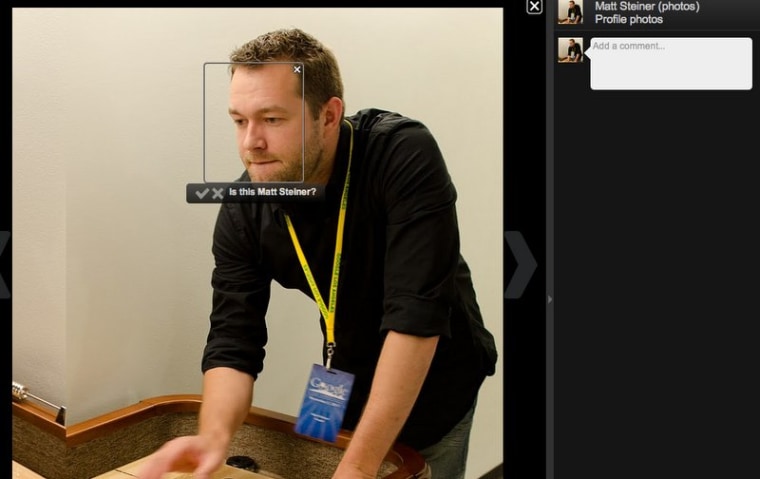 Google+ Photos just got a new feature: Find My Face. This face-recognition tool will help you tag — and get tagged in — photos faster than ever. And the best part? It's opt-in so there won't be any creepy accidental tags.
Matt Steiner — the engineering lead on the Google+ Photos team — announced Find My Face in a Google+ post on Thursday. He explained that if you turn the feature on, Google+ will prompt people you know to tag your face when it appears in photos.
It's worth noting that you continue to have control over which tags you accept or reject. And of course you can toggle Find My Face off at any time if you decide you don't like it.
Doesn't sound so bad, right? Unlike Facebook's photo-tagging feature, Find My Face doesn't automatically allow you to be tagged if you forget to toggle some settings. Instead it defaults to keeping you as safe and protected as possible.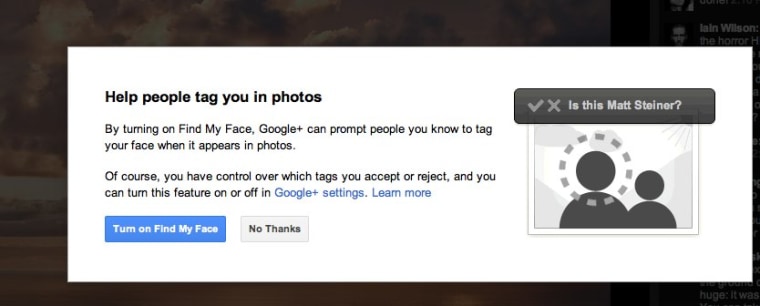 The new feature should be rolling out to users in the next few days, so don't fret if you're not spotting an option for it in your settings just yet.
Related stories:
Want more tech news, silly puns or amusing links? You'll get plenty of all three if you keep up with Rosa Golijan, the writer of this post, by following her on Twitter, subscribing to her Facebook posts, or circling her on Google+.