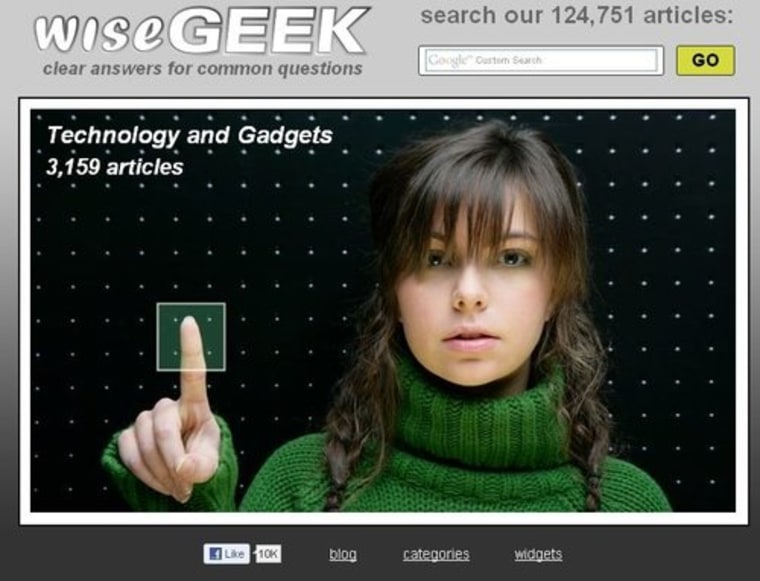 Last week Technolog told you about Google's new algorithm, crafted to seek and demote "lousy and useless" websites (mostly content farms like Associated Content and Demand Media) that somehow always managed to float to the top of the heap in search results. And now this week, it looks like their plan is working, with the massive hits taken to sites such as wiseGEEK.com, ezarticles.com and suite101.com, which felt the most immediate impact with the change, losing 94 percent of its traffic. 
While Demand Media itself is not on the 25 biggest losers list compiled by search optimization company Sistrix, it still took body blows through Answerbag.com and Trails.com, which are both heavy with DM content. Answerbag plummeted 91 percent on the Sistrix Visibility Index (calculated via traffic on keywords, ranking and click-through rate on specific positions), while Trails crashed 87 percent. Demand Media has responded on its blog.
Google's weapon also takes aim at one of its competitors, Yahoo, which runs Associated Content and clocks in at No.6 on the table below.
The table shows the result of taking one million keywords and compared the sites' before and after results based on the Google change. Sistrix's Johannes Beus wrote, "Comparing these results with the announcement from Google, they seem to have reached their goal: a whole lot of low-quality domains lost significant visibility in the US Google-SERPs."
In her Friday story, my colleague Rosa Golijan translated what Google's revamped ranking system could mean for you, the average Googler: "It means that you should start seeing far fewer search results which include links to 'content farms' — sites practically bordering on spam that are specifically tailored to attract Google searches — and more links to what Google considers high-quality sites."
And it looks like that's come to pass, sooner rather than later.
Because the number of keywords these domains are ranking has dropped so rapidly, they're being relegated to the back of the class, pages away from the top search results rather than front and center.
And none too soon, judging by some of the comments posted on the Sistrix blog, like this one:
Good riddance! I was glad to see that release from Google announcing the smackdown on content farms this week. I hope they'll continue to aggressively target these low-quality sites and clean up the rankings. And I say this as someone who works in the SEO industry!
And there were also those who had a healthy sense of skepticism about how long the Google tweak would be able to fend off the spam-like content farms that seem to be growing faster, especially with the proliferation of work-at-home freelancers in the workforce.
Kudos to the changes. But like many Google changes in the past, marketers will soon "discover" the new algorithm and employ immediate changes to "beat" Google at their own game. Google will change the rules again. And the entire cycle repeats itself. Rinse. Wash. Repeat.
Check out Technolog on Facebook, and on Twitter, follow Athima Chansanchai, who is a work-at-home freelancer who doesn't miss an office so much, even though she worked in them for more than a decade with various papers.