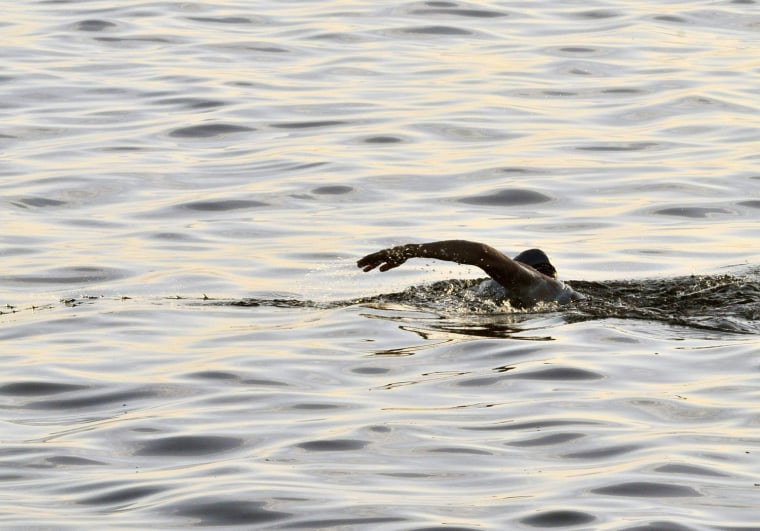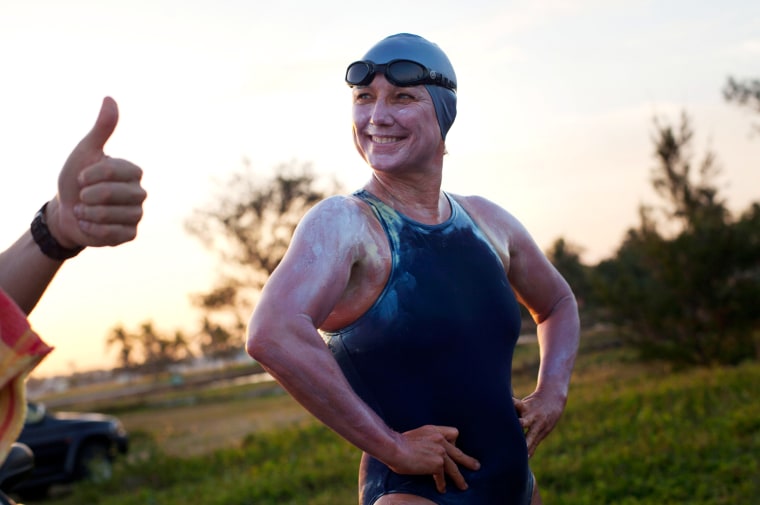 Reuters -- Marathon swimmer Penny Palfrey, a 49-year-old grandmother, dove into the clear waters of the Florida Straits on Friday to try to break her own world record by swimming 103 miles from Cuba to the United States without a shark cage.
With the just-risen sun casting an orange glow in the eastern sky, Palfrey dove into the calm sea from a rocky point at Havana's Hemingway Marina, then stroked methodically away as a handful of spectators looked on.
"Beautiful sea, beautiful sunrise, it's a lovely morning in Cuba," the compact, muscular Palfrey told reporters just before entering the water.