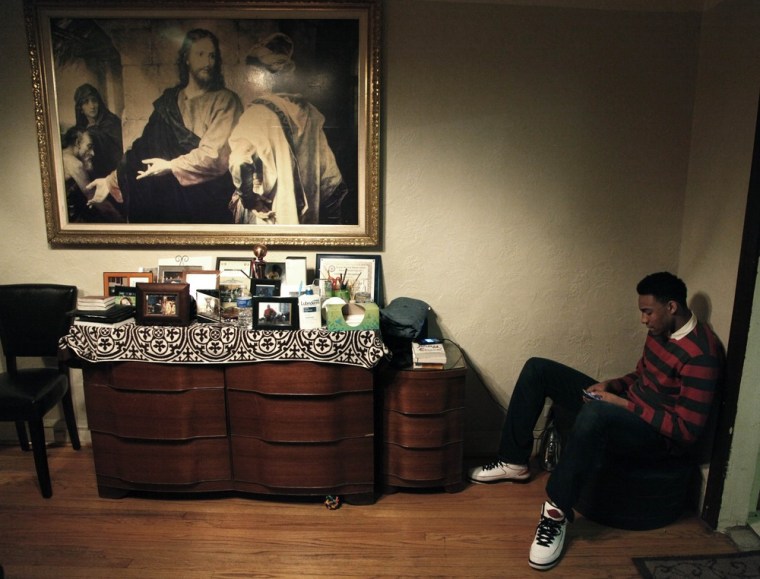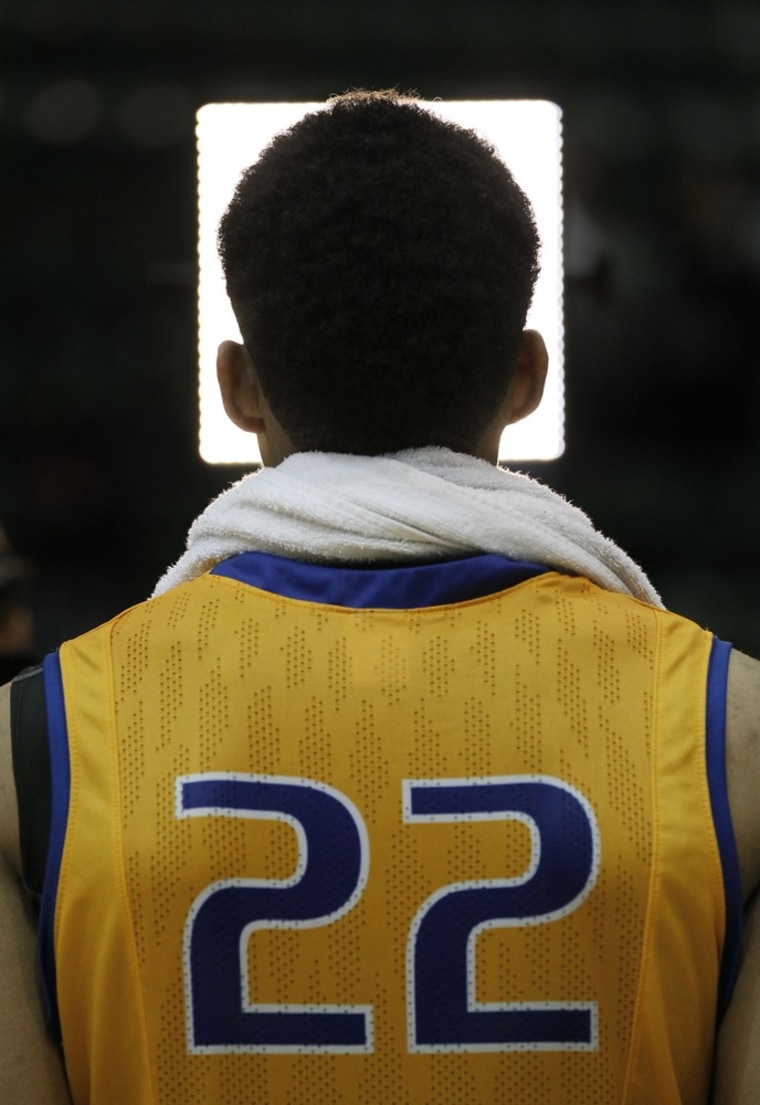 Andrew Seligman of The Associated Press reports  — This is what it's like to be Jabari Parker, the nation's top high school basketball player.
 One day he's presenting a project in his Spanish class, turns around and sees Alonzo Mourning. Parker takes a seat and grins. The former Miami Heat star is making a surprise visit to give him the Gatorade Basketball Player of the Year award.
And there are nights like this.
Parker and his teammates from Simeon Career Academy are holed up in a classroom after beating Whitney Young in the Illinois state playoffs.
Duke coach Mike Krzyzewski and Michigan State's Tom Izzo were in the stands. Chicago Mayor Rahm Emanuel and his wife were there, too, sitting next to Parker's mom, Lola.
As Simeon holds its postgame meeting, a crowd gathers in the hallway, waiting to get a glimpse of the team and its 17-year-old star. Parker slips out a back entrance, trying to make a quiet exit.
Nice try, but no luck. It's hard to hide when you're 6-foot-8 and 220 pounds. Continue reading.