JERUSALEM - Talk about high expectations.
Pope Francis' upcoming visit to Israel and the West Bank is being met with hopes he'll help resolve problems that thus far have flummoxed kings, presidents and Nobel Prize laureates.
"We hope he will help the Christians of the Holy Land," said Alfred Ra'ad, who lives in Jerusalem's Old City and runs a shop selling Christian souvenirs. "We are a minority and we are collapsing and suffering a lot and nobody cares."
"We need his help," the 55-year-old added.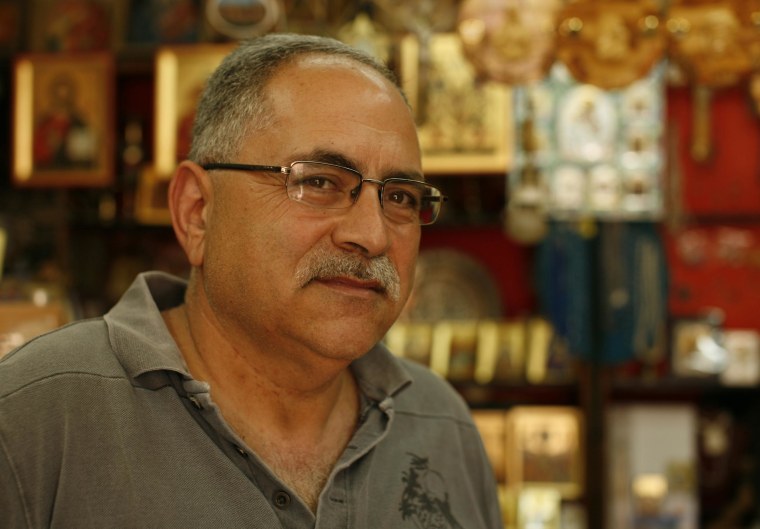 So is it too much to ask for the "people's pope," or any pope for that matter, to help restart failed peace talks, deal with anti-Christian sentiment and address the continued occupation of land Palestinians believe is their homeland?
Yes, according to Richard Dalton, a former British Consul-General in Jerusalem and an associate fellow at London-based think tank Chatham House.
"[The pope's] mission to foster the position of the downtrodden and poor can clearly be read into a position of comfort and support for Palestinian refugees, villagers in the West Bank who are oppressed by the occupation and settlement," he said. "So I can see why they can attach this very great importance to the visit."
However, "church leaders tend to pull their punches when dealing with high-tension conflict situations" and express themselves only in general terms about Palestinians' rights and their need for self-determination, Dalton said.
"I would be doubtful that this pope would break with that tradition," he added.
Marie-Armelle Beaulieu, the Israel-based editor-in-chief of "The Holy Land" magazine, said "nobody believes" that the pope will be able to solve in a few days what has escaped U.S. Secretary of State John Kerry and many others.
"They hope that the visit of the pope will call attention to their real situation. But I don't believe that they are expecting the pope in the matter of the peace process," she said. "They want his smile, his improvisation, his laugh, his prayer, his understanding. They want to see him and just say 'Wow, he just came for us,'" she said.
But Pope Francis' visit, marking the 50th anniversary of a landmark trip to the region by Pope Paul VI, is significant because it comes at a difficult time for his beleaguered flock in the Holy Land.
Christians in Israel and the West Bank –- the majority of whom are Arab –- are under pressure. Christians made up about 10 percent of the population when Israel was founded in 1948. These days, they make up between 2 and 3 percent, according to the Roman Catholic church.
Dimitri Diliani, the chairman of the Palestinian International Christian Coalition, agrees that Pope Francis won't be able to solve issues stemming from the establishment of the state of Israel.
"Realistically speaking, the pope doesn't have a magic stick to turn our injustice into justice, to turn this occupation into peace with the State of Israel," he said. "But what we expect is more contribution, we want him to be convinced of our cause and let the Catholic Church be involved."
A visit from such a popular pontiff is likely to bring attention to the growing problem of vandalism –- anti-Christian and Arab threats and insults scrawled on church property, presumably by Jewish Orthodox extremists.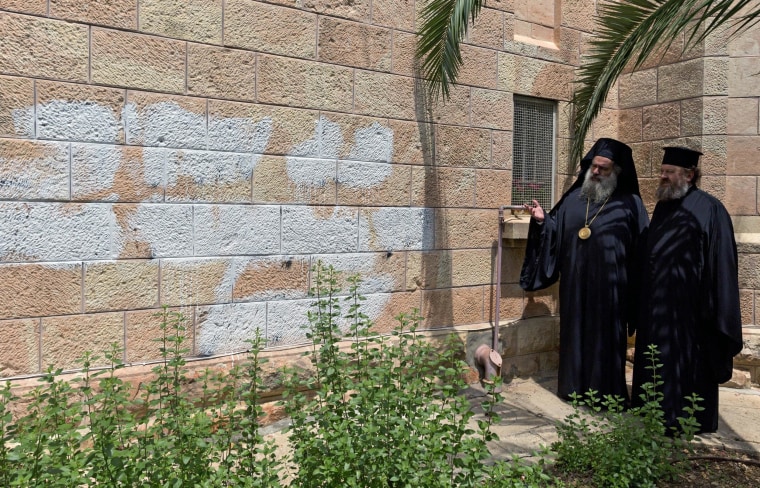 "People see this trip as hope he will shed the light on the Palestinian situation living under occupation in East Jerusalem, and especially as a Christian community that has been targeted by Jewish terror groups," he said.
Significantly, for the first time, the official itinerary of the pope's visit refers to the Palestinian territories as the "State of Palestine," reaffirming the Holy See's recognition of the 2012 United Nations resolution that assigned Palestine the status of non-member observer state.
The pope is also asking a rabbi and a Muslim leader to join him on the trip - a move that Israelis hope will deter Jewish extremists from protesting his presence.
On top of the great symbolism and ceremony involved in any pope's visit, there is the fact that Francis himself inspires great confidence among many Catholics.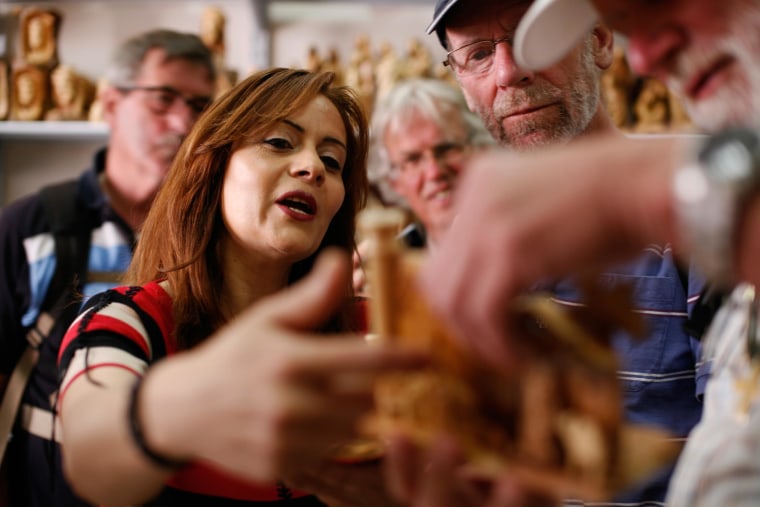 "I heard this pope is a great pope," said Bethlehem shop-owner Claire Anastas. "I believe that if I bring him to my house and to look at this ugly wall … he will help us."
Anastas points to the 30-foot Israeli security barrier that looms just 15 feet from her family's house in Bethlehem, which Christians believe is the birthplace of Jesus. The wall blocking Anastas' views of the West Bank's hills and driving tourists away from her family's Christian souvenirs shop could be seen as a symbol of the enduring obstacles to peace between Israelis and Palestinians.
"I hope things will change soon," she said. "Especially after the pope visits Bethlehem."
- Claudio Lavanga contributed to this report.