LONDON — Posing in a car once owned by conservative icon Margaret Thatcher, British Prime Minister Rishi Sunak explained why he was launching a media blitz to burnish his own credentials as a champion of the average voter against what he considers state overreach in the name of the environment.
Signaling his opposition to a slate of environmentally-friendly policies, Sunak said on Twitter Sunday that he knows "how important cars are for families to live their lives," unlike the country's "anti-motorist" opposition Labour Party.
Sunak's embattled Conservative government subsequently announced a review of "anti-car" measures aimed at improving air quality and reducing traffic, as well as a massive expansion of oil and gas drilling licenses in Britain's North Sea.
The prime minister claims the U.K. can do all this and still reach net-zero carbon emissions by 2050. But it was a sudden turn in a nation where there has largely been a political consensus over green politics — and experts told NBC News it may be only the beginning of a broader shift in which right-wing parties view opposition to green policies as an opportunity to win votes.
Bolstered by a surprise local election victory last month in which the Conservative Party emphasized its opposition to new charges for drivers in London, Sunak has wooed voters by embracing a protest movement that sees such attempts to restrict car usage as an attack on personal freedoms.
The move comes as several European countries face political turmoil over environmental issues. The Netherlands saw the Farmer-Citizen Movement become a leading political party this year, thanks to its fierce opposition to government plans to reduce or shut thousands of farms, while Poland's right-wing populist government has criticized the European Union's renewable energy targets, which commit its 27 member states to reducing greenhouse gas emissions by 55% by 2030. 
"What you're seeing is once again, as with immigration, a center-right party beginning to take on some of the typical tropes and rhetoric of radical right-wing populist parties, who present themselves very often as the friend of the motorist and say all these environmental concerns are overblown," said Tim Bale, a politics professor at Queen Mary University in London and an expert on the Conservative Party.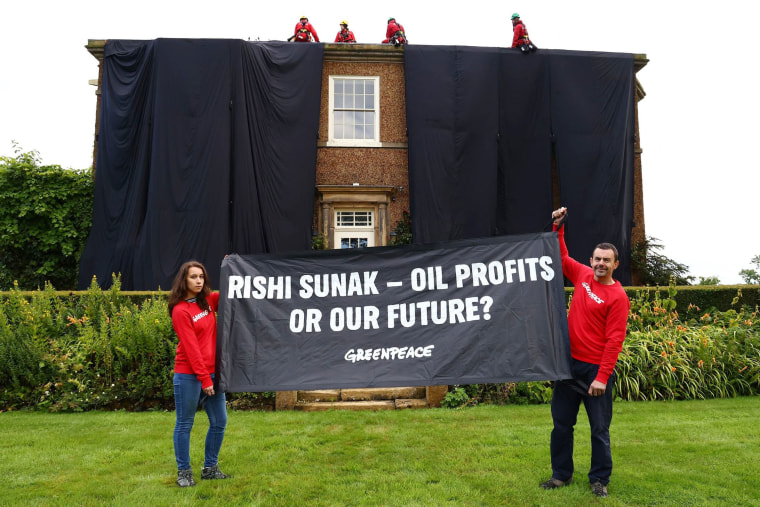 On July 21 the Conservatives unexpectedly won a by-election in Uxbridge and South Ruislip, the parliamentary seat in London's western suburbs that was vacated by former Prime Minister Boris Johnson.
The election became a referendum on ULEZ, the ultra-low emission zone, which charges drivers of older, high-polluting vehicles 12.50 pounds ($16) a day to drive in London's central boroughs. At the end of August the zone will extend across Greater London — and suburban residents' concerns over this gave the Conservatives a much-needed victory. 
Some protesters opposing the change are heavily influenced by elaborate right-wing conspiracy theories, and such is the level of disquiet, cameras installed to enforce the scheme have been vandalized or stolen.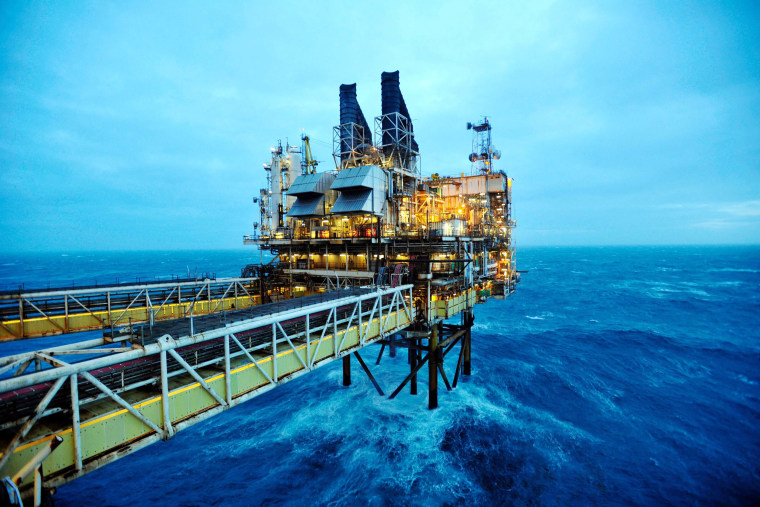 London's mayor, Labour's Sadiq Khan, has nevertheless passionately defended the policy and said it was needed because thousands of people in the capital die each year from air pollution. 
The vast majority of cars also won't pay any emissions charge. But the Uxbridge result sparked wavering on ULEZ from Labour leader Sir Keir Starmer, eager to avoid any potential wedge issues that could help the Conservatives keep power. 
And Sunak's media blitz comes as many Conservative lawmakers and party members believe environmental policies will cost Britain too much and have only a limited effect, said Bale.
"Uxbridge has accelerated or amplified those voices and probably, given the government's in so much trouble on all sorts of other fronts, encouraged the government to weaponize the issue in the hope of mobilizing some of its base," he said.
The Uxbridge win defied political gravity, however. 
The Conservatives were soundly beaten in two other by-elections the same day, with Labour taking the seat of Selby and Ainsty in North Yorkshire, a dramatic and unprecedented reversal from 2019, when a Conservative lawmaker triumphed by 20,000 votes.
There could be more to come: Labour leads by about 20% with a year to go until a national election, according to opinion polls. 
With an ongoing cost of living crisis dominating voters' thoughts and most areas of the country untouched by the planned emission zones or similar low-traffic schemes, some analysts have questioned the wisdom of Sunak's strategy. An opinion poll in May found that 39% of Londoners were in favor of ULEZ, with 35% opposed.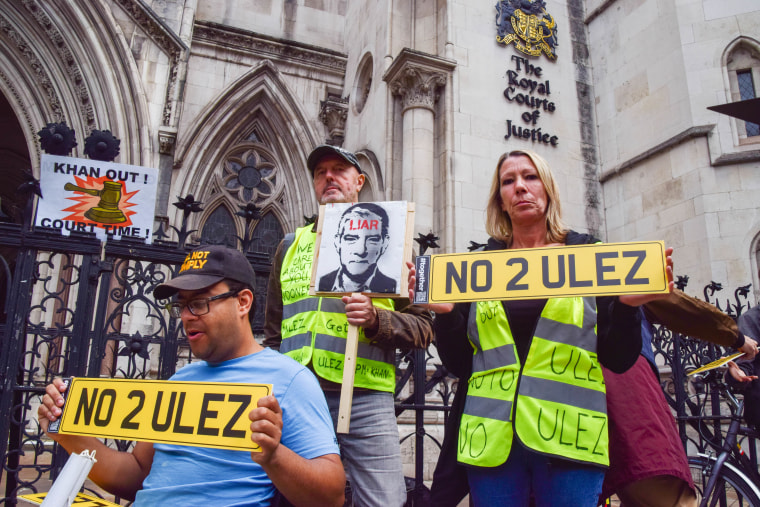 Many lawmakers in rural seats backed the prime minister's stance, though Conservative former Energy Minister Chris Skidmore said the North Sea drilling expansion put Sunak "on the wrong side of history."
Protesters from the campaign group Greenpeace took direct action in response to the new North Sea licenses and draped an oil-black covering over Sunak's home in his North Yorkshire Constituency on Thursday while the family was on holiday in California. 
A determination to appeal to a perceived median voter, often seen as a driver, is nothing new in British politics. But this debate — a perceived trade-off between personal liberty and environmental policy — is a sign of things to come in politics, according to Neil Lee, a professor of economic geography at the London School of Economics.
"I think that environmental policy will rise higher up the agenda as climate change and other environmental impacts become more obvious," he said.
"It's not the first of these debates where small groups can hold back moves, which I think in our hearts we know we have to make.