German police detained famed environmental activist Greta Thunberg on Tuesday, according to video of ongoing protests against a coal mine's expansion.
She was released later, police said.
Video and still images appeared to show police in riot gear carrying away a limp Thunberg, 20, by her arms and legs in the hamlet of Lützerath, west of Cologne and near Garzweiler coal mine.
Thunberg did not appear to be in distress and was smiling at points of her apprehension, video showed.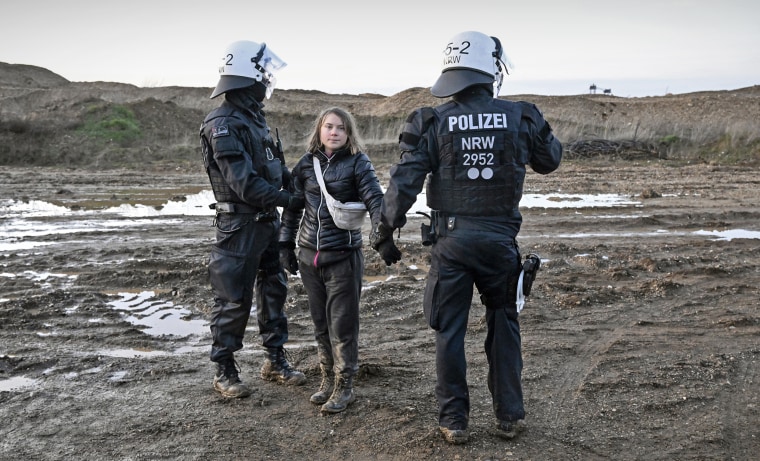 Thunberg and other protesters "stormed" to the edge of the open-cast mine, which is steep and dangerous, said a police spokesman in the far western city of Aachen, which borders Belgium and the Netherlands.
Thunberg and other protesters were detained for identification, said police, who added that they had not been arrested.
"A high profile is not a carte blanche," a police spokesman told Britain's Sky News when asked about Thunberg's detention.
After their IDs were checked, the group, which included Thunberg, were released, police said.
The tiny village has been a focal point of protests pitting the government against environmentalists.
Climate activist say the coal mine's planned expansion would release vast amounts of greenhouse gas and violate German commitments to the 2015 Paris climate accord.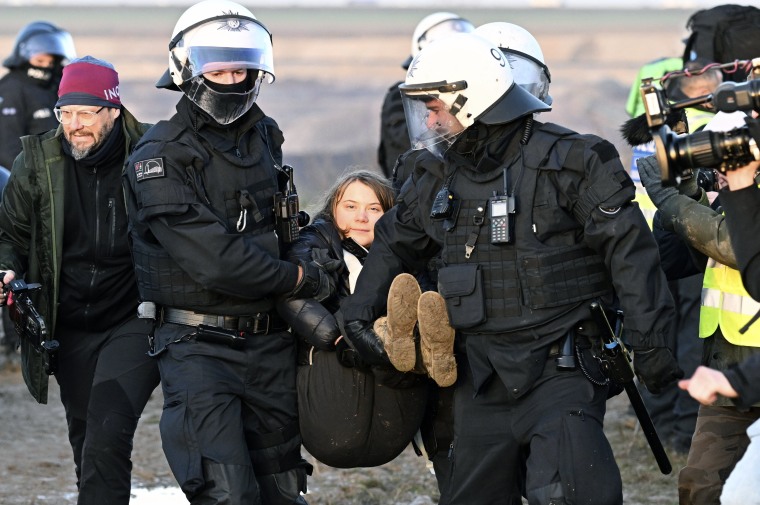 Thunberg shared pictures and video of the ongoing German protests over the weekend.
"We are currently in Lützerath, a German village threatened to be demolished for an expansion of a coal mine," she wrote in a tweeted picture of herself with other protesters. "People have been resisting for years. "