The last remaining British national being held in Guantanamo Bay will be released back to his home country, American and British officials said Friday.
The U.S. government approved the release of Shaker Aamer, a suspected al Qaeda fighter, following a thorough review of his case, a senior defense official told NBC News.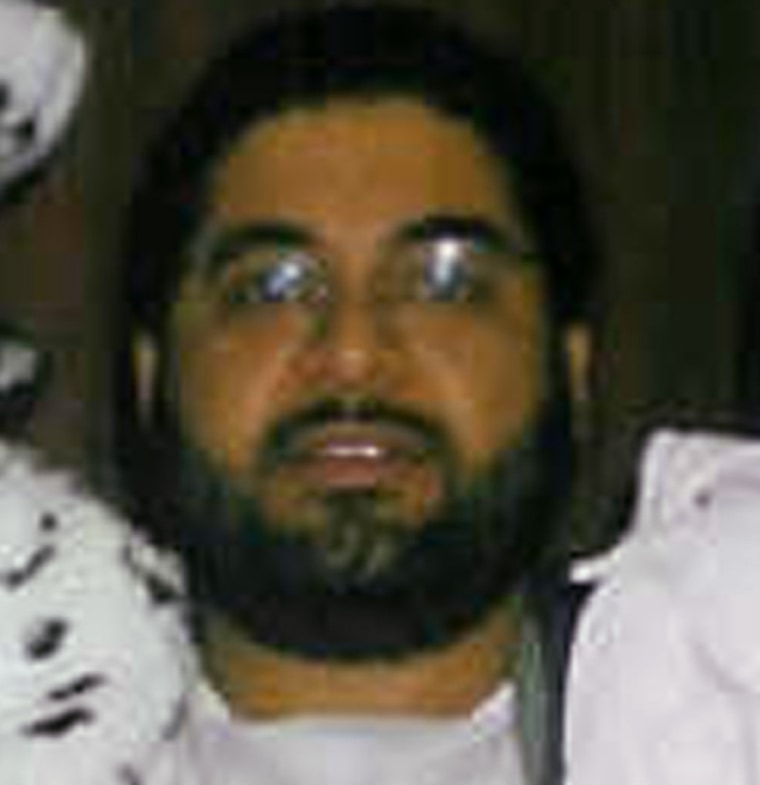 The government "took into consideration the robust security assurances that will be provided by the British government, one of our strongest allies who has supported our efforts to close the detention facilities at Guantanamo Bay," the official added.
The U.K. Foreign and Commonwealth Office confirmed that Congress has been notified of Aamer's release, although specifics about his transfer were not made public.
Related: U.K. Cops to Probe 'Allegations of Complicity to Torture' Prisoner at Guantanamo
Aamer, a 42-year-old husband and father, is a Saudi Arabian citizen but a legal permanent resident of the U.K. He was arrested in Afghanistan in 2001 and taken to Guantanamo the following February on suspicion of helping the Taliban, which he has denied.
In 2010, the Obama administration greenlighted Aamer's transfer back to Britain, but the military had cautioned about the possibility of him allegedly rejoining militant activity. His case also gained attention when he claimed he was subjected to sleep deprivation, stress positions and other forms of mistreatment at Guantanamo.
His lawyer, Clive Stafford Smith, said in a statement that Aamer could see his family again as soon as Oct. 25. Nevertheless, he maintains his innocence.
Related: Military Team Surveys U.S. Sites for Potential Guantanamo Bay Transfers
"I hope the authorities will understand that he has been tortured and abused for more than a decade, and what he wants most is to be left alone with his family to start rebuilding his life," Smith said.
Aamer's daughter, Johina Aamer, tweeted Friday that her family still can't believe they will be reunited after 14 years.