EL RODEO, Guatemala — Rescue missions took on a new sense of urgency Wednesday in this hard-hit village near Guatemala's Volcan de Fuego, or Volcano of Fire.
After Tuesday's eruption, the volcano's second in a week, families feared authorities would not return to places like El Rodeo search for bodies.
However, the threat of additional eruptions triggered a final push to find the missing.
An additional 24 bodies were recovered Wednesday, according to Guatemala's National Forensic Sciences Institute, bringing the death toll to 99 killed since the volcano's first eruption on Sunday.
Authorities expect the death toll to rise, as nearly 200 remain missing.
In El Rodeo, a team of firefighters worked tirelessly, digging through smoldering ash and rocks, in order to reach the roof of a house.
The men used shovels and pickaxes to dig down through the debris, coughing as their eyes watered and with their bodies shrouded in clouds of ash.
After a few minutes, the firefighters' captain blew a whistle and a new team came to relieve the rescue workers.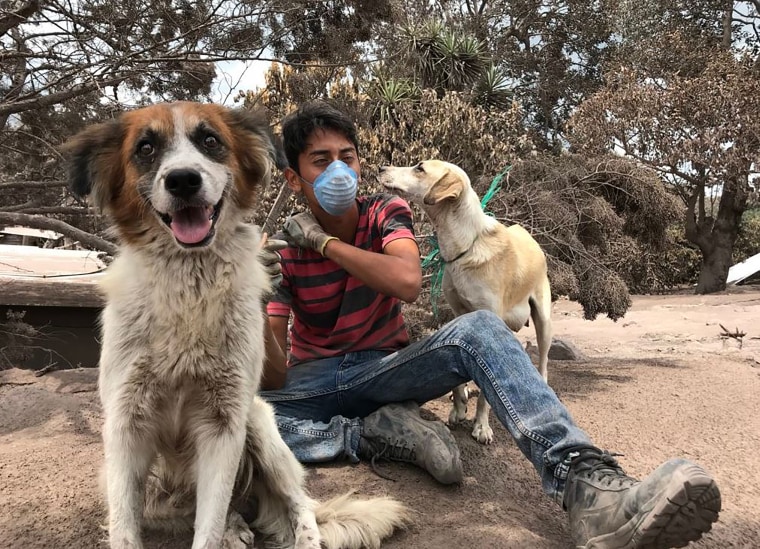 Sitting quietly beside the crews was 18-year-old Jose Roldan. The house the firefighters were trying to reach belonged to his pregnant cousin and her husband, both of whom have been missing since Sunday's eruption. His cousin was due to give birth this week.
Roldan, who lives in the neighboring town of Escuintla, was losing hope as firefighters struggled for hours attempting to pry the roof off his cousin's house.
Nearly 4,000 people are taking refuge in shelters after losing their homes, according to Guatemala's national disaster agency.
El Rodeo resident Hugo Lopez lost his home and spent Wednesday searching for 46 family members who remained missing.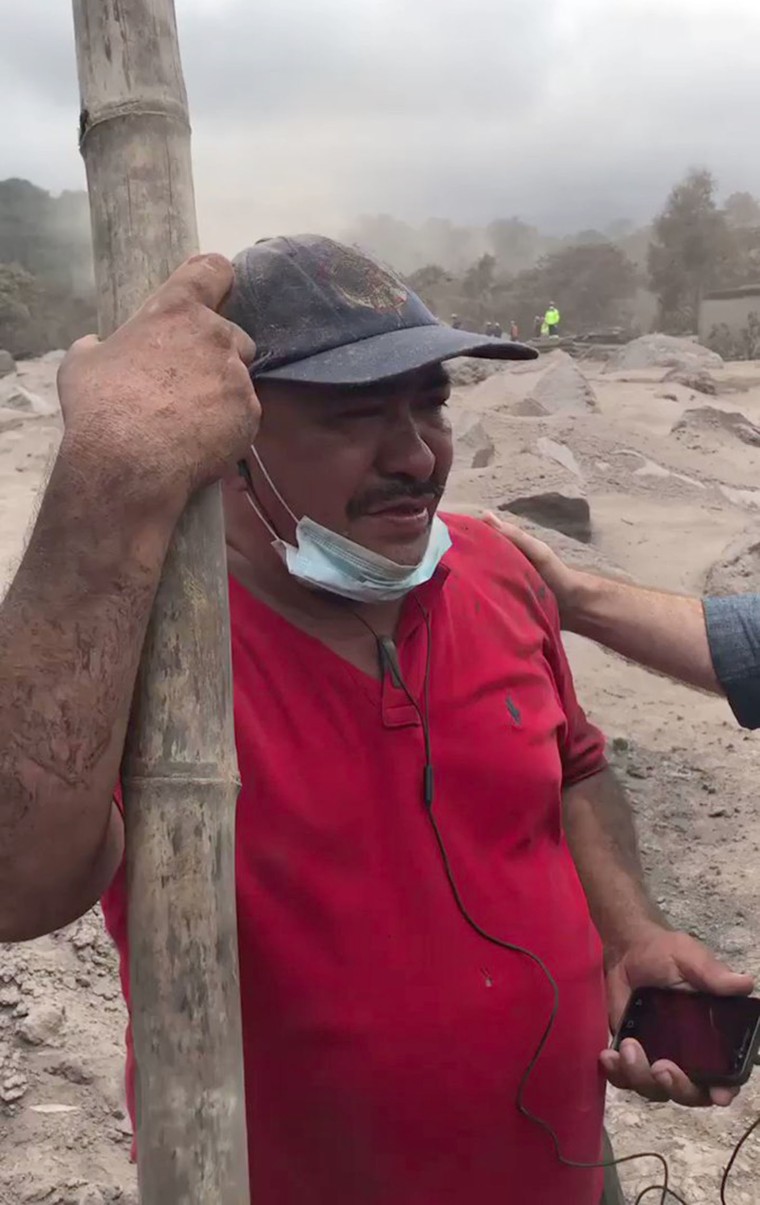 "I don't know where they are … I looked in the hospitals, the morgue and there are no signs of any of them," he said sobbing. "There's nothing here, there's nothing here."
Further up the mountain, rescue workers continued to dig. Bulldozers pulled ashes into small piles for rescue crews to sift through.
At one point, a firefighter raised his hands, cupping the remains of a child's skull and gently handed it to another worker who wrapped it in a small blanket and laid it on the ground.
Eventually, the remains would be brought down the mountain and taken to a morgue.
For the many whose family members are still missing, there is nothing to do but wait.