LONDON -- It could be the ultimate test for Americans claiming proud Scottish heritage – would they be willing to sit down to eat the country's national dish? Made from the heart, liver and lungs of sheep minced with onion, oatmeal and seasoning, haggis is traditionally served in the animals' stomach lining but isn't to everyone's taste.
Sign up for breaking news alerts from NBC News
But it does have a market in the U.K. worth millions of dollars each year and producers think it would sell well in America. Britain's environment secretary was due to meet Monday with Secretary of Agriculture Tom Vilsack to ask for a ban on haggis' key ingredients to be lifted. Sheep lung was banned in the U.S. in 1971 and all British lamb has been banned since 1989 following the BSE crisis, which often referred to as "mad cow disease." With the ban on U.K. beef exports lifted earlier this year, the British government is now hoping to do the same with its lamb.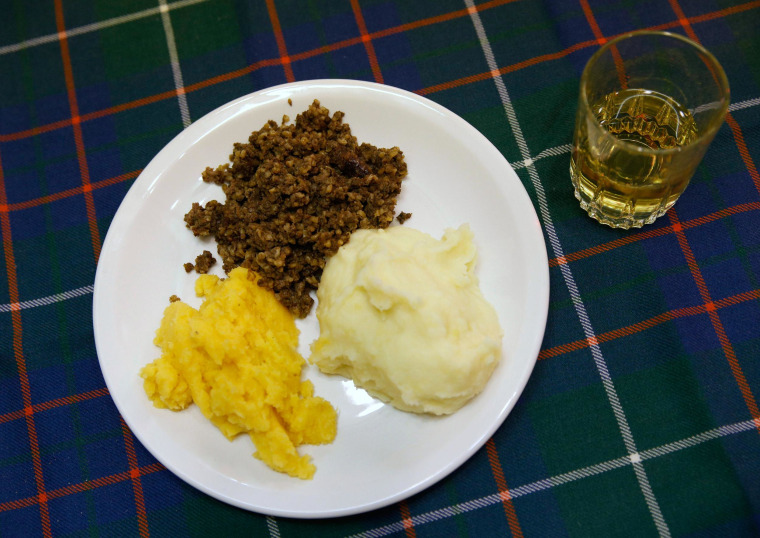 In-Depth
- Duncan Golestani