PORT-AU-PRINCE, Haiti — Opposition protesters erected burning roadblocks and shattered windows in a section of Haiti's capital for a second day to press for new elections less than a week before a Jan. 24 presidential and legislative runoff.
A few thousand people joined the demonstration in downtown Port-au-Prince, on Tuesday marching through narrow streets and occasionally chanting: "The revolution has started, get your gun ready." Young men threw rocks, smashing windshields and the windows of a bank. They also overturned vendors' stalls to block law enforcement vehicles.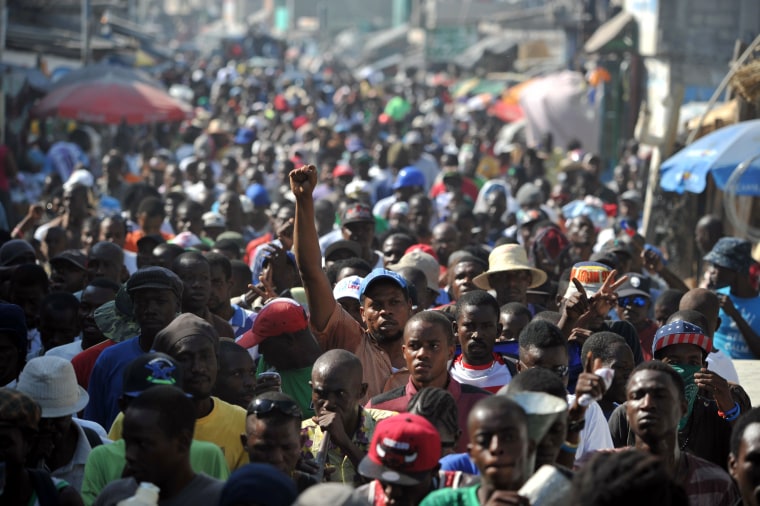 Associated Press journalists saw one injured protester with what appeared to be a bullet wound. Demonstrators said a police officer shot him in the leg, but the details were unclear. At least one law enforcer was wounded by a hurled rock that hit his head.
Campaigning for Haiti's presidential runoff kicked off earlier this month, but only government-backed candidate Jovenel Moise is participating. Opposition presidential candidate Jude Celestin is boycotting the Jan. 24 vote, arguing he has no chance to win because the deck is stacked against him by Haiti's electoral machinery and interference by the international community.
Celestin leads an opposition alliance alleging "massive fraud" in favor of Moise, outgoing President Michel Martelly's chosen successor. Moise won nearly 33 percent of the vote in the disputed Oct. 25 first round that was endorsed by international monitors.
Ernest Casseus, an unemployed 57-year-old from a neighborhood of concrete shacks and trash-strewn streets, insisted that the runoff had to be postponed to protect democracy in the nation that has endured coups and dictatorships for most of its history.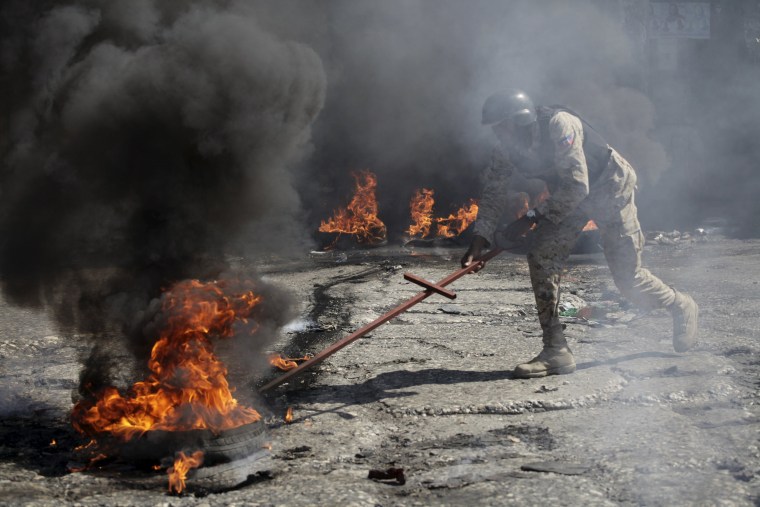 "It's like a football game: You need two teams to play or you have no finals. A presidential election with one candidate is crazy and will only result in chaos," he said.
The Haitian National Police dispersed the demonstrators with tear gas before they arrived at Haiti's Parliament, where senators were discussing a resolution to potentially postpone Sunday's vote and set up a verification commission. Lawmakers in Haiti's upper house expect to vote on the matter Wednesday.
Outgoing President Michel Martelly told reporters at a conference of visiting foreign ministers that he was ready to vote Sunday and would ensure that security was in place to ensure safe balloting for citizens. Martelly, who is barred from seeking a consecutive term and is due to leave office Feb. 7, argues that the opposition has spread unsubstantiated allegations about "massive fraud" to improve their chances at gaining power.