Police stopped a speeding hearse in eastern Russia and found more than half a ton of restricted caviar — some of it inside a casket — but no body, Russia's Interior Ministry said.
The agency said in a statement last week that the hearse was "moving at a speed significantly exceeding the speed limit" when it was pulled over on a highway in Komsomolsk-on-Amur in the far eastern Khabarovsk region.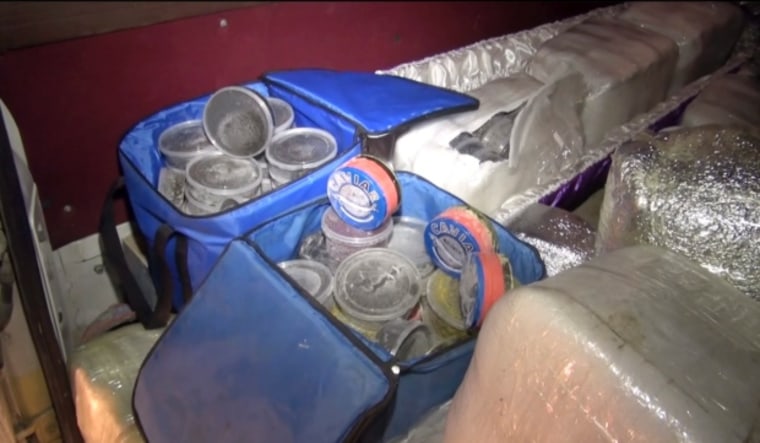 The driver and a second man in the hearse told police that they were asked by a man to transport the body of his female relative from Mayak in the nearby Nanaisky region to Khabarovsk, the Interior Ministry said.
The men were promised 25,000 rubles — about $390 — to make the trip, the ministry said. It said they voluntarily agreed to an inspection.
But there was no dead woman inside the hearse. Instead, inspectors found 500 kilograms, or about 1,100 pounds, of caviar wrapped in plastic bags under funeral wreaths and inside the body-less coffin. The packages, which bore no brand name, purported to be eggs from sturgeon, which is in extremely short supply and commands a premium price.
Caviar is strictly regulated in Russia, and wild caviar production is banned. Russian sturgeon caviar was priced on the U.S. market last week at about $400 an ounce — putting the value of the contraband at about $200,000.
The men, ages 31 and 33, were detained for investigation of violating laws against illegal extraction and transportation of valuable aquatic biological resources, authorities said. The caviar was "transferred for safekeeping," the Interior Ministry said.