The mother of an Israeli-American teen stabbed to death in her West Bank bedroom has spoken out, denouncing the "hate" that claimed her young daughter's life.
Hallel Ariel, 13, had just finished the school year and was on her summer vacation when a Palestinian teenager killed her as she slept. The U.S. has joined Israeli officials decrying the "outrageous terrorist attack."
Through tears, the girl's mother said Hallel was "so excited about dancing" and had her "entire future in front of her."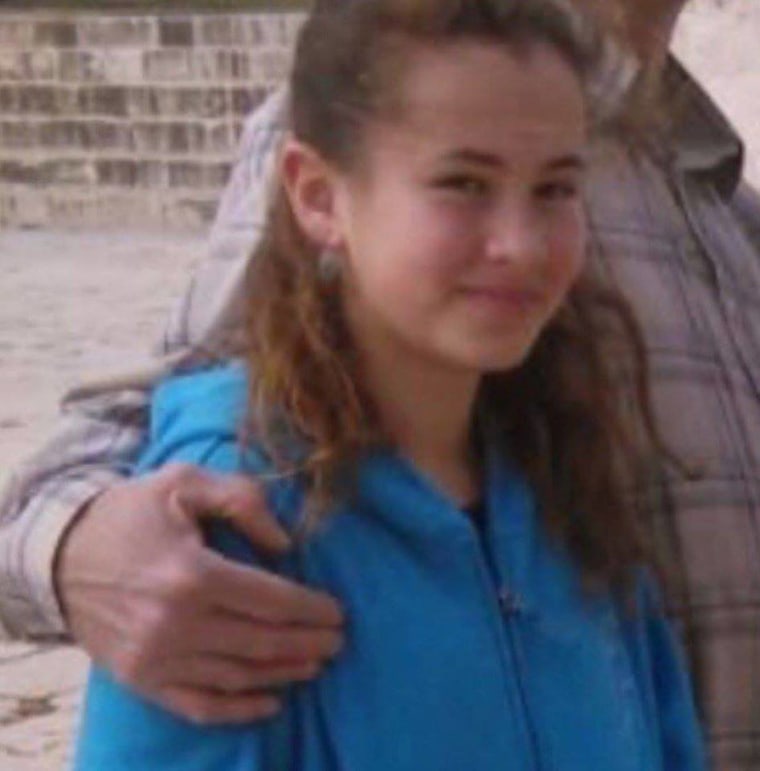 "She was a beautiful, vibrant, and amazing girl," Rina Ariel told Israel's Army Radio. "Her whole future was open."
Ariel said she was "lucky" that Hallel's sisters had not been sleeping in the same room when the attacker crept into their home in Kiryat Arba.
She told the radio station that her family typically keeps the windows closed "since we are afraid" but had left one open Thursday morning to give Hallel fresh air.
Kiryat Arba is a hard-line Jewish settlement of about 7,000 residents not far from the West Bank city of Hebron.
Ariel said action must be taken to save other mothers from having to "wake up to this reality."
"The terrorist had an easy job of jumping over the fence and entered our house," Ariel said. "We must build a better barrier."
"We don't have to live like this, we can change this reality," she added.
Since last September, 33 Israelis and two American tourists have been killed by Palestinians in a wave of attacks. Some 200 Palestinians have been killed during that time, according to an AP tally, most of whom Israel has said were assailants. Others died in clashes and protests.
While the attacks were at one point a daily occurrence, they had slowed in recent months. However, a deadly gun attack earlier this month in a Tel Aviv shopping mall ratcheted up fears and put Israel on edge.
The murder of Hallel — and her age — has triggered an outpouring of shock and anger. Images of her bloodstained bedroom showed the teen's teddy bear still perched on the bed.
"What causes someone to slit the throat of a child?" asked Prime Minister Benjamin Netanyahu on Friday. "It is not the desire for peace but it is a brain flooded with hatred and incitement and ideology that says this child is not a human being."
Netanyahu — who Friday visited the Ariel home to pay his condolences — has urged world leaders to condemn the attack.
There has been no comment from Palestinian President Mahmoud Abbas about the incident. Israeli officials have criticized him for not being sufficiently critical of such attacks and also have accused him of inciting violence.
A striking characteristic of the spate of violence has been not the ages of the victims, but the attackers. Many have been youth — including Hallel's killer, 17-year-old Muhammad Tarayreh.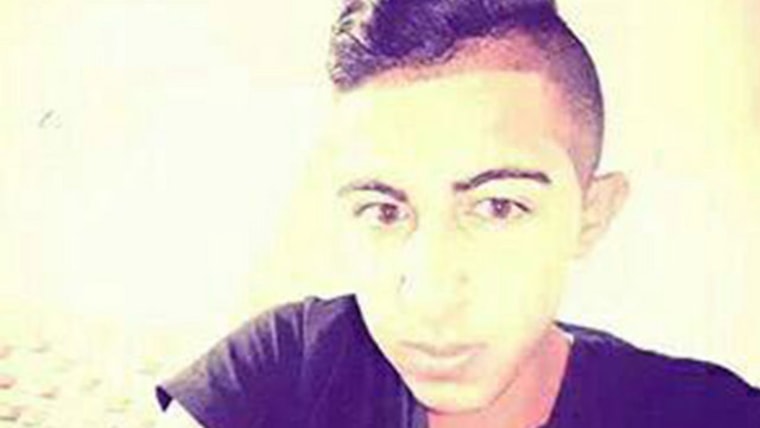 His uncle, Rajeh Tarayreh, told The Associated Press that the family was hosting a celebration that's a tradition for every "martyr" killed by Israel — including accepting visitors offering congratulations.
"He did something he was totally convinced of," he said of his nephew. "Yes, he might have killed a small girl, but Palestinian kids are being killed too."