/ Source: Associated Press
RAMALLAH, West Bank — The Hamas militant group on Sunday said it has accepted key conditions demanded by its rival, President Mahmoud Abbas, including nationwide elections in the West Bank and Gaza Strip, to clear the way for a reconciliation deal after a 10-year rift that has left the Palestinians divided between two governments.
In a statement issued overnight, Hamas said it was "responding to the generous Egyptian efforts, which reflect the Egyptian desire to end the split and achieve reconciliation, and based on our desire to achieve national unity."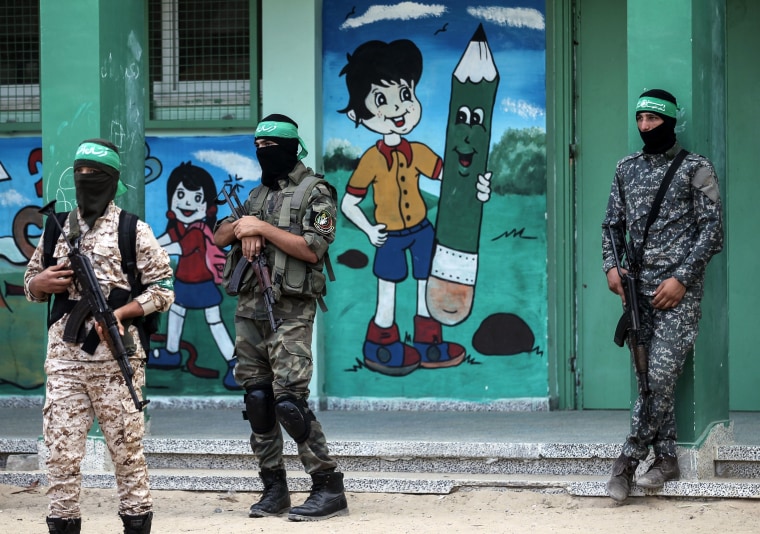 Hamas said it had dissolved a contentious administrative committee that runs Gaza, invited Abbas' government to return to Gaza and was ready to hold new elections.
The Palestinians have been divided between two rival governments since 2007, when Hamas drove Abbas' forces out of the Gaza Strip, leaving the president in control only of autonomous areas of the West Bank. Repeated attempts at reconciliation have failed.
Hamas, however, has been greatly weakened by an Israeli and Egyptian blockade, three wars with Israel and international isolation. Gaza's economy is in tatters and residents of the territory have electricity for only a few hours a day.
Egypt recently invited top Hamas officials to Cairo for reconciliation discussions, and last week, Abbas sent a delegation of representatives to Egypt as well.
Despite Sunday's announcement, any reconciliation deal faces many obstacles. The deal was not clear whether Hamas is ready to place its security forces under Abbas' control — a key sticking point that has scuttled past reconciliation attempts. There also was no comment from Abbas' government.
It also was not immediate clear how Egypt's latest effort aligns with its previous tacit support for a separate Gaza power-sharing deal between Hamas and Mohammed Dahlan, an exiled former Abbas aide-turned-rival.