LONDON — A man with a knife fatally stabbed one person and wounded five others at a supermarket in Germany Friday, police said.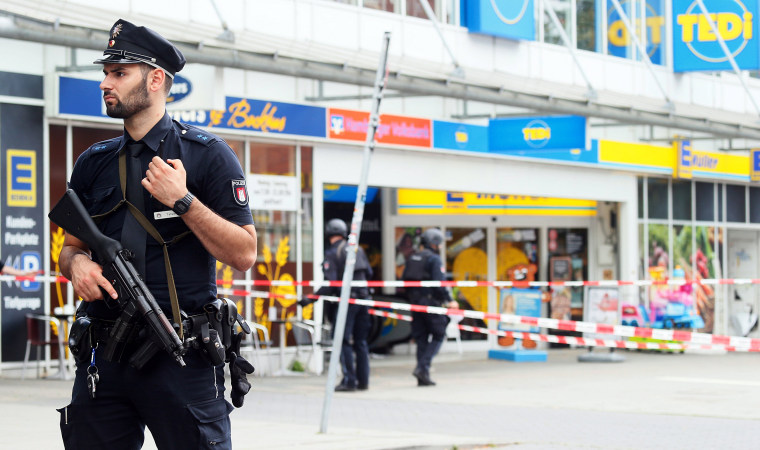 The attacker was detained by bystanders and arrested soon after the stabbing in the city of Hamburg in northern Germany, police said via Twitter. The attacker, who was acting alone, was lightly injured as he was caught, they said.
Police identified the attacker as a 26-year-old who was born in the United Arab Emirates, but they were unsure of his nationality.
A German woman, 50, died in the attack, Hamburg police confirmed. Four other men were stabbed and some of the injuries are considered severe.
A 35-year-old bystander was also injured while trying to detain the suspect, police said.
All of the injured individuals are being treated in various Hamburg hospitals.
Police spokesman Timo Zill said authorities are investigating all options in the attack, which was carried out with a kitchen knife, the news agency dpa reported.
At first officials said the perpetrator was a thief on the run, but soon backed off that categorical statement.
"Initial reports about robbery as a possible motive so far have not been confirmed," police said.