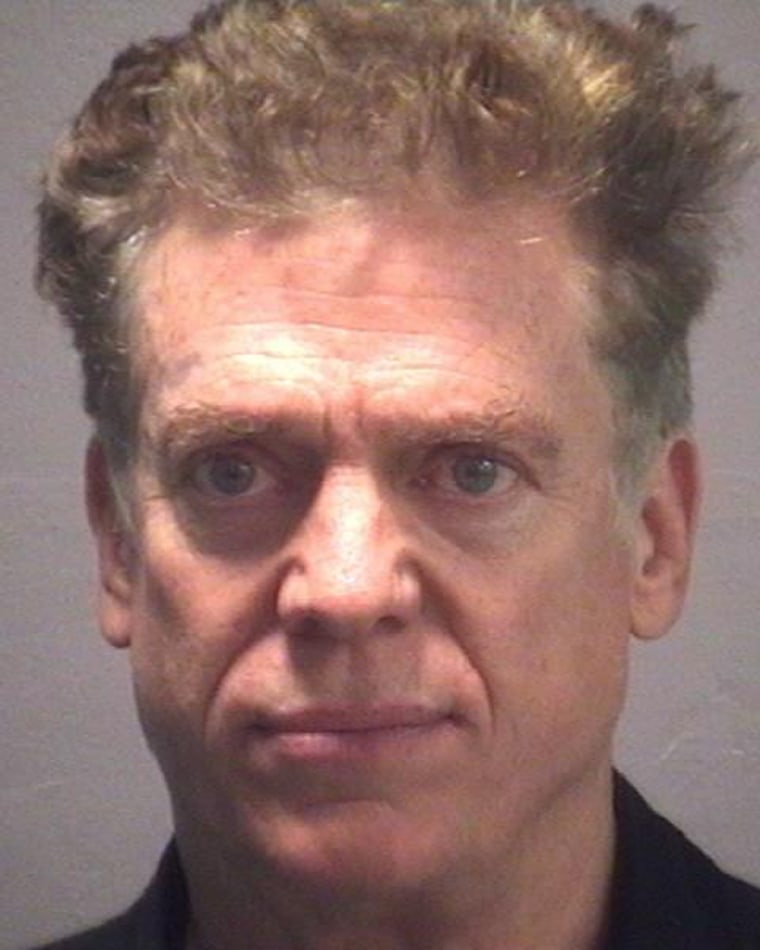 Actor Christopher McDonald, who starred as Shooter McGavin in the 1996 Adam Sandler movie "Happy Gilmore," was arrested for DWI in Wilmington, N.C., early Wednesday.
According to a report in Wilmington's Star News, McDonald, 58, was arrested by the North Carolina Highway Patrol at 1:45 a.m. on the city's Third Street. The newspaper reports that State Highway Patrol Sgt. C.K. Parks said a breath-test determined the actor's blood-alcohol was 0.15.
The Star News also reports that McDonald was released at 7:20 a.m. on a $1,000 unsecured bond and has a court date set for Dec. 11.
Wilmywood Daily, which reports on Wilmington's film scene, says McDonald arrived in town this week to film "The Squeeze," another golf-themed movie. The site says McDonald was recognized by people at the airport and was "super nice to everyone while taking pictures with a few fans at baggage claim."
TMZ also posted a picture of McDonald with fans, allegedly taken hours before his arrest, at a bar in Wrightsville, Beach, N.C.
In the comedy "Happy Gilmore," McDonald's evil tour pro Shooter McGavin is the arch-nemesis of Sandler's title character, a newcomer with the ability to hit a golf ball a great distance.
McDonald is also known for his role as Darryl, the creepy husband in "Thelma & Louise," and Tappy Tibbons in "Requiem for a Dream." IMDb credits the actor with 85 film roles and numerous television appearances.