Prince Harry and wife Meghan, the Duchess of Sussex, can no longer call Frogmore Cottage their British home away from home, the couple's global press secretary said.
"We can confirm The Duke and Duchess of Sussex have been requested to vacate their residence at Frogmore Cottage," Ashley Hansen said in a statement Wednesday.
The couple relocated from the home, which is on the grounds of Windsor Castle, to Southern California in 2020, when they stepped down as front-line members of Britain's royal family.
They said then that Frogmore Cottage would remain their base when they visited the U.K.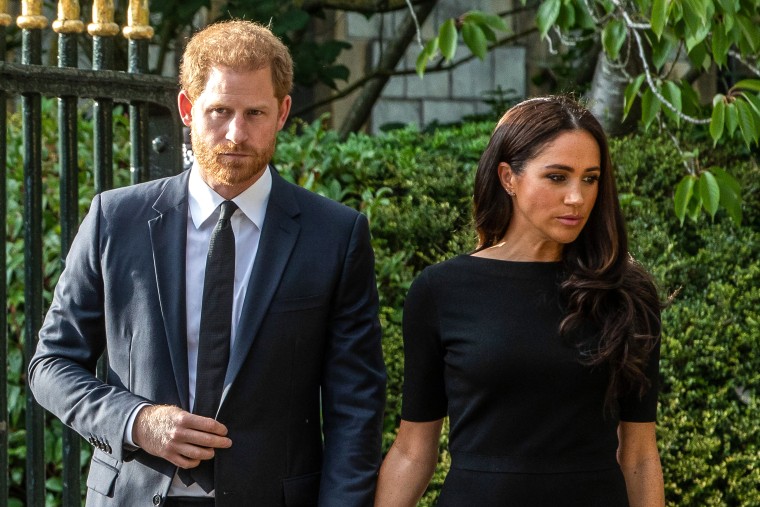 The property, which the BBC reported is a 10-bedroom property that was given to the couple by the late queen, was initially intended to be their main residence and was renovated for them.
In 2020, they said they had repaid more than $3 million in public money used to refurbish the home. The Frogmore renovations were among critics' complaints when the couple quit working as royals.
Some critics accused them of wanting to escape their royal duties while keeping some of the benefits — specifically, living at the historic residence after it had been renovated with British taxpayers' money.
The money was repaid to something called the Sovereign Grant, which is money generated by a vast state-run property empire. The government gives the royal family a slice of the money, around $100 million a year, to run their affairs.
Meghan and Harry were married in May 2018 and have two children, Archie and Lilibet.
They signed a deal with Netflix in 2020 for an undisclosed amount to produce films, shows and documentaries. "Harry & Meghan" debuted in December 2022 to millions of viewers.
Harry has continued to be outspoken about his life in the royal family and the intense media scrutiny he and Meghan were under.
"They drove me from my country," Harry told Anderson Cooper on CBS' "60 Minutes" in January, promoting a bombshell memoir filled with revelations.
He has long alleged an unhealthy relationship between the royal family and the British media, in addition to having blamed photographers for the death of his mother, Princess Diana.