An Australian freelance photographer's haunting, moonlit image of a baby being passed by migrants underneath a razor-wire fence on the Hungary-Serbia border won the prestigious World Press Photo award for 2015, organizers announced Thursday.
The black and white photo — which was never published — was taken by Warren Richardson on Aug. 28 near the border crossing point at Roszke in Hungary as migrants tried to get into Europe before Hungarian authorities could complete a secure fence along the length of the country's border with Serbia.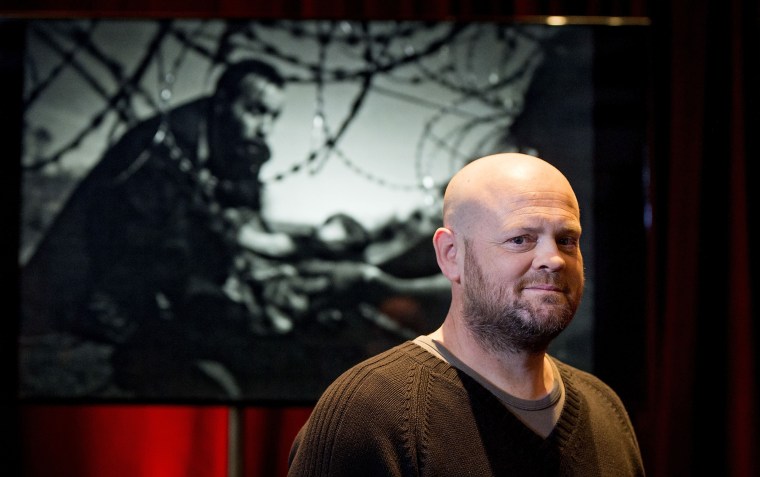 "Had I used a flash, I would have given their position away to the Hungarian police," said Richardson, who camped out for days on the border to document the passage of the migrants.
Needing to preserve his camera's battery, Richardson did not see the image until he returned home to Budapest and began editing his pictures.
Jury member Vaughn Wallace, deputy photo editor for Al Jazeera America, called the image "incredibly powerful visually, but it's also very nuanced."
He said the photo "causes you to stop and consider the man's face, consider the child. You see the sharpness of the barbed wire and the hands reaching out from the darkness."
The contest drew 82,951 images from 5,775 photographers.
Galleries:
• World Press Photo Awards Top Images of 2015