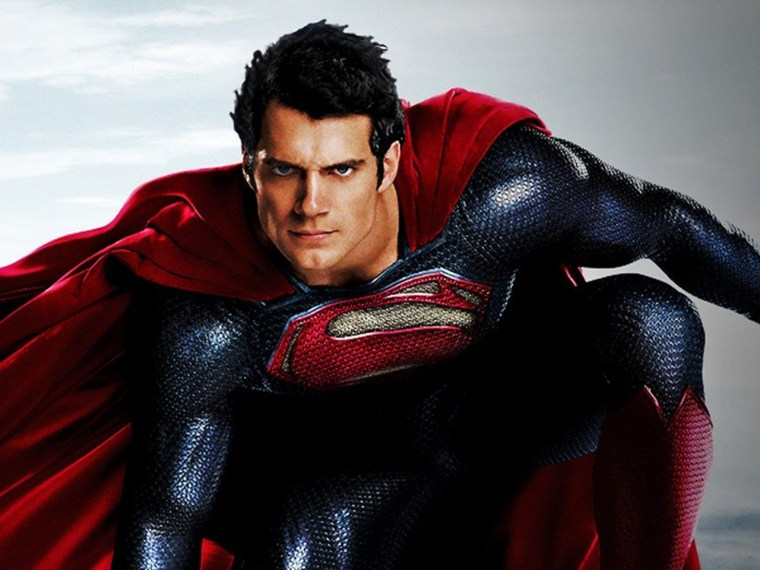 In the new movie "Man of Steel," Superman/Clark Kent saves a school bus full of kids from drowning. In "Iron Man 3," Iron Man/Tony Stark shouts out his home address to an international terrorist, daring him to come at him.
You get the picture. These two super-powered hunks take very different approaches to fighting evil. Superman is as clean-cut and mannerly a hero as they come, competing with 1940s gentleman Captain America in the category of "hero you'd most want to take home to mom." But Iron Man's bad-boy playboy image has helped that movie rake in more than a billion dollars worldwide, already pushing it to fifth on the all-time global box-office list, according to Box Office Mojo.
"(Superman) is for all intents and purposes, a Jesus-like figure representing the best of who we are and what we want to be," said Sara Michelle Fetters, editor-in-chief of MovieFreak.com. "He doesn't lie. He doesn't kill. He doesn't do anything out of malice or spite. He's as clean-cut as they come."
Moviemakers are aware of the image their hero wears as constantly -- and sometimes as awkwardly -- as he wears the giant "S" on his chest -- an "S" that gets a new meaning in "Man of Steel." Fetters points out that the television show "Smallville" worked to try and reinterpret the hero for a new generation, as did the 2006 film "Superman Returns."
"There's no doubt Superman has been a subject of constant tinkering over the past decades," said Laremy Legel, who writes for Film.com and RopeOfSilicon.com, and is the author of "Film Critic: A Decade Behind the Scenes in the Movie Industry." "He's now seen as a wildly anachronistic superhero. Whereas Batman, Iron Man, and even Wolverine feel as though they were meant for this time and place, cynical and world-weary, Superman evokes the gentle 'hair-mussing' era of the 1950s."
But Iron Man, too, may one day feel out of place in a world that's moved on, says Tom Spurgeon, editor of The Comics Reporter.
"I do think it's true that certain characters may resonate to greater effect at certain periods of time," Spurgeon said. "A billionaire alcoholic arms dealer in a self-made super-suit communicates something different to audiences in 2008 than it might have in 1968 -- the era of Foster Brooks, Howard Hughes and Vietnam."
Spurgeon doesn't worry that Superman, who was created 80 years ago and has been the star of newspaper comic strips, comic books, movies, TV shows, books, cartoons, and even songs, isn't a good fit for these times.
"I think people tend to overthink these things," he said. "Superman's a really good character. He's right up there with Sherlock Holmes and James Bond in terms of all-time iconic male leads from fiction."
And Sherlock Holmes, needless to say, has been reborn with "Sherlock," the well-reviewed British TV series starring Benedict Cumberbatch as Holmes. "Man of Steel," which gives "Tudors" star Henry Cavill his first shot at the red-caped hero, is the first Superman movie in seven years. If the film is a hit, Cavill may become intertwined with Superman in a way that Christopher Reeve was for an earlier generation -- the only man they can picture in the famed suit.
Some critics who've seen the film say it may be able to help reboot the character for a modern world.
"'Man of Steel' isn't anything nearing a perfect movie," said Legal. "But it is an effective pivot for a character that previously seemed out of step with the very world he was trying to save."
Others aren't quite sure if the character makes the move successfully in the new film.
"'Man of Steel' goes out of its way to try and change the character as much as it can, grounding him in a gritty here and now that's not always suitable to the character," said Fetters, who points out in her review that the harsh, real-world aesthetic that drew many viewers to the "Dark Knight" Batman movies would not work for Superman.
In the end, it's less about whether the character fits the era, and more about the talents of those writing the script and directing the action.
"You can make good films with Superman, you can make good comics with Superman, you can make good TV shows with Superman," said Spurgeon of The Comics Reporter. "Whether or not you actually do so is the thing. The execution is everything. Is Forrest Gump really a better character than Popeye? No, but his film was a whole lot better."