HEBRON, West Bank — Every bike ride outside his home feels perilous to nine-year-old Yousef Rajabi.
"The [Jewish] settlers harass me and I get death threats," he told NBC News, referring to nearby residents. "They say to me that Palestinians should not live here."
Yousef lives on Shuhada Street in Hebron, a once-bustling Palestinian thoroughfare that has been emptied of most of its original inhabitants. The street is Yousef's playground — but one that is empty of all other children.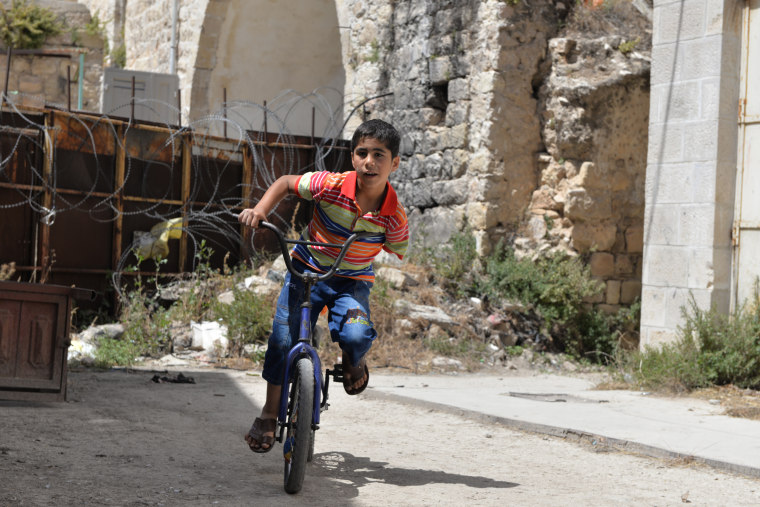 He and his mother, who are among just four Palestinian families to still live on the street which once featured hundreds of homes as well as 450 shops, are on the front line of the Israeli struggle to ensure Jewish settlers in the occupied West Bank are safe from attack.
Some 330,000 Jews live in the West Bank, which Israel invaded in 1967 and Palestinians believe is an essential part of a future state.
Related: Israel Axes Bus Segregation Plan Amid 'Apartheid' Claims
Shuhada Street was placed on lockdown by Israel 12 years ago in an effort to safeguard the 800 or so Jewish settlers living among Hebron's almost 200,000 Palestinians. Hebron has been tense since American-born Baruch Goldstein fatally shot 29 Muslim worshippers and injured 125 at a local mosque on Feb. 25, 1994.
What became known as the Cave of the Patriarch Massacre, has come to define the city, and Yousef's life.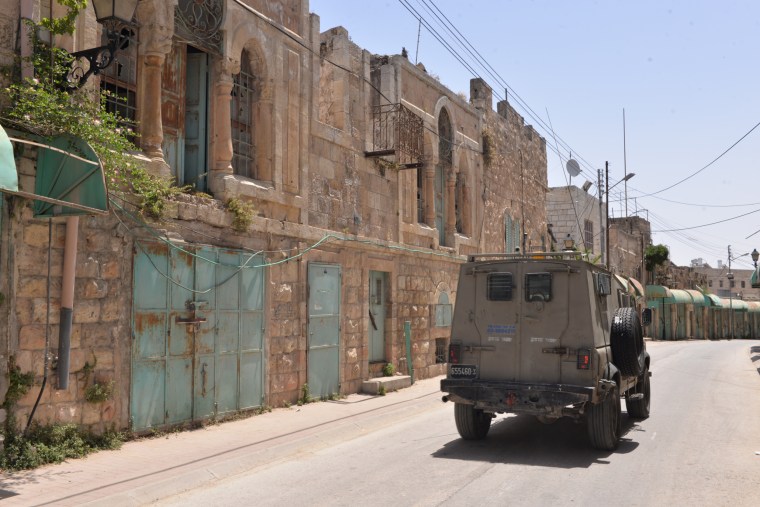 Yousef and his mother, Sahar Rajabi, live on the second floor of a four-story building at the end of the nearly deserted street, which Palestinians refer to as "ghost town." After his neighbors from the floor above fled, the boy turned their apartment into a goat pen where he feeds and tends the animals.
A few steps from Yousef's home sits an Israeli military roadblock manned by two soldiers around-the-clock. The soldiers manage a short list of relatives and friends who are allowed to enter the road and visit the family.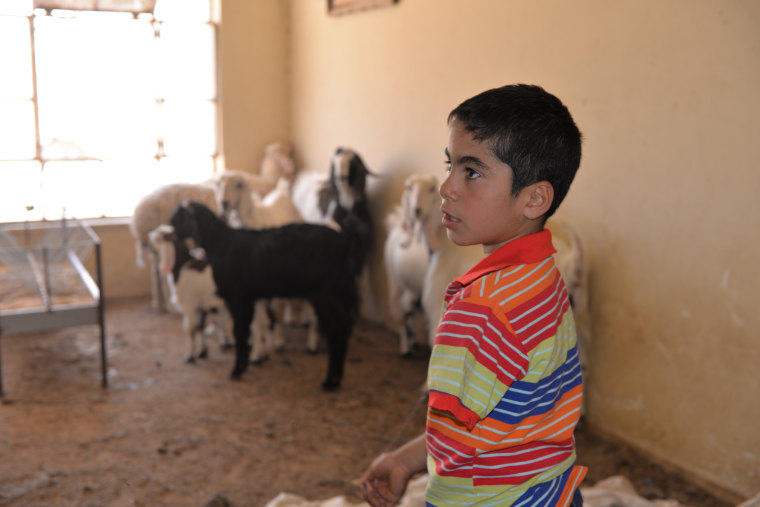 Zleikha Muhtaseb is on the list of approved visitors.
"I saw how tough it was for Yousef to communicate and [how he is outside] of humanity. I decided to help him," Muhtaseb said. "It's a difficult reality since Yousef lives in an enclave that is a closed military zone."
The 53-year-old principal of a nearby kindergarten takes the family food, tutors Yousef and helps pay for his medical care.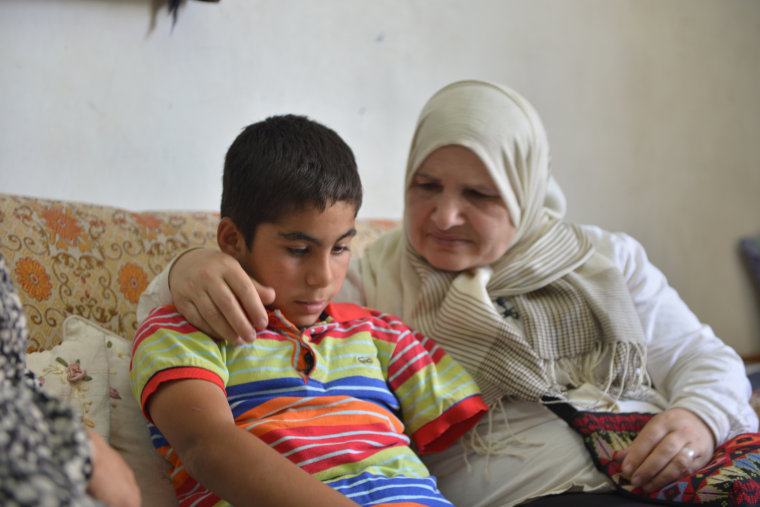 Rajabi, who is deaf, worries whenever her son leaves home.
"Every time he goes outside I look and follow him from the window," signs Yousef, who was born without his left arm and acts as his mother's translator.
The families who remain on the street feel they have few options, so live there under military control. Their lives are viewed through steel windows and gates, erected, residents say, to protect the Palestinians from rock-wielding settlers. (Israeli police said they could not comment on the alleged attacks on Palestinian residents of Shuhada Street because no formal complaint had been filed.)
Despite the gates, bars and checkpoints, Yousef's dreams stray beyond the confines of ghost town.
"I myself, I want to be a doctor," he told NBC News.