TYRE, Lebanon — Deep in the rugged hills close to the Israeli border, two Hezbollah fighters crouched near a small fire, which heated a teapot. Despite the late-summer sun, they were both wearing full face masks to disguise their identity, because Hezbollah forbids its members from speaking with foreign reporters.
One of the fighters said their purpose there is just to keep an eye on the "Israeli enemy."
"Any Israeli movement, we will see it," he said. "This area is all Hezbollah members preparing only for [them] ... Whether it's Israelis or Daesh, we fear no one," he said, using the Arabic acronym for the Islamic State.
And in fact, Hezbollah is now playing a much larger role in Syria and Lebanon than monitoring Israel. The militia is fighting on behalf of Syrian President Bashar al-Assad in that country's civil war, and just completed the final phase of a successful operation in conjunction with the Lebanese army to finally clear the Syrian border of ISIS militants, cementing Hezbollah's image among many residents as protector of Lebanon.
Three years after ISIS appeared on Lebanon's northern border, Hezbollah has emerged from the morass of the Syrian conflict stronger and more powerful than ever, thanks to a steady stream of funds and advanced weaponry from its patron, Iran.
The question now is what its newfound popularity in Lebanon will mean for the stability of the region, including its tense relationship with Israel, especially given Iran's generosity in providing Hezbollah with weapons and political support. Israeli officials are already threatening to destroy Lebanon if Hezbollah pushes the country into war.
Lebanon is not fighting Hezbollah
The Lebanese Armed Forces (LAF) has been coy about the extent of its coordination with Hezbollah. The army receives military aid from the United States, which considers Hezbollah to be a terrorist organization. But since the operation against ISIS on Lebanon's northern border was carried out with simultaneous Hezbollah and Syrian army offensives against the same foe in Syria, the LAF's cooperation with Hezbollah was no secret.
"We can't say one is stronger than the other," said one Hezbollah fighter near the group's base in Hermel, a town near the Syrian border, who referred to Hezbollah as the Resistance. "Without the Resistance, the army is nothing, and it's the same with the Resistance," he said. "They complete each other."
That may come as a surprise to President Donald Trump, who said in July that Lebanon was "on the front lines" fighting Hezbollah. That was a mistake on several levels: Not only is Hezbollah fighting ISIS alongside the Lebanese army, but its political wing controls the majority of the government and counts the country's president, Michel Aoun, as a staunch ally.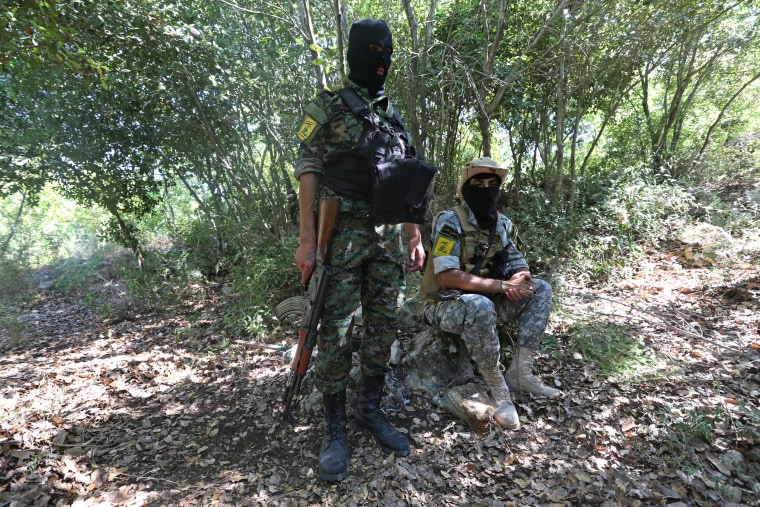 Randa Slim, a Hezbollah expert at the Middle East Institute and Johns Hopkins University, said that while the group is looking to preserve its standing as one of the region's most powerful armed forces, for strategic reasons it hasn't tried to exert its sphere of influence over every facet of Lebanese politics.
"Hezbollah wants nobody to touch its military infrastructure," Slim said. "They don't want anybody to interfere with their military decisions." But on nonmilitary matters, she said, they choose their involvement in Lebanon very carefully.
Hezbollah's position in Lebanon may not seem very relevant to the turbulent political events absorbing public attention in the United States today, but as U.S. policy in the Middle East seems to lose its cohesiveness, Hezbollah's Iranian sponsors have spotted an opportunity. At the behest of Iran, Hezbollah has been quietly training thousands of Shiite militiamen in Iraq and even Yemen, spreading its military might across the region and leading to concern that Iran might be trying to remake the Middle East, with Hezbollah as Iran's enforcer.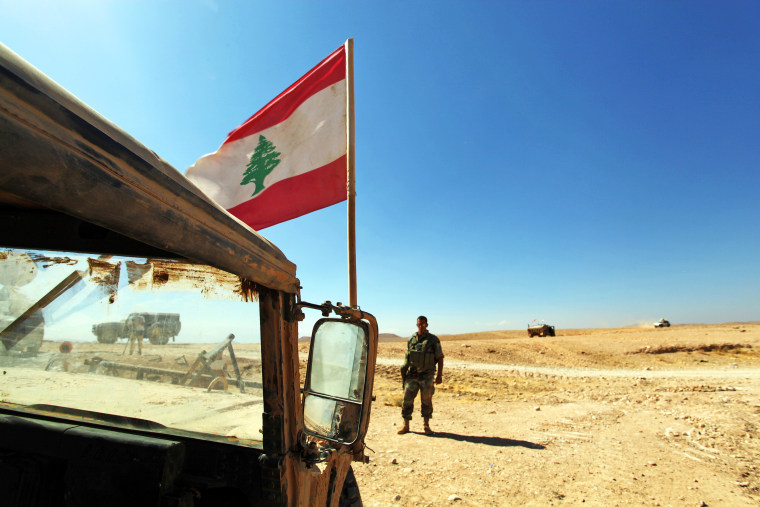 Andrew Exum, a fellow at the Center for a New American Security who was a deputy assistant secretary of defense in the Obama administration, said Iran is committed to expanding across the region — no matter the price.
"They haven't been shy about talking about their regional ambitions," he said. "Iran very much sees this as a zero-sum game with America for influence in the Middle East."
He added, "I think it's a game that will ultimately bring much more pain to the people of Syria, Iraq and Lebanon."
But Timur Goksel, a former spokesman for the United Nations Interim Force in Lebanon, the organization tasked with maintaining the precarious balance of peace on the Lebanese-Israeli border, said Iran's expansionism shouldn't overly concern the Trump administration.
"Iran wants to preserve direct access to Syria and Hezbollah," he said. "I don't see that as a threat to American interests unless you include the threat to Israel as part of it."
According to one Hezbollah commander in Dahieh, a suburb of Beirut controlled by the group, Iran can thank America for providing it so many opportunities to gain a foothold in the Middle East.
"The Americans removed Saddam Hussein and handed over the affairs of Iraq to the Iranians," he said. "Actually, it was America that made Iran strong in the region. They gave them Iraq, and now they have a common enemy" — ISIS.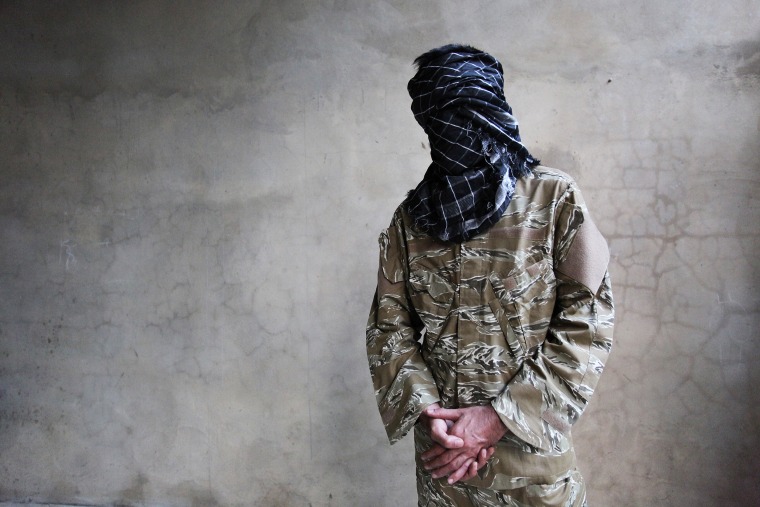 Israel threatens Lebanon's destruction
At their military positions on the Israeli border, the two Hezbollah fighters wave off insects and talk about what the next war with Israel will be like. They're jumpy, looking around for any sign of their superiors.
"All the tactics have changed and there are new surprises now that will shock the Israelis," one says. "The atmosphere with the guys is very relaxed. We're happy and we have high morale. We just want one word so we can go in, fight them and kill them."
If Israel enters Lebanon again, "it will be a big mistake," he said, adding, "God willing, in the coming battle, it will be liberated."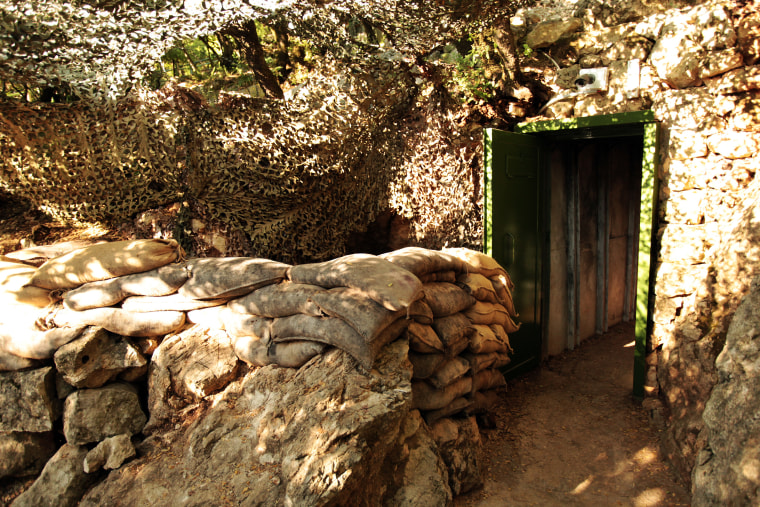 Despite its members' bravado, Hezbollah's prospects of winning a war with Israel, which has the most powerful army in the Middle East, are grim, and the resulting devastation would likely engulf Lebanon.
Gen. Giora Eiland, former head of Israel's National Security Council, said that in the 2006 conflict, Israel adopted a policy of specifically targeting Hezbollah and trying to avoid the Lebanese army as well as the country's infrastructure and citizens. In the next war, he said, that policy should change.
"Hezbollah is a political movement strongly rooted within Lebanese society," Eiland said in an interview. "The army of Lebanon is fully subordinate to the word of Hezbollah. … That is why it is much more just and moral to hold the government and the people of Lebanon as accountable for Hezbollah."
"It will be very hard for Israel to defeat Hezbollah in a short period of time and at a reasonable price," Eiland added. "The only viable policy is to clarify from today that if there is fire from Lebanon … Lebanon will be destroyed in a few days."
The threat of destruction, according to Eiland, should prompt public opinion in Lebanon to turn against Hezbollah and persuade the international community to do everything possible to broker a cease-fire favoring Israel.
But for now, absent an imminent conflict with Israel, Hezbollah's star continues to rise. According to some Lebanese, the group just saved them from a life at the hands of ISIS, earning their support. Rifaat Mtanos Nasrallah is leader of a Hezbollah-aligned Christian militia in Ras Baalbek, a town on the frontline of the border fight that almost became a part of the now-crumbling ISIS caliphate. Nasrallah said Hezbollah fought alongside them to prevent evil men from invading their country.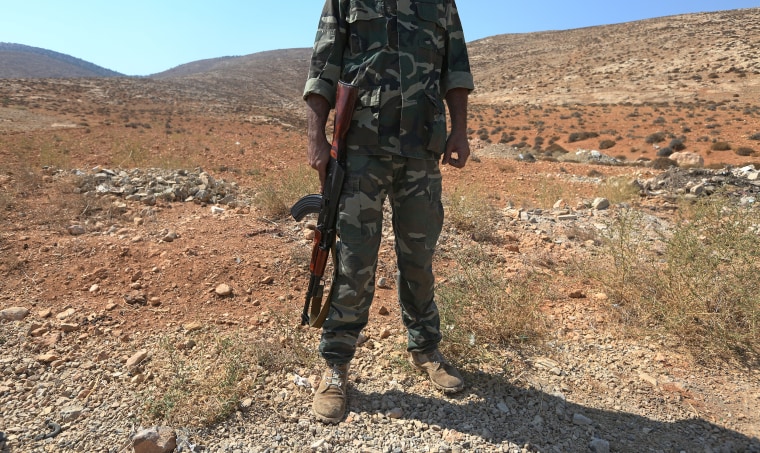 "The Resistance didn't leave us, not even for a minute, and it was by our side during the worst situations," he said, referring to Hezbollah. "And whatever we asked from the Resistance, they were ready to oblige."
Referring to ISIS fighters as "monsters," he added: "They exist only to harm. Six years were enough of the black flags that were on our mountains. Today there are good flags; the Resistance flag and the military flags will bring good fortune to us. We've had enough of black flags."
Exum says Nasrallah's view of the conflict makes sense, given the drastic options left to Lebanese living with ISIS at their doors.
"The choice before the international community and before Syrians can appear right now to be a choice between Hezbollah and the regime or groups like the Islamic State," he says. "That binary choice really benefits Hezbollah within Lebanon, because if you are Lebanon's Christian community, and you have to make a choice between the guys with the short beards and the guys with the long beards, you're going to choose the guys with the short beards."
Whatever the group's ultimate objective, it's clear that Hezbollah members are feeling confident about their popularity at home and their expanding influence. A field commander in his 30s, smoking a cigarette and drinking a small cup of thick, dark coffee at a house in Dahieh, gave a wide, boyish grin when talking about his group's recent military victories. He grabbed a pen and drew a crude map of the Middle East on a piece of newspaper, pointing to what was supposed to be Iran.
"Tehran is there," he said. His finger moved onto the next ink-scrawled country. "This is Iraq, and next to it is Syria. Before, Saddam was in Iraq, and then the Americans came, so that path was closed. Now we're with the Hashd al-Shaabi [Shiite militias in Iraq], and we practically control Syria. The Shia Crescent they were so afraid of — we stepped on their noses and created it. There is now an open road from Tehran to Dahieh."
Jack Moore contributed additional reporting.