Not long after the U.S. military repealed its "don't ask, don't tell" policy, Air Force Major Adrianna Vorderbruggen married her longtime partner, becoming one of the first American service members to be wed in a same-sex ceremony.
On Monday, nearly five years to the day after the repeal was signed into law, the trailblazing officer was killed along with five other Air Force service members in a suicide bombing in Afghanistan.
Vorderbruggen was the first openly gay American female officer killed in combat.
Family members confirmed the identities of the others: a reservist on leave from his job as a New York City police detective, an officer whose parents own a Washington, D.C., restaurant, a former high school football star from Georgia, a young father who dreamed as a boy of enlisting, and a married man from the Rio Grande Valley in Texas.
Vorderbruggen's wife, Heather Lamb, who is now left to raise their young son, called her "the light of our lives" and recalled that she had a way of making everyone around her laugh, "even when we thought we didn't feel like it."
Together, they were ground-breakers. Their 2012 marriage was seen by gay rights activists as one of many milestones to follow the repeal of "don't ask, don't tell," which allowed gay and lesbian troops to serve openly, according to an account in The Associated Press at the time.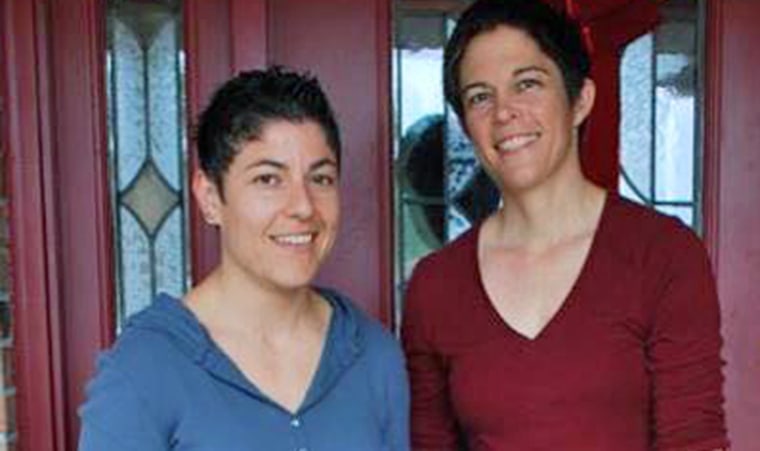 "Our consolation is, we know she wanted to be there, she believed in and loved her work, and she was doing important work on behalf of the Afghans and our nation," Lamb said in a text message to NBC News. "She has always been my hero, never more so than now."
Vorderbruggen was the third female member of the Air Force to die in Afghanistan, following two killed in helicopter accidents in October.
The 36-year-old, of Plymouth, Minnesota, was assigned to the Air Force Office of Special Investigation, 9th Field Investigations Squadron at Eglin Air Force Base in Florida, the Defense Department said.
She and the other victims were part of a convoy of Western and Afghan troops on a routine security detail Monday outside Bagram Airfield, north of Kabul, when a man drove up on a motorcycle and detonated a suicide vest, officials said.
Two other U.S. service members, and a local interpreter, were hurt.
The Taliban claimed responsibility for the attack.
Also among the dead was Staff Sergeant Louis Bonacasa, 31, of Coram, New York. He had envisioned a military life since his teens, his parents said.
His mother, Diana Bonacasa, told NBC News that he wanted to enlist in the Marines at 17, but she persuaded him to go to college and join the Air Force.
In boot camp, he fell in love with a woman who became his wife; they had a daughter who is now 5.
Vincent Bonacasa, Louis' father, said that he'd volunteered for his last two tours in Afghanistan, bringing his total deployments to four.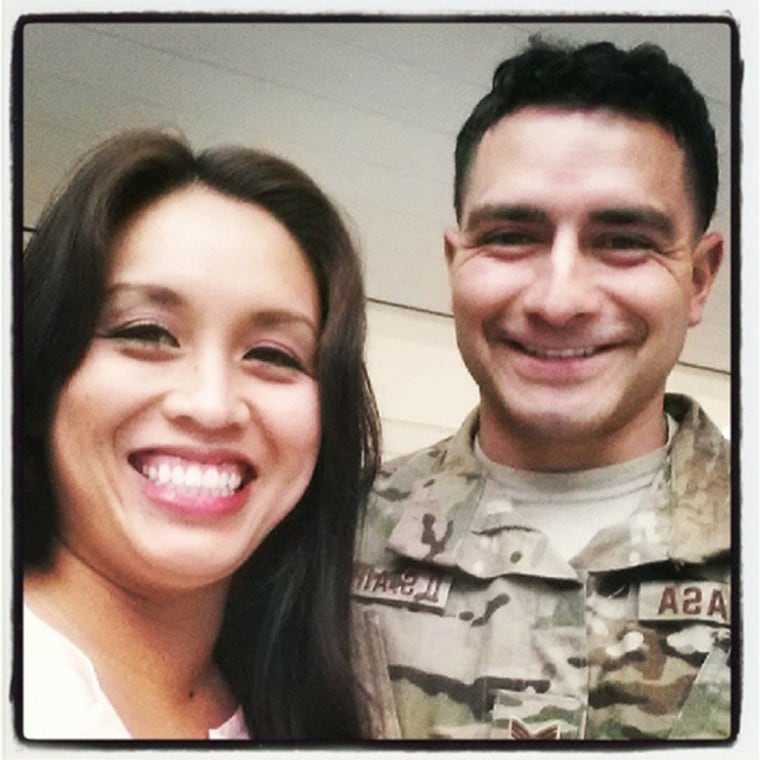 After one of the earlier tours, a friend was killed. "He wasn't the same after that," Vincent Bonacasa said.
That loss probably prompted his volunteering for his last tour, his mother said.
When they said goodbye, she remembered feeling a unusually strong sense of foreboding.
"This time that he left, it felt different," she said. "All the other times we kissed and hugged but this time something felt like I wouldn't see him again. I cried for two weeks."
Now they take comfort in knowing their son lived a life of purpose.
"We are happy that he was doing what he loved to do," Diana Bonacasa said.
"He just wanted to serve and take care of his country. He loved his country," Bonacasa's brother, Vincent Christopher Bonacasa, said.
Bonacasa was assigned to the 105th Security Forces Squadron at Stewart Air National Guard Base in New York, the military said.
The victims also included Air National Guardsman Joseph Lemm, 45, a 15-year veteran of the New York Police Department, officials said.
The father of two was on his third deployment. He was deployed once to Iraq and twice to Afghanistan, New York City Police Commissioner William Bratton said.
"Detective Joseph Lemm epitomized the selflessness we can only strive for: putting his county and city first," Bratton said in a statement.
Lemm became friendly with the staff at Barino's Market in The Bronx, which is near the police precinct where he was most recently stationed, NBC New York reported. The staff would ship him care packages of cookies and candies to remind him of home, Michael Barrett told the station.
"It's heartbreaking," Barrett said. "He was a class-A good guy."
"He protected us here, protected us abroad," Barrett told the station. "There's nothing that guy didn't do for us."
Lemm was assigned to the 105th Security Forces Squadron at Stewart Air National Guard Base, the Defense Department said.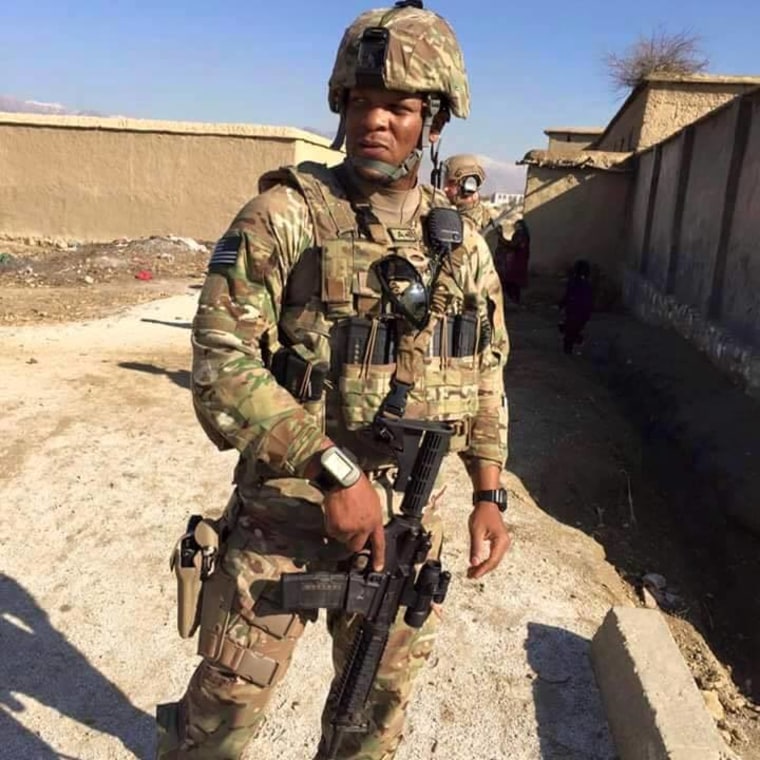 Chester McBride, a star football player at his high school in Georgia, joined the Air Force after graduating from Savannah State University.
McBride, 30, of Statesboro, Georgia, was assigned to the Air Force Office of Special Investigations, Detachment 405, at Maxwell Air Force Base in Alabama.
His older sister, La'trell Zeigler, said he had volunteered to return to Afghanistan this year.
"He was the closest thing to perfect for me. He had so many plans," Zeigler told NBC News.
She added, "Nothing else is going to be same without him."
Ken LeCain, McBride's former principal at Statesboro High School, told local NBC affiliate WSAV that he last saw McBride in October, when he visited the school and spoke to athletes there. LeCain remembered McBride "as a young man of high character with a great smile."
Staff Sergeant Peter Taub, 30, of Philadelphia, was also among those killed, the military said.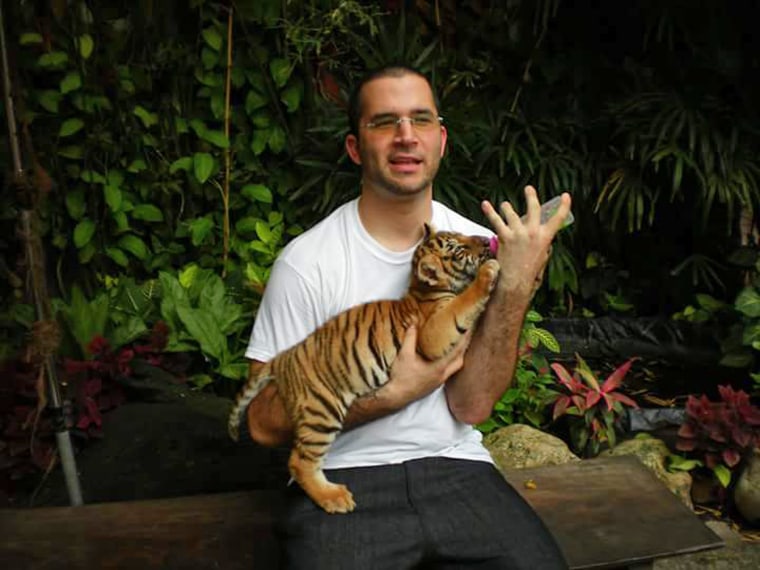 Taub, 30, was married with a 3-year-old son, and was expecting a second child to be born next summer, WRC reported.
He was assigned to the Air Force Office of Special Investigations, Detachment 816, at Ellsworth Air Force Base in South Dakota.
Taub's mother and stepfather, who own Bub and Pops in Washington's Dupont neighborhood, mourned his death on the restaurant's Facebook page.
Staff Sgt. Michael A. Cinco, 28, of Mercedes, Texas, was also killed. He was assigned to the Air Force Office of Special Investigations, 11th Field Investigations Squadron, at Joint Base San Antonio-Randolph in Texas, the military said.
Cinco's wife, Veronica, confirmed his death but she declined to comment further.