President Donald Trump has long been convinced that the United States is locked in an unfair trading relationship with China.
The U.S. has "lost $500 billion a year, for many years," he has said several times, in a possible reference to the balance of trade that showed the nation bought $420 billion more goods from China in 2018 than it sold.
Trump has long touted China's huge exports to the U.S. as a sign that Beijing has been taking advantage of American businesses for decades.
His determination to redress what he sees as an imbalance has resulted in an escalating trade war, with stringent tariffs affecting not only the two countries' economic outlooks, but also the entire global economy.
And when he sits down with Xi Jinping on the sidelines of the G-20 summit being held June 28 and 29 in Osaka, Japan, all eyes will be on whether they can restart trade talks that collapsed amid a war of words in May. While both sides have good economic incentives to return to free trade, experts say the two superpowers also have good political reasons to hold firm and back up the tough rhetoric with action.
On the U.S. side, the mood music was good with Treasury Secretary Steven Mnuchin saying Wednesday that Washington and Beijing were almost done with their trade deal.
Whatever happens next, the U.S.-China spat threatens to overshadow the meeting of some of the world's leading economies and crucial topics, such as climate change and urgent reform of the World Trade Organization.
In May, Trump doubled U.S. tariffs on $200 billion of Chinese goods to 25 percent and said he was prepared to slap the same tariff on the remaining $300 billion if there was no progress in talks.
The effect of this would be huge: Goldman Sachs has warned it would cause global equity markets to fall by 4 percent. The Organisation for Economic Co-operation and Development (OECD) predicts that renewed tensions between the two countries could see global gross domestic product (GDP) drop by as much as 0.6 percent.
The chief economist of the International Monetary Fund (IMF), Gita Gopinath, said in a blog post in May that the trade war "could significantly dent business and financial market sentiment, disrupt global supply chains and jeopardize the projected recovery in global growth in 2019."
Low-income households in the U.S. would be chief among those to suffer from increased prices if the tariff regime was extended, she added.
That's why the mood music coming out of Osaka, the first official meeting between the two sides in months, matters so much.
Why has the dispute become so intense?
Trump spoke so much about U.S.-China trade on the campaign trail in 2015 that a three-minute compilation video of him saying "China" went viral on social media and has since been viewed more than 15 million times.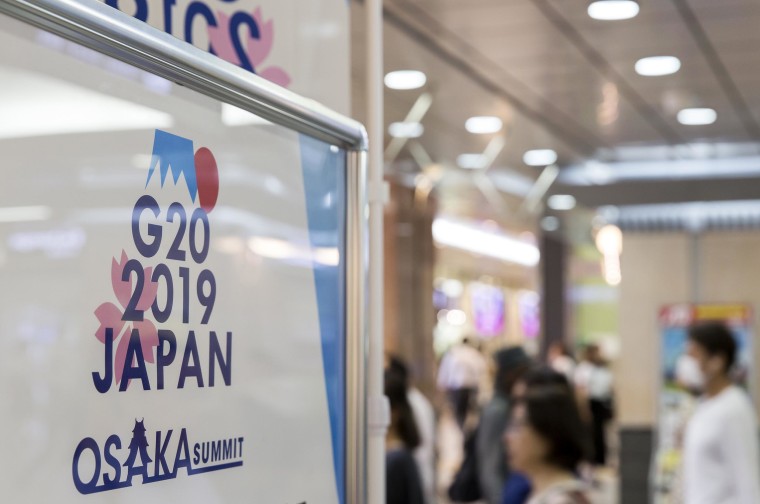 And, as promised, he has delivered an anti-globalization, protectionist, America-first trade agenda, billed as a policy that protects U.S. workers and businesses from unfair Chinese practices.
Not everyone believes Trump's bold rhetoric will be met by further action.
"There is a real question over whether the U.S. administration would really be willing to impose all of those [tariffs] — I'm dubious because this would involve putting tariffs on almost all of the rest of Chinese imports," said Mike Jakeman, a senior economist at PwC, the accountancy and consultancy company, in London.
"That would lead to domestic inflation and suddenly you've got consumers who are quite angry as to why the cost of buying a new iPhone has gone up appreciably," he said. "And in an election year, when Trump has already talked about the economy extensively in his campaign, he probably won't want that risk."
Trump's Twitter account hails U.S. economic success on a daily basis, from record jobs numbers to stock market highs. And it's this economic good fortune that allows him to treat China in terms of foreign policy, not just economics, Jakeman added.
"It's remarkable that Trump has gone almost three quarters of the way through his term without really having a difficult decision to make about the economy — he has enjoyed a really solid spell that's allowed him to pursue his foreign policy strategy," he said.
National pride
As for China, the dispute is also about national pride as well as economic success. Posturing goes both ways.
And according to James McGregor, an American author, journalist and businessman who has lived in China for more than 25 years and is currently chairman of the consulting firm APCO Worldwide, China may have more time to spare, despite its domestic economic slowdown.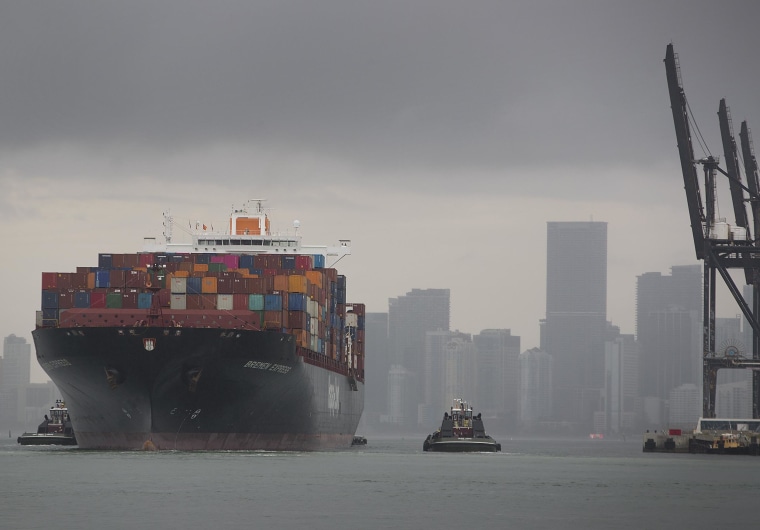 "I think we have to remember: Xi Jinping does not have to get re-elected in 2020. Donald Trump does. And when there's more tariffs coming and they really hit the U.S. economy and the stock market takes a dive, Trump will want the stock market to go back up before his election," he said.
"So I do think China can be more patient than the U.S. on this, because it's now wrapped up in Chinese nationalism very tightly because of Huawei," he said, referring to the huge Chinese communications firm that in May was banned from doing business in the U.S.
On whether China is being unfair to U.S. companies seeking to do business in the country, as Trump and others allege, the picture is more complex.
The Trump administration has made Chinese compliance with IP laws a priority for any agreement on reducing or eliminating tariffs between the two countries — and it has become a protectionist issue that underscores national pride for both leaders, all the more so after Trump banned Huawei, China's leading communications firm, from doing business in the U.S.
Vicky Pryce, a former senior U.K. government economist and now a board member at the Centre for Economics and Business Research, a London-based consultancy, said that while American consumers would ultimately be the ones to pay the price for higher tariffs, the U.S. had been justified in taking China to task on various fronts.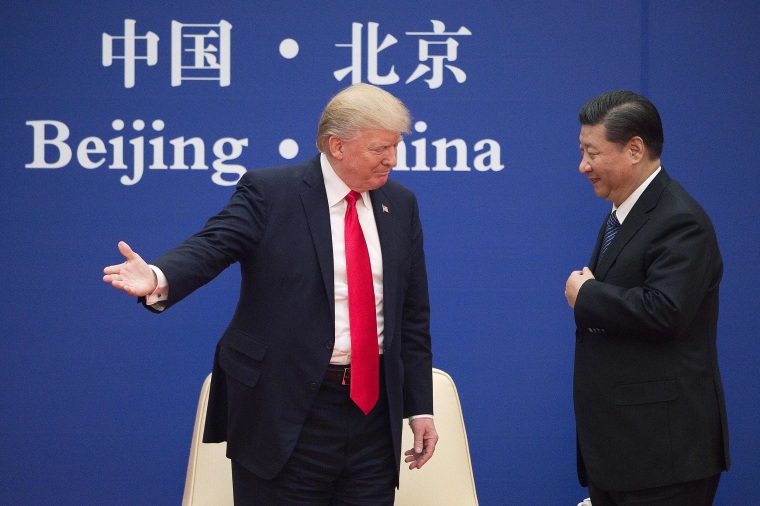 For one thing, the government helps Chinese companies in a variety of ways, such as widespread hidden subsidies, she said.
"China has been opening up and so on, but it has used all sorts of tricks that make it hard for anyone to see if they have been dumping goods and so on," she said. "You can't say whether in an economic sense it's been wrong, but the question is whether you go about it this way."
The issue of IP theft has long been a bone of contention for Trump — and for American businesses, one-third of whom say Chinese firms have stolen from them at some point in the past decade, at a cost of between $225 billion and $600 billion annually, according to the Office of the U.S. Trade Representative.
"China needs to step up efforts in reform and opening-up and carry out more policies in respecting [intellectual property]... and treating foreign companies and Chinese companies as equal to create a better business environment," said Wei Jianguo, a former vice minister of commerce and the vice president of China International Economic Exchange Center, a government think tank.
The escalation of tariffs comes as the global economy faces the possibility of a downturn after picking up in 2016 and 2017, with investment and manufacturing stagnating. Economists generally define a global recession as when growth falls below 2 percent; the IMF is forecasting 3.6 percent for 2020, which is out of the danger zone but significantly below the 4 percent seen in 2017.
So an economic cease-fire between the two sides could be a much-needed boost.
"If there is suddenly a resolution of the trade problem … then you could see a very substantial improvement," Pryce said. "I don't think it's a very happy environment at the moment."