LONDON — A former police commander was charged with 95 counts of manslaughter Wednesday in the 1989 Hillsborough stadium disaster where soccer fans were suffocated or crushed to death.
David Duckenfield, who was in charge of crowd safety operations on the day, was one of six officials charged over their role in the tragedy and its aftermath.
The deaths occurred on April 15, 1989, when more than 2,000 Liverpool FC fans flooded into a standing section of the stadium that was already nearly full. The victims were smashed against metal anti-riot fences or trampled underfoot. Many suffocated in the crush.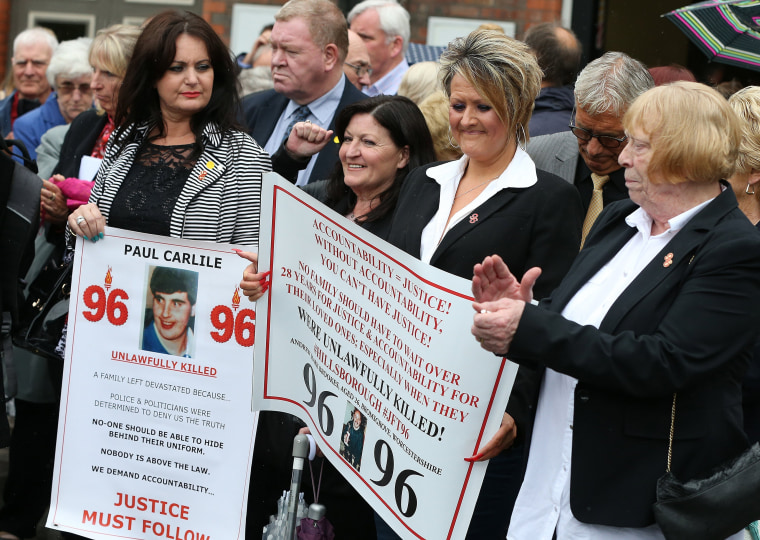 The families of the victims have waged a decades-long quest to seek justice for their loved ones, who they believed were unfairly blamed.
Soccer hooliganism was common in England in the 1980s and there were immediate attempts to defend the police operation and assign blame to the Liverpool fans. A false narrative circulated that blamed ticketless and rowdy fans.
NBC Sports: Remembering Hillsborough
However, a far-reaching inquiry in 2012 exposed wrongdoing by police, and led to the overturn of the original coroner's ruling that the deaths had been an accident.
Barry Devonside, whose 18-year-old son Christopher died in the disaster, told ITV News that families of the victims applauded Wednesday as they were given news of the criminal charges.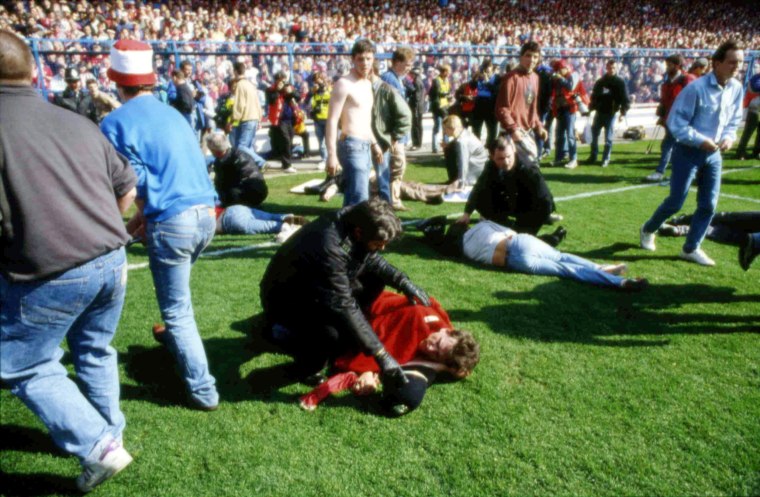 "This is a success for society at large," he said. "Nobody is above the law, be it the police or anybody else."
In total, 96 fans died – including 38 teenagers and children. The 96th victim died almost four years later and his death was not counted among the charges.
The disaster prompted a nationwide modernization of stadiums, including mandatory seating.