BERLIN — Austria was right to seize the house where Adolf Hitler was born amid concerns it could be a draw for neo-Nazis, the country's top court ruled Friday in a major victory for the government.
The expropriation of the Nazi leader's house was in the public interest as only the state could deprive the building of its symbolic power, according to the decision handed down by Austria's Constitutional Court.
The pastel-colored townhouse is situated in the small town of Braunau am Inn, near the German border.
The decision follows a lengthy legal battle between the Austrian state and the house's owner, who did not want to sell the property.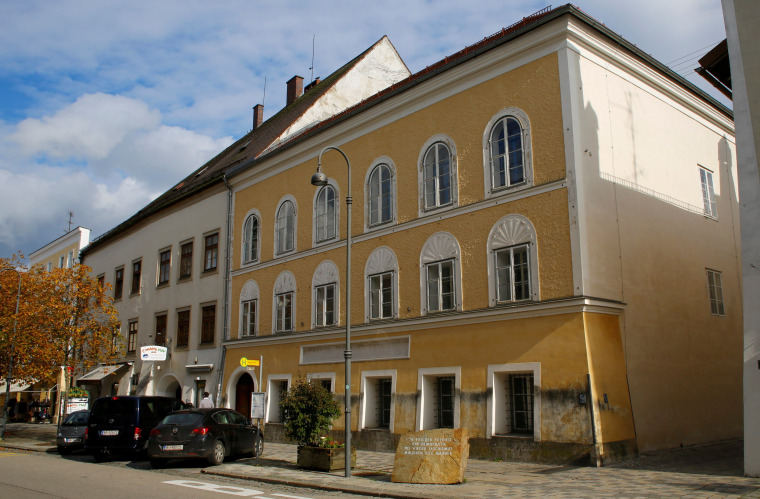 Jewish and anti-fascist groups support tearing down the building, but some historians say it should be preserved as one of the few remaining sites linked to the German dictator.
The building's owner, Gerlinde Pommer, filed a legal challenge after the Austrian parliament passed legislation last year which effectively forced her to sell the townhouse.
The court's ruling means the government can seize the building without further legal challenges in Austria. The court also ruled that Pommer be granted compensation, although it did not specify how much.
Related: Hitler's Austria Birthplace to Be Turned Into Home for Disabled
The Austrian government has been struggling years to figure out what to do with the house.
Every year on Hitler's birthday on April 20, anti-fascist groups and locals gather to demonstrate next to a memorial stone in front of the building that reads: "For Peace, Freedom and Democracy. Never Again Fascism, Millions of Dead Warn."
There have also been reports of people visiting the house and taking pictures on Hitler's death day.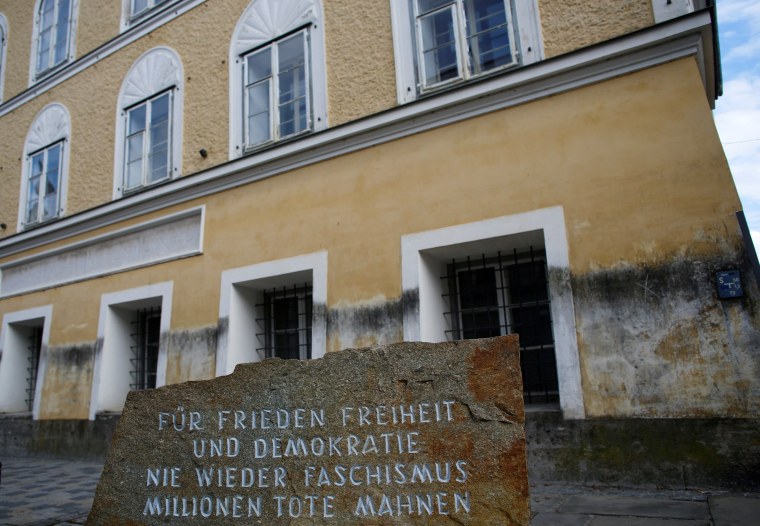 In December, the government said they planned to remodel the building and turn it into a home for disabled people.
"Instead of demolishing history, we want to create an antithesis to the Nazi regime," Josef Puehringer, governor of the state of Upper Austria, said at the time.
The government, which has been renting the house since 1972, was using it as a center for people with disabilities. But the organization using the building vacated after the owner refused to carry out necessary renovations.
Pommer's lawyer, Gerhard Lebitsch, told NBC News his client would likely take the case to the European Court of Human Rights in Strasbourg.
Lebitsch also said his client had gone to school in Braunau am Inn and had lived in the house for several years.
"There are many personal memories attached to the house," he said.
Lebitsch separately told reporters his client felt the state's purchase offers were too low.
"The offers regarding the purchasing price were half-hearted," he said. "At best it was the sale value of a regular house. There were never any serious talks. Always everything got blocked."
Andy Eckardt reported from Berlin. Carlo Angerer reported from Warsaw. Saphora Smith reported from London.