One of the "gifts" we receive each holiday season is that of a slow news cycle. Which in turn, lets the rumor mill have its place in the spotlight (even more than usual). Today, we've got Beyonce maybe giving birth as we speak; Katy Perry and Russell Brand maybe checking out of Hotel Married Bliss; and Steven Tyler maybe thinking about checking in (again). Read on for details.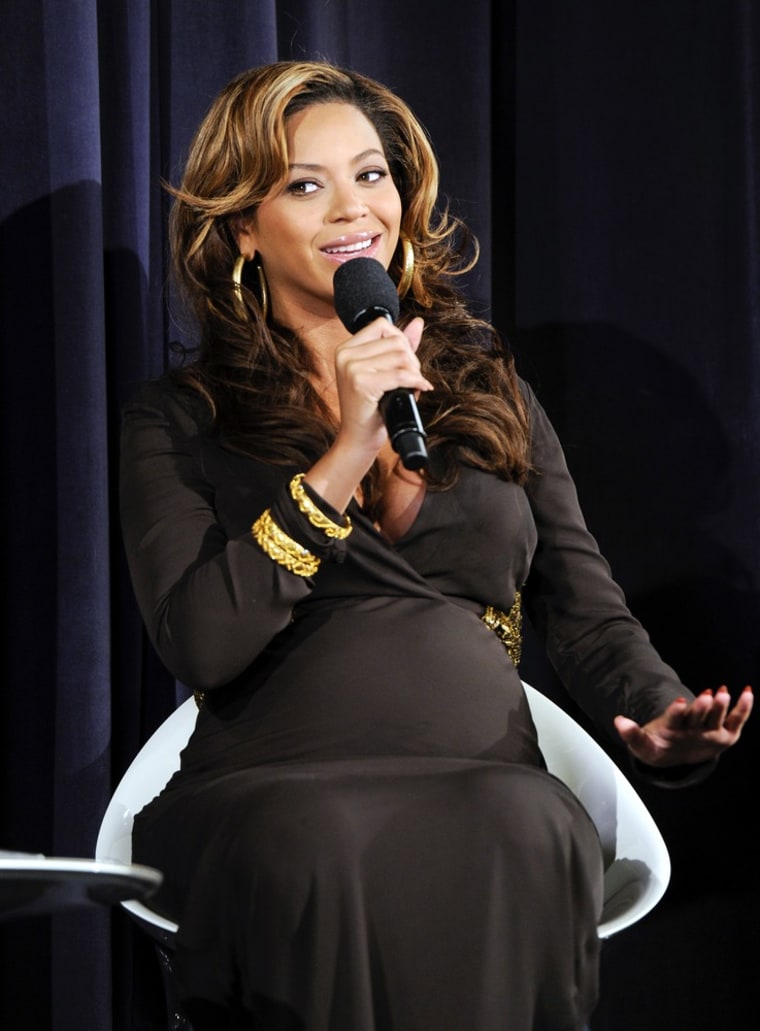 In a "world exclusive," website Media Takeout is reporting that not one but two overly chatty nurses at New York's St. Luke's Roosevelt Hospital are saying that the staff is on "alert," and that Beyonce was checking in to give birth to her baby. According to the totally unconfirmed report, Beyonce would be giving birth in the same suite that Alicia Keys used to deliver her own baby. The reserved area has enough space, reportedly, to deliver three babies, and can host up to a dozen people overnight.
Katy Perry was photographed swimming in the Pacific Ocean off Kauai, without her wedding ring, while husband Russell Brand was snapped in his London-area hometown for the holidays. Obviously, this means they are on the brink of divorce. "They had a massive fight," according to an "insider" who spoke to Us Weekly. "'She was like, 'f--k you. I'm going to do my own thing.' Russell replied, 'Fine, f--k you too." 
Dude, looks like a fiance? If you equate sizable diamonds on the ring fingers of longtime girlfriends of rock stars as a betrothal, then it looks like Steven Tyler might have popped the question to Erin Brady, who he's been dating since 2006. TMZ has the photos, and also reports that the Tyler family isn't rushing to buy gifts. "She's been mean to the family," the website says.
Related content: