MAINZ, Germany -- Seventy years after Trude Simonsohn arrived at the Nazis' most notorious death camp, she can't forget her brush with Josef Mengele, the so-called "Angel of Death."
"I remember him standing there, turning his thumb left or right, deciding whether we should live or die," the 92-year old Holocaust survivor says. "After one hour in Auschwitz, I knew where I had arrived: in hell."
Mengele, a SS physician who carried out horrific medical experiments on inmates, was one of more than 3,000 Nazi officials on duty at the concentration camp at the height of Hitler's mass deportations. After the war, Mengele fled to South America where he lived under the name "Wolfgang Gerhard" until he drowned in 1979.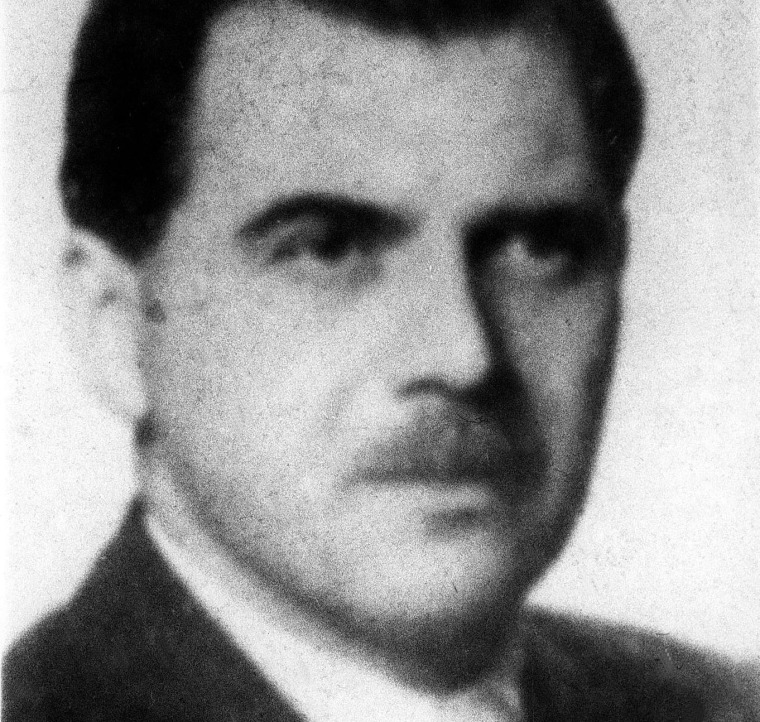 More than 1.1 million people, primarily Jews, were murdered by the Nazis at Auschwitz alone between 1940 and 1945.
German authorities are determined to prevent any of Mengele's surviving compatriots from getting off as easy as the "Angel of Death" did -- no matter how elderly they are today.
As part of a last-ditch hunt for former Auschwitz guards launched last year, federal prosecutors say they have identified nearly 30 suspects -- including some beyond Germany's borders.
"Not all guards were cruel, but a majority of them did become inhumane"
Simonsohn has little doubt about what should happen to any Nazis who have managed to evade justice since 1945.
"I want to see these men legally convicted," she told NBC News. "I don't care if they go to jail or not in the end, but it is important for historical reasons that their actions are registered."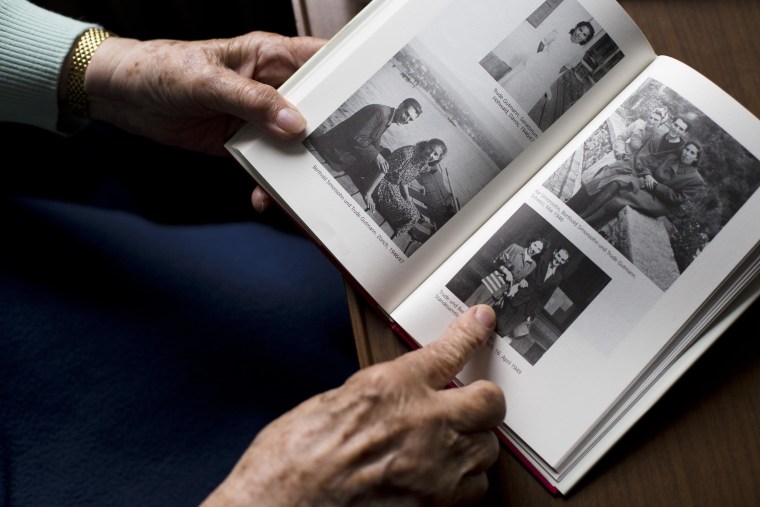 The decades have not dulled the pain suffered at the brutal hands of their Nazi minders.
"The hunger and the cold were unbearable," recalls Eva Szepesi, who arrived in Auschwitz aged 12. "We often had to stand for hours outside in freezing temperatures. And then there were these constant beatings."
Szepesi's entire family was murdered by the Nazis.
"Not all guards were cruel, but a majority of them did become inhumane," the 82-year-old added.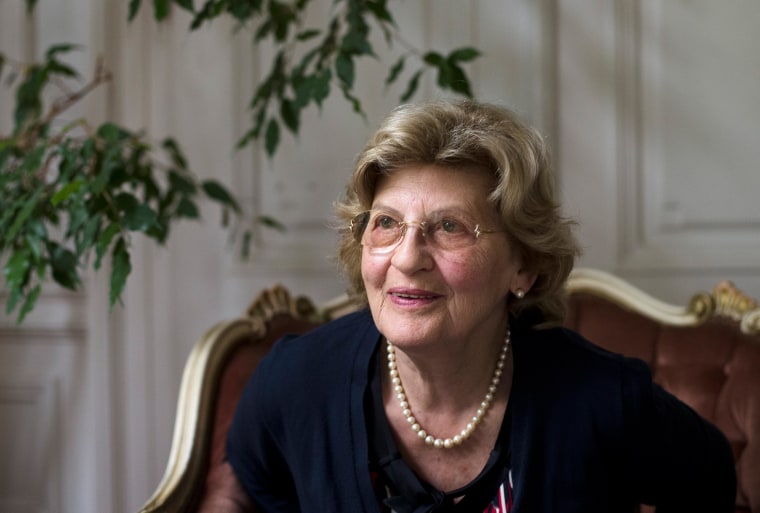 However, identifying those who committed atrocities is not easy decades after the fact. Many Auschwitz survivors admit they do not remember the faces and names of individual guards.
That makes the search for evidence laborious and time consuming. The renewed hunt for Nazi criminals from Auschwitz has so far not led to any convictions.
"A major problem for us also is that it extremely difficult to build a case with witness' testimonies after so many years," said Stuttgart prosecutor Claudio Krauth, whose office is investigating six former Auschwitz guards. "We have created 3-D animations of Auschwitz, our prosecutors have traveled to the former death camp in person to search the files and we have turned to older cases in other states during our fact-finding missions."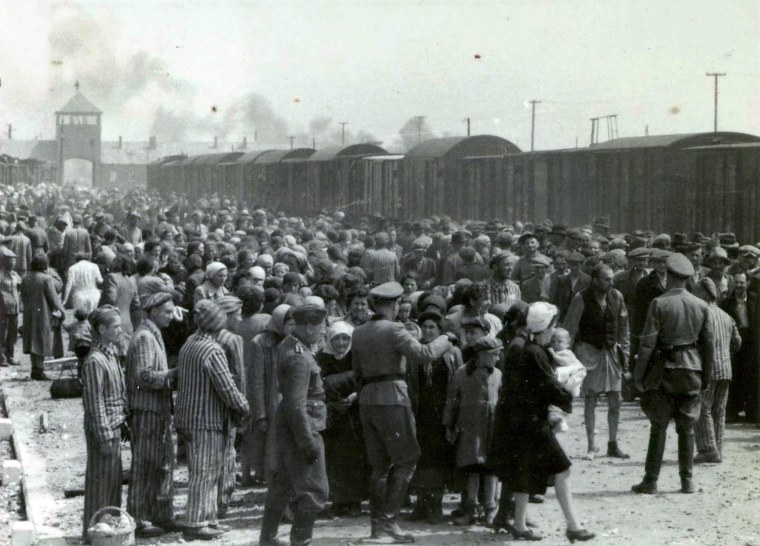 One former SS member -- who has been identified only as 92-year old Siert B. -- walked away from his trial as a free man in January because prosecutors could not provide sufficient proof that the man murdered a Dutch resistance fighter in 1944.
The age of the suspects is also a major factor in Nazi hunters.
Two elderly suspects who were recently identified by Nazi war crimes investigators were determined to be too frail to stand trial, authorities say.
However, former SS Sergeant Oskar Groening, 92, may become the first former Auschwitz guard in decades to stand trial in a German court.
"We have determined that the suspect would presently be fit for trial," said Thomas Klinge, a prosecution offical in Hannover. "The responsible prosecutor is going through the last stacks of documents now and we expect formal charges any time soon."
"We respect the human dignity of these old men, but we also want to give the victims a sense that justice is being done"
After years of frustration, Nazi hunters were given fresh hope by a German court's landmark ruling that has made it simpler to prosecute cases by opening the door to charges of "accessory to murder."
The ruling came during the successful prosecution of John Demjanjuk, an autoworker who lived in the U.S. for years after the war. He was convicted in 2011 of 28,060 counts of being an accessory to murder and sentenced to five years in prison.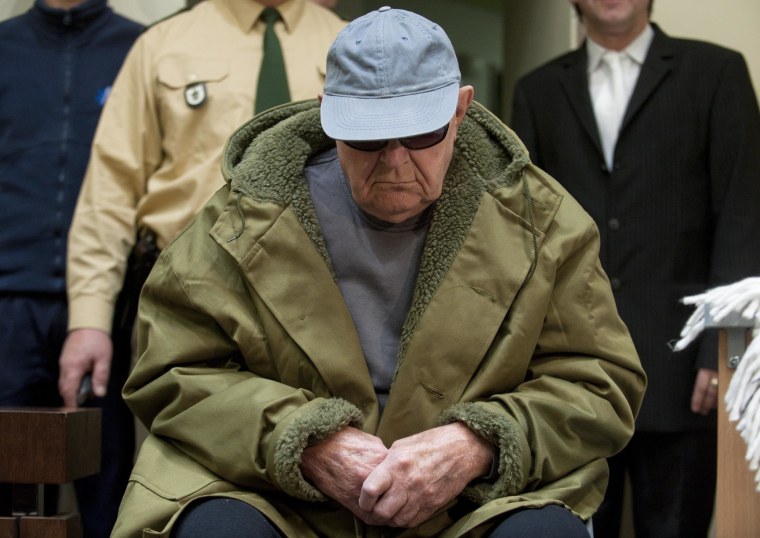 Demjanjuk was the first person convicted in Germany solely on the basis of serving as a camp guard, with no evidence of involvement in any specific killing.
During his trial, Demjanjuk often had to be wheeled into the court room in a mobile hospital bed. However, he died a free man in a nursing home in Germany while appealing his conviction.
Despite the growing challenges, German prosecutors refuse to give up their quest for justice.
"We respect the human dignity of these old men, but we also want to give the victims a sense that justice is being done," says prosecutor Thomas Will from Germany's central office investigating Nazi war crimes in Ludwigsburg. "We are now looking at suspects which are more difficult to locate and where the investigation is even more complex."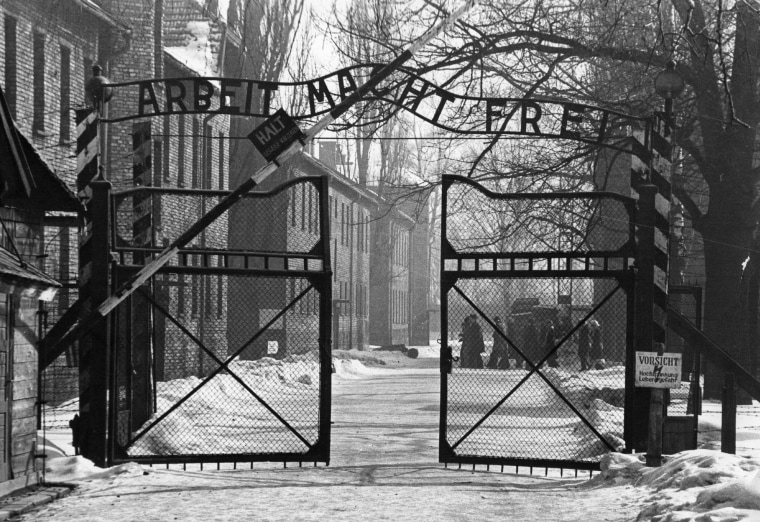 Since handing off the Auschwitz cases to state prosecutors, federal authorities say they have taken up the task of identifying guards from other Nazi death camps, including Belzec, Majdanek and Treblinka.
Prosecutors also confirmed that "at least one woman" is among suspects identified in recent months.
Victims of Auschwitz and other Nazi extermination camps say that the continuing search for the culprits sends an "important message," but a conviction offers little solace to some.
"A jail term for these men and women will not ease my burdening pain or bring back my beloved mother and brother," Szepesi says with a choked voice, "I miss them so much, now more than ever."