The lesbian daughter of a Hong Kong property tycoon has written her father an open letter asking him to stop offering millions of dollars to any man who would marry her.
Businessman Cecil Chao Sze-tsung hit the headlines in 2012 when he offered the HK$500 million ($65 million) reward after his daughter's same sex marriage.
Last week he reportedly upped the ante by insisting his daughter, 33-year-old socialite Gigi Chao, was still single and reportedly doubled the figure. But on Wednesday she responded with an open letter asking him to accept her for who she is.
"Dear Daddy, I thought the timing was right for us to have a candid conversation," began her letter, printed in two Hong Kong newspapers including the South China Morning Post.
"You know I've had male lovers in the past…But it was always short-lived, as I quickly lost patience, and felt an indescribable discomfort in their presence."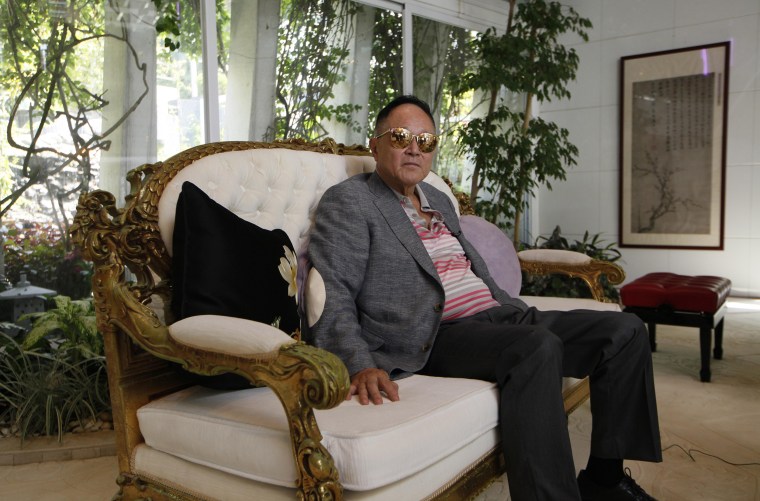 Chao married her long-term partner, Sean Eav, in a civil ceremony in France in 2012. Hong Kong decriminalized homosexuality in 1991 but gay marriage is not recognized.
"I know it's difficult for you to understand how I could feel romantically attracted to a woman; I suppose I can't really explain it either. It just happens, peacefully and gently, and after so many years, we still love each other very much."
According to The Associated Press, Cecil Chao Sze-tsung has a reputation for being a playboy with a love for Rolls-Royces. He once claimed to have had 10,000 girlfriends but has never married.
The story of his offer has reportedly grabbed the attention of Sacha Baron Cohen, the actor behind "Borat" and "Bruno," and he is working on a film inspired by the tycoon's proposal, the AP said.
The Associated Press contributed to this report.
Related: