HONG KONG — For the first time in almost 1,000 days, the people of Hong Kong were legally allowed to go outside without wearing masks Wednesday.
But it might take some getting used to.
"It does feel a little bit weird, I feel naked!" Connie Lin, an artist, said as she passed by Times Square in the bustling shopping district of Causeway Bay. "I think people in Hong Kong are still worried about Covid, that's why many are still wearing masks today."
The Chinese territory's leader, Chief Executive John Lee, said Tuesday that masks would no longer be required indoors, outdoors, in schools or on public transportation, ending the last major restriction in a city whose anti-Covid policies were among the toughest in the world.
Wearing masks has been an automatic part of daily life in Hong Kong since early in the pandemic, through multiple variants and three long summers of suffocating heat and humidity. Under government rules, failure to comply could — and often did — bring a fine of 5,000 Hong Kong dollars ($635).
For people like Hu Xiannan, a student at the University of Hong Kong who was masked Wednesday, it could be a difficult habit to break.
"I can't even remember my classmates' faces anymore, but today I was staring at them in class and it felt like, 'Oh, so that's what you look like,'" he said with a laugh.
Others have more practical reasons. "I am wearing the mask since I still have a lot of them at home," said Yan Wong, a student at Hong Kong Community College.
Almost everyone on the subway and buses continued to wear masks Wednesday, as well as store employees and salespeople interacting with customers. Even outside, lots of people had masks firmly pulled up over their faces, while others kept them tucked under their chins.
Hong Kong actually outlawed masks in October 2019, when it was gripped by anti-government protests that sometimes turned violent. Lee's predecessor, Carrie Lam, invoked an emergency law left over from the city's days as a British colony to ban mask-wearing at public assemblies so that protesters could not conceal their identities.
The irony was not lost on Hong Kong residents when, a few months later, a public health threat appeared in the form of Covid-19, which spread to Hong Kong from mainland China in January 2020.
Like the World Health Organization, the United States and others, the Hong Kong government initially said it was not necessary for most people to wear masks, saying they should be reserved for medical workers amid a global shortage.
But Hong Kongers, mindful of the 2003 SARS outbreak that killed 299 people here, didn't wait to be told. Instead, they lined up at pharmacies to buy masks being sold at exorbitant prices, and soon masking was almost universal.
Combined with social distancing measures, the effect was immediate, and not just in slowing the spread of Covid-19. Experts later said Hong Kong's 2020 flu season had ended by early February, more than two months earlier than the year before.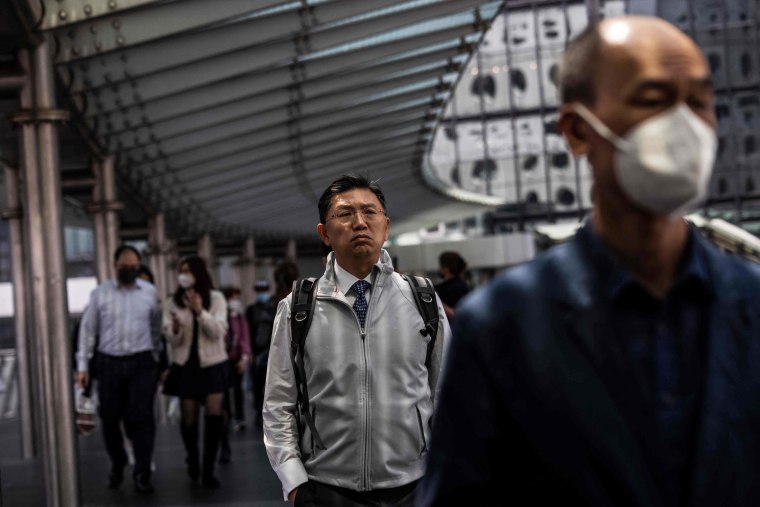 In July 2020, with the virus spreading locally despite border controls, the Hong Kong government made masks mandatory both indoors and out.
The mask mandate was only one of a host of measures Hong Kong adopted in line with mainland China's "zero-Covid" policy, including isolation of confirmed Covid cases and quarantining close contacts. Compliance was not an issue in a population that was already masking anyway.
"I personally don't think wearing a mask is too big of a hassle," said Arah Owh, 20, a student at the University of Hong Kong.
For the first two years of the pandemic, Hong Kong largely succeeded in keeping Covid cases and deaths to a minimum, though it is "almost impossible" to determine how much of that is due to masking versus other public health interventions, said Dr. Siddharth Sridhar, a clinical virologist at the University of Hong Kong.
"It's fair to say that it's part of a formula that worked," he said.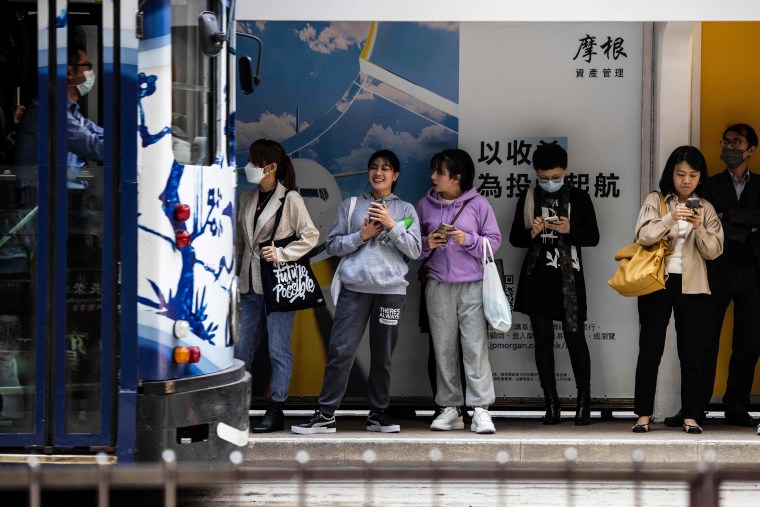 Then omicron happened. Masks were no match for the highly transmissible variant, and Hong Kong experienced its worst outbreak of the pandemic early last year, recording one of the world's highest death rates per capita.
Hong Kong officials responded in part by temporarily ending a mask exemption for outdoor exercise. Police and undercover officers even patrolled the city's hiking trails, handing out fines.
By the end of 2022, the virus had infected the majority of Hong Kong's 7.3 million people. The public was becoming increasingly impatient with mask requirements that no longer seemed necessary, especially as other governments in Asia eased their mask mandates or dropped them altogether.
Mandatory masking was also inconsistent with officials' insistence that Hong Kong was reopening to the world. In February, when the government launched its "Hello Hong Kong" campaign to revive the gutted tourism industry, critics pointed out that it conspicuously failed to mention the mask mandate that would greet any potential visitors.
Lee said Tuesday that he was lifting the mask requirement because Covid-19 was under control in Hong Kong and that the city was now "resuming normalcy." He said the ban on masks at public assemblies would remain in place pending review.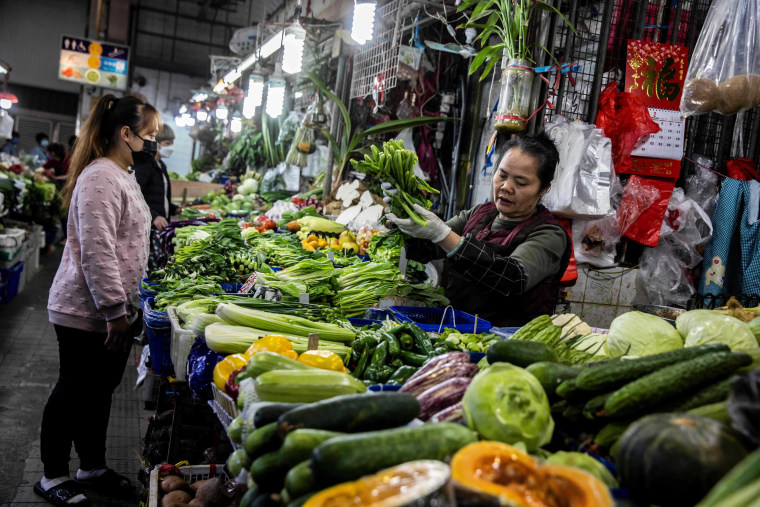 The end of compulsory masking could meet some resistance from Hong Kong children who have never known a world without masks or socially anxious teenagers who got used to hiding behind them, said Bertie Wai, a clinical psychologist.
"Not only some children but even adults will want to hold on to masks as a form of protection because in their mind the world is dangerous and unpredictable," she said.
It's also a blow to the flourishing mask industry in Hong Kong, where mask shops have popped up everywhere. Melanie Choi, co-founder of the Hong Kong mask-maker SAVEWO, said the company planned to scale down production, lay off employees and focus more on the international market. But she doesn't expect local business to drop off entirely.
"Other than Covid, masks can prevent other diseases like the flu," she said. "I would want my children to wear masks for a period of time."
Masks are often still being worn voluntarily in Asia, where wearing them in public while sick was common practice even before the pandemic. In Hong Kong, they are still required in hospitals.
Sridhar said masking is still advisable in such high-risk settings, where it "is honestly one of the main things you can do to avoid catching an infection."
Elsewhere, Hong Kong residents can now breathe a bit more freely.
"Today, I've noticed a lot of people still wearing a mask," said Ching Hou, a 22-year-old student who was maskless. "But those who are not are walking around lightly and seem in high spirits, which I am very happy to see because I am done with masks."