At least 18 people were killed and 40 others were injured when insurgents attacked a shopping mall in Iraq on Monday with hand grenades and at least two nearby bombs, police told NBC News.
Iraqi security forces opened fire on the insurgents, who initially tried to take a money exchange office in Baghdad Al-Jadeedah before entering the Al Jawhara shopping mall, a Baghdad police major and an Iraqi federal police master sergeant said.
Seven people, including two policemen, were killed in the car bomb blast near the mall in the predominantly Shi'ite district of Baghdad Jadida, police and medical sources said. Five more people were shot dead by the gunmen storming the mall, and six others were killed when those same assailants detonated explosive vests, the sources said.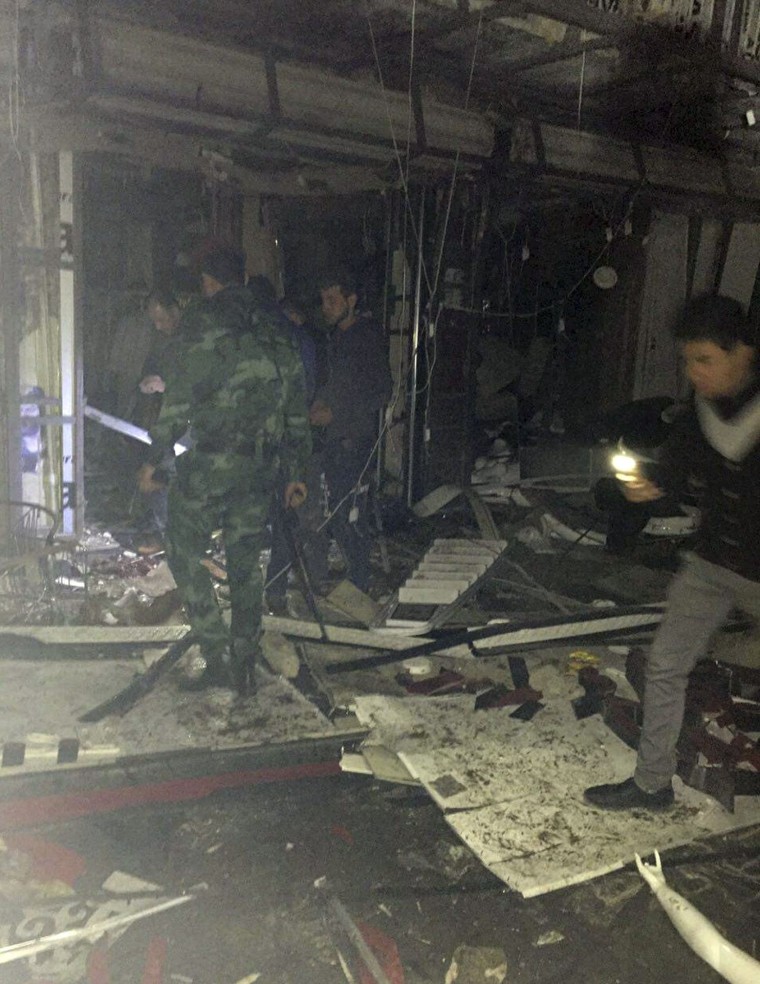 Police said the attackers threw hand grenades at civilians inside the mall and held them hostage there.
All six assailants were dead by the end of the standoff, police said. The Iraqi government said that four of the attackers were killed by Iraqi officers and that the two others blew themselves up.
Shiite militia were deployed to the crowded district, and the interior minister and the commander of Baghdad operation command traveled to the area, the major said. The area was blocked from all directions, the major added.
Separately on Monday evening, a car bomb in southeast Baghdad killed five people in a crowded market area and wounded 12 others, hospital and police officials told The Associated Press.
"People started running into the shops to hide, but (the militants) followed them in and opened fire without mercy," said Hani Fikrat Abdel Hussein, a shop-owner standing amid shattered glass and rubble at the site of the blasts.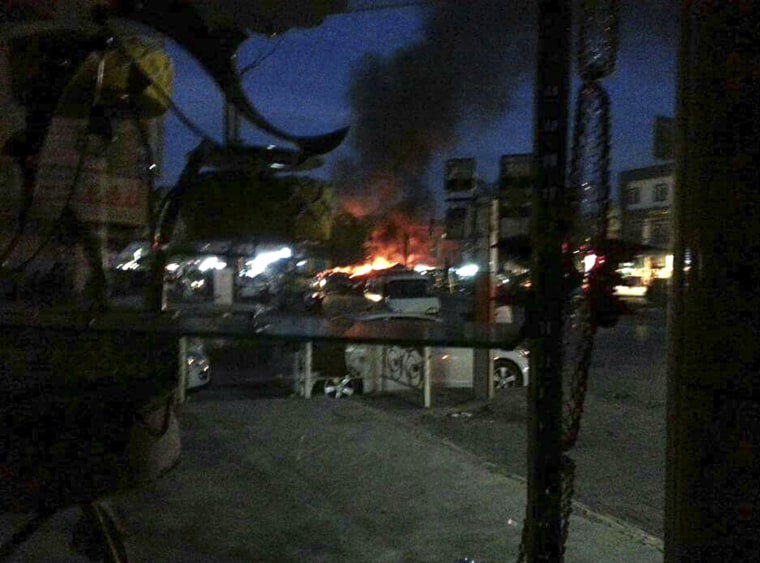 ISIS appears to have claimed responsibility for the mall attack, according to a statement the terrorist group published online, said Laith Alkhouri of Flashpoint Intelligence, a global security firm and NBC News consultant.
The statement claimed that the targets were from the Shiite militias known as Al-Hashd Al-Shaabi.
A bloody past and centuries of mistrust between Shiite and Sunni Islam are threatening to derail Iraq's bid to crush the hard-line Sunni ISIS militants.