LONDON — A gaggle of London adolescent girls watches with awe at each forceful move and nimble footstep of fencing coach Linda Strachan. And then it's their turn.
Their tentative steps are soon transformed into confident swoops of the sword and cathartic shouts as they lunge toward their opponents.
The first-time fencers are taking part in an open house aimed at extending the reach of a project working to skewer misconceptions about Muslim women.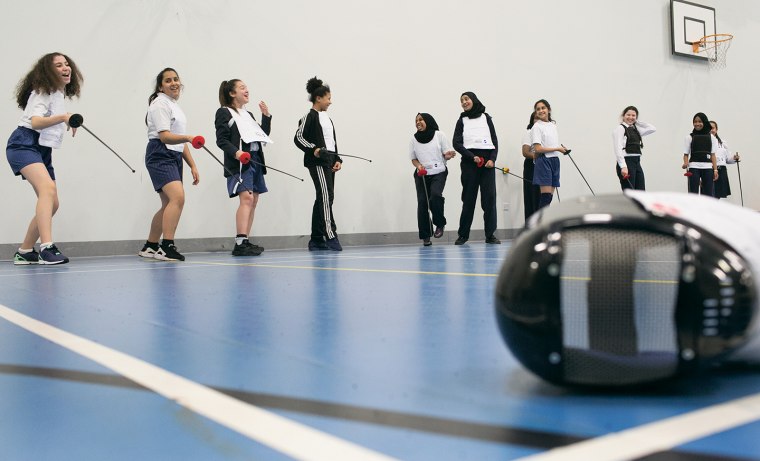 Muslim Girls Fence, a joint initiative between British Fencing and the Maslaha charity, uses the sport to try and instill self-confidence in young Muslim women and present an alternative picture of them to the world. While the program focuses on young Muslim tweens, non-Muslim girls can also participate.
The club is turning heads.
"I thought fencing was an elite sport only for white men"
For the potential new recruits, Strachan's dexterous moves are mesmerizing. The day is a fusion of activity and theory — fencing sessions followed up with classroom discussions by Maslaha about Muslim identity, assimilation and stereotypes.
"Being someone who wears a headscarf, many stereotypes are thrown towards me," explains Sarah Saeed, 13, a talented athlete who is on the school basketball team.
"When I was in primary school, my PE teacher was handing out letters for [soccer] club and I asked him why he hadn't given me one and he said that he knew my parents would say no anyway because I was a Muslim and they were too strict to let me come to practice."
Latifa Akay, project manager of Muslim Girls Fence, says such experiences are common.
"The images we see everyday of Muslim women in the press, in the media, it's a one-dimensional image," Akay said. "It's one kind of vision of what a Muslim is, what a Muslim woman can be."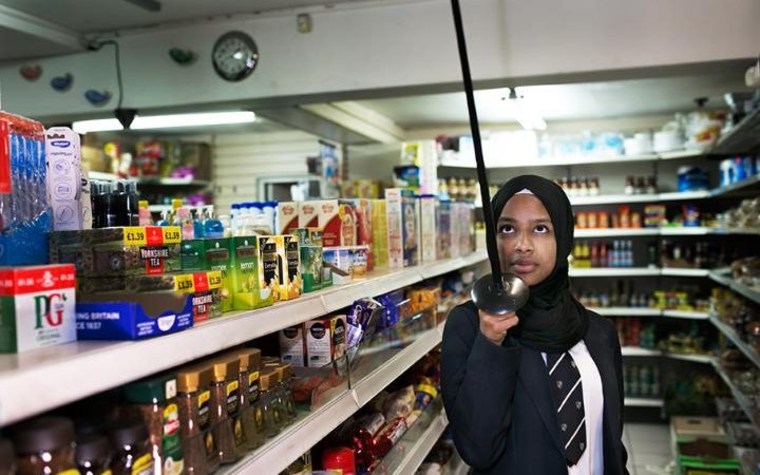 She added: "In order to shift public imagination and to shift the narratives around Muslim communities, you need to do something radical or unusual to do that and you also need to hear Muslim communities speaking on their own terms, so in the fencing project that's really evident. We're using fencing and that's something unusual."
But it isn't only misconceptions about Muslim women that are prevalent.
Discussion classes that are part of the program also seek to redress common myths about fencing. For Seher Chohan, 13, fencing was a sport that she previously viewed as inaccessible to someone like her.
"Before I started fencing I thought fencing was an elite sport only for white men," she says.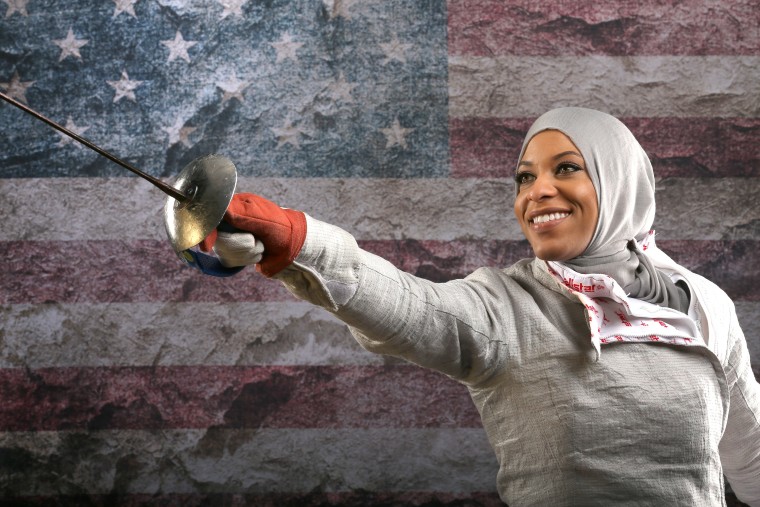 The example of the American Olympic fencer Ibtihaj Muhammad has been a source of inspiration for the young aspiring fencers. Muhammad, who will be representing the U.S. in this year's Rio Olympics, will be the first hijab-wearing athlete to be part of a U.S. Olympic team.
Her testimony about how fencing is accommodating to Muslim females and those who wear the hijab — a head covering many Muslim women wear — resonated with many of the girls. It is also the confidence-building and team engagement aspect the sport that struck a chord with the collaborators of the project, British Fencing and Maslaha.
Akay said that the impact of the project is already evident with the girls who took part in the original 10-week course.
According to teachers, it has also helped some of the girls who behaved badly in class, she said.
"By the end they were much more engaged than they would usually be," Akay added.
Muslim Girls Fence now has global aspirations. Inquiries from Morocco, Tunisia, Lebanon and Egypt for the project to be brought overseas have led Maslaha to consider scaling up the project.
For now, though, the organization plans to extend the project across London and gradually to other British cities.
This swashbuckling squad of young fencers ultimately has aspirations that go beyond becoming budding athletes. Instead they're aiming to be a fighting force that provides a positive picture of modern Muslim girls.