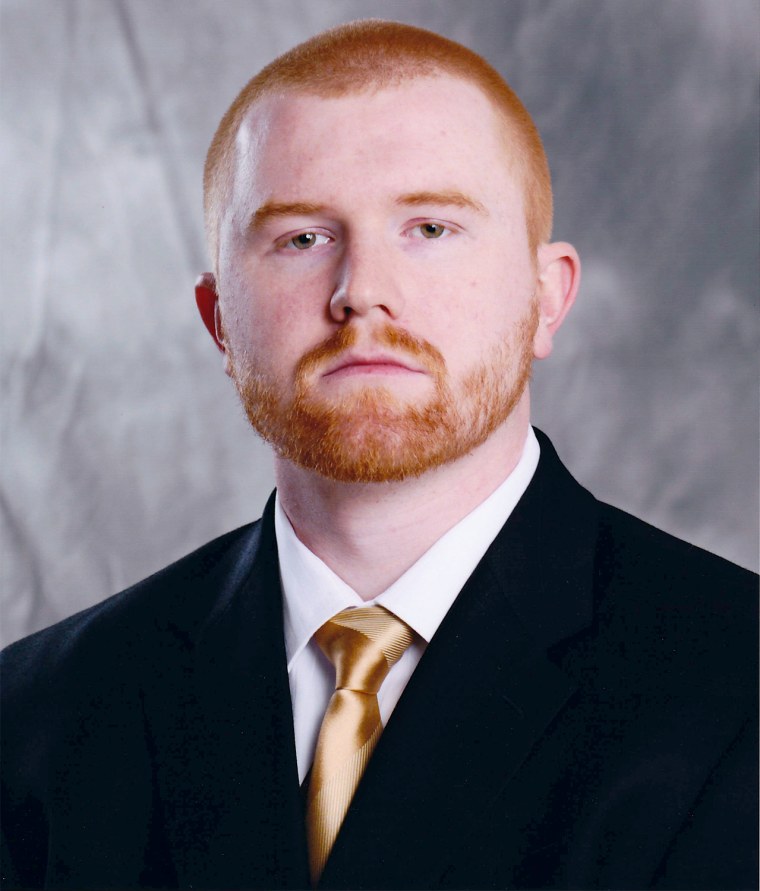 When Kevin Cunningham read about the killing of teenager Trayvon Martin early this month, he turned to a platform he was just starting to experiment with – social media – to add his voice to the few that were expressing outrage about a Florida police department's handling of the case.
Little did he know when he started an online petition demanding that authorities prosecute the shooter, that it would garner more than 2 million signatures and help draw international attention to the 17-year-old's shooting death on Feb. 26.
"I decided to take the skills that I've been working on … and apply them to the situation and see how well it would work out, and it just went crazy on me," said Cunningham, 31, of Washington, D.C., who created the petition on the Change.org website on March 8.
"What I've learned is that in social media, you don't have to go through institutions anymore. … Any individual with any idea can make it work if they have (a) connection to the Internet,"  he added.
Video shows Zimmerman shortly after Martin shooting
Cunningham, a red-head who describes himself as the "super Irish" son of activist parents, said he learned about the Martin case when he read a story posted on a listserv for Men of Howard, an informal, secretive fraternity that he joined while attending the historically black Howard University as a law student.
When he suggested starting an online appeal calling for prosecution of the shooter, neighborhood watch volunteer George Zimmerman, the proposal was met with both support and skepticism from other subscribers.
"At Howard, they tell us as soon as we get there, 'If you're going to be a lawyer, you're either a social engineer or a parasite on society.' … that's how I think about life, is to be a social engineer, and that's what my parents always were trying to be," he said.
When Cunningham launched the appeal, others in the fraternity posted it to their social networks. Later, current students and other alumni shared it, too.
'Made me feel very good'
On the first day, Cunningham believes the petition got 100 signatures. Then it quickly reached the 1,000 mark as it spread to Florida, California and beyond. Cunningham said he noticed that some of the signers identified themselves as family members or friends of Martin.
"You could tell there ... was a lot of people who knew him and liked him," he said. "It definitely had an impact on me … it made me feel very good about what I had done, what we had done."
Zimmerman has admitted to shooting Martin. His representatives have asserted he acted in self-defense, but the incident has sparked outrage in many quarters because Martin was unarmed and, according to critics of police handling of the case, may have been targeted because he was black.
When the number of signatures on Cunningham's petition crested 10,000 after a few days, Change.org contacted him about transferring it to Martin's parents, who had begun making media appearances to speak on behalf of their slain son.
Cunningham said he was happy to do so, noting several times in an interview with msnbc.com that he had wanted to remain behind the scenes.
He also played down his role in the petition's explosive growth, saying the number of signers when he transferred it to Martin's parents was "not even a rounding error" compared to where the number stands now.
"At the same time, I feel like I did kick the stone that turned into the snowball that caused the avalanche," he said.
Grateful for a stranger's gesture
Martin's parents expressed gratitude.
"When we heard about the petition, we were overwhelmed that someone we didn't know would take the time and effort to raise awareness about our son," said his mother, Sybrina Fulton. 
"From the beginning, our only goal has been getting simple justice for our son," added his father, Tracy Martin. "The fact that more than 2 million people have signed this petition shows there are still a lot of good people in this world."
Transferring a petition on Change.org is extremely rare, said Megan Lubin, a spokeswoman for the website, where nearly 100,000 petitions have been posted since it began operations in 2007.
"Trayvon's parents were very quickly becoming the face of the national story. It was really their story that was speaking to folks … and I think the decision was made to reach out and see if they would be interested in leading the campaign," she said.
Congressman escorted from House after wearing hoodie in Trayvon Martin tribute
Lubin noted that an average of 15,000 petitions are started on the site every month, "so for a petition to climb this fast and to grow to this size is truly remarkable." She attributed the growth in part to "celebrities who have made it their sole mission over their social media pages …to call for folks to sign this petition."
"It goes directly to the story and Trayvon's parents," she added, "but it also demonstrates … the incredible power of the platform and social media in general."
Website's largest petition ever
The petition became the largest in the website's history last week, surpassing the number of signatures on one launched last year calling for a law to make it a felony for a guardian not to notify authorities of a child disappearance within 24 hours, in the wake of the Casey Anthony case.
Cunningham's effort was one of the dozens, if not hundreds, of efforts to publicize the case online that helped to keep the conversation going about Martin "even though there (weren't) a lot of big developments in the case" prior to the release of the 911 tapes, said Kelly McBride, senior faculty for ethics at The Poynter Institute.
"It gave all of those people who were motivated a place to point to and say, 'Here do something, you know, sign this,' and it also … became like a central blog for who was making interesting comments on the case," said McBride, who spoke with Cunningham for a column tracing how the story evolved on social media.
Lubin said it's up to Trayvon Martin's parents to decide what to do with the petition.
"The point of Change.org is so that people feel empowered and able to start something at any time and it has to be their campaign," she said. " Our role is very much … helping people achieve that goal."
Cunningham, who works as a social media coordinator for a Palestine children's charity, KinderUSA, said he "fell in love" with social media during the Egyptian revolution and was inspired by the activists he encountered in the virtual world.
He was particularly moved by the story of Khaled Said, whose death at the hands of police was credited with helping trigger the Egyptian uprising that toppled the government of Hosni Mubarak.
"I thought that this could be a similar situation where the death of the one person could be the thing that triggers us to re-look at our society," Cunningham said. "I think we need to revolutionize the justice system, for sure, and maybe our culture as well."
Asked whether he thought people might be surprised to learn that a white man was responsible for the petition demanding justice for a black teenager he had never met, Cunningham said he didn't "believe in black and white."
"The only race I believe in is the human race," he said.