AL-HOL, Syria — On a barren stretch of desert roadway in northeastern Syria lies the al-Hol refugee camp — a sprawling sea of tents, home to nearly 70,000 people. More than 90 percent of its inhabitants are women and young children, many under 12, according to the United Nations, which has dozens of workers at the camp.
The camp is less than 200 miles north of Baghouz on the Iraqi border, the last stronghold of ISIS fighters to hold out against U.S. and allied forces in March, five years after the terrorist group announced its so-called Caliphate.
Six months ago ISIS lost all of its territory and tens of thousands of fighters in Iraq and Syria, its empire in ruins.
But the group is far from gone. There are even signs of it making a comeback, as it transforms into a more covert, decentralized network. And deep in the al-Hol camp are clues to how sympathy and support for the Islamist group can spread and fester.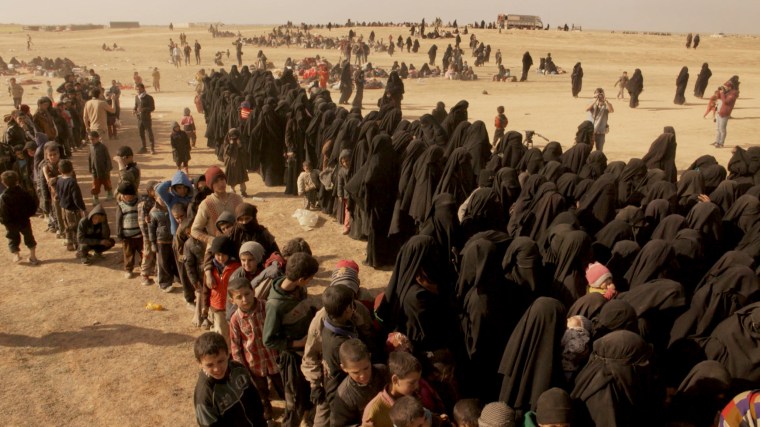 In July a video from al-Hol appeared on social media platforms, showing a group of women and children cheering beneath an unfurled homemade ISIS flag. Shouts of "baqiya" ("remaining" in Arabic) could be heard.
Another video showed a group of women, fully covered in traditional black clothing and positioned in front of an ISIS flag, as they called for the return of ISIS rule and threatened: "You think we're trapped in your rotten camp, we are a ticking time bomb."
"Many of these people came from Baghouz, the ones who stayed with ISIS until the very end, the most dangerous of all, and now they're in this camp," said Klistan Oso, the head of the refugee affairs office for the regional administration in northern Syria, who visits al-Hol regularly.
It's not just this camp. According to a report from the inspector general to Congress, covering April to the end of June, the ISIS story is far from over.
"Despite losing its territorial 'caliphate,' the Islamic State in Iraq and Syria (ISIS) solidified its insurgent capabilities in Iraq and was resurging in Syria," it said.
The report estimated that as many as 18,000 ISIS members remain loyal and active across Iraq and Syria, carrying out "assassinations, suicide attacks, abductions and arson of crops."
Even some of those living inside al-Hol say they're fearful of their neighbors, as gangs of hardcore believers terrorize fellow camp residents they consider to be straying from the ISIS ideology.
According to assessments included in the inspector general's report, a lack of sufficient security at the camp — in part due to the drawdown of U.S. forces in the region — has allowed a radical ideology to spread "uncontested" among a population that is "susceptible to ISIS messaging, coercion and enticement."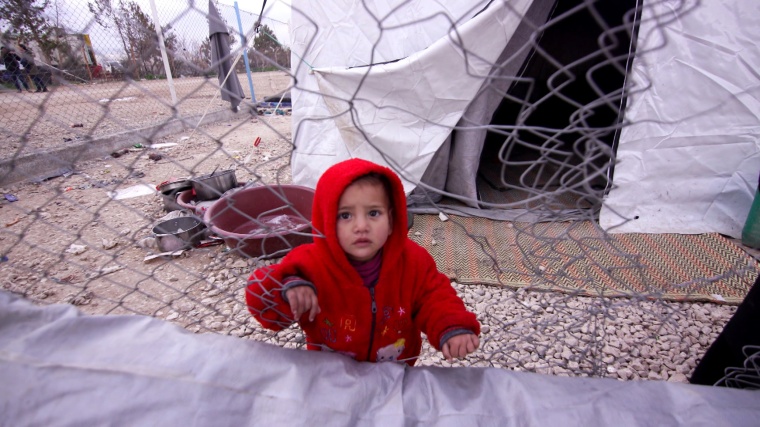 Earlier this year, NBC News interviewed American-born Hoda Muthana, who at 20 left the U.S. and traveled to Syria to join ISIS. Then, in al-Hol, she claimed to regret those actions but said that change of heart had put her life in danger.
"There are still some extremists just in this camp. … I feel very scared, frightened, and sometimes I can't even sleep at night because of them," Muthana said. "It's obvious, obvious who are still radical, who are still dangerous."
Muthana has since been moved to a smaller nearby camp. Her fears, though, may have been justified — in July, a pregnant Indonesian woman was found dead inside al-Hol. The woman, according to local officials, had been beaten to death by a group of female ISIS supporters because of her refusal to wear a niqab. And on several occasions, the tents of those deemed nonbelievers have been set ablaze.
Some of the worst offenses have occurred in a section of the camp known as the annex — fenced off, restricted access and guard posts at the exits. In some ways it's more akin to a prison than a refugee camp.
Inside the annex, a range of languages and accents can be heard; young children from strikingly diverse backgrounds wander aimlessly, unaccompanied. These are the foreign wives and children of ISIS — more than 10,000 of them, from 60 nations, are confined to the annex.
The residents here languish, as their home nations deliberate what should become of them. A resolution for many of these embittered individuals, though, is unlikely to come any time soon.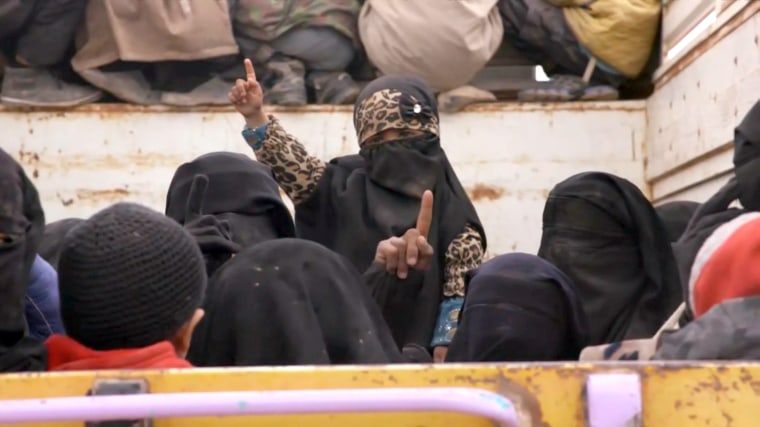 President Donald Trump has repeatedly praised the military victory over ISIS. In July he declared: "We did a great job with the caliphate. We have 100 percent of the caliphate, and we're rapidly pulling out of Syria. … Syria can handle their own problems."
The trouble is, those are some significant problems. And as the U.S. eyes an exit from the conflict, its primary local military allies in Iraq and Syria — the Iraqi Security Forces (I.S.F.) and the Kurdish-led Syrian Democratic Forces (S.D.F.) — are already struggling to manage.
Enduring support of ISIS is visible in the violence against S.D.F. guards at al-Hol. Guards are regularly attacked with stones and in at least two incidents have even stabbed by women suspected of ISIS allegiances, according to S.D.F. officials.
The conditions at the camp, particularly in the annex, have been called "appalling and sometimes deadly," according to a Human Rights Watch report that describes open and overflowing sewage, contaminated drinking water and young children suffering from rashes, swollen bellies, and emaciated limbs, some succumbing to potentially treatable illnesses.
A new report from the U.N.'s Commission of Inquiry for Syrian Arab Republic, noted that "women and children remain at higher risk of further radicalization" at the camp.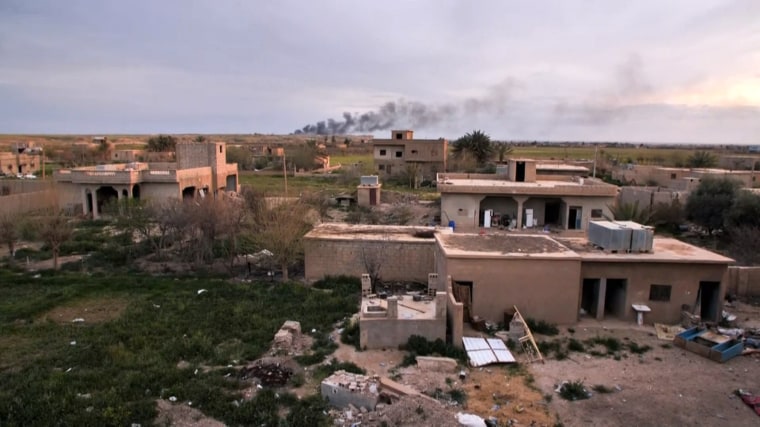 With a $25 million bounty on his head, the elusive ISIS leader, the world's most wanted terrorist, Abu Bakr al-Baghdadi, remains at large. In a rare audio message, released on Monday, al-Baghdadi vowed to fight on in a global Jihad.
It may not be an idle threat.
Sizable ISIS factions continue to operate in areas across the continents of Africa and Asia. And with a war chest currently estimated at as much as $300 million, according to U.N. counterterrorism officials, the group has proven it's still able to carry out major international attacks.
ISIS is "very comfortable operating from the shadows," said Daniel Milton, director of research for the Combating Terrorism Center at West Point. "The conditions are ripe for a group that is resilient to re-emerge, and they've been laying the groundwork to do that."
"This is an organization that is lying in wait. The recent memory of victory is hopefully not going to cloud the future challenges that are very rapidly emerging."
ISIS has also maintained the ability to attract and inspire new recruits, through an enduring "extensive worldwide social media effort," U.S. military officials noted, in the inspector general's report.
However, the group may not need to look beyond its former heartland, in Syria, to target the next generation to fill its ranks.
The S.D.F.'s military advance, and ultimate territorial victory against ISIS, resulted in the displacement of tens of thousands of people, including many ISIS families and sympathizers. The masses uprooted in the fighting were rounded up and relocated to makeshift camps, scattered across the northern stretches of Syria. Understaffed and underfunded, such tent cities have become fertile grounds for ISIS recruitment, American officials have warned.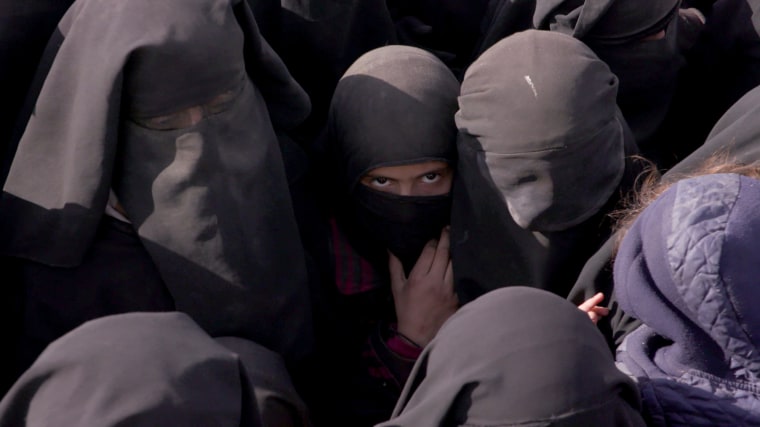 "We have been encouraging member states to repatriate and take on the responsibility toward their national citizens from the camp," said Hedinn Halldorsson, a spokesperson for the United Nations Office for the Coordination of Humanitarian Affairs. "In the past couple of weeks and months, that has not been the case."
While some countries continue to mull the fate of their nationals who travelled to Syria to join ISIS, the massive humanitarian burden of servicing the camp residents has fallen on the S.D.F. and dozens of international aid organizations, whose efforts are frequently hampered by the security issues within al-Hol.
"This is not a long-term solution, we cannot cover the humanitarian needs for a long period of time. We are doing the best that we can, but we are still falling short," said Sara Alzawqari, a Middle East representative for the International Committee of the Red Cross, who's visited al-Hol several times.
Although the conditions have recently improved marginally as the population at the camp has stabilized and services are streamlined, according to Halldorsson, there remains a considerable need for more assistance.
Between the overwhelming humanitarian issues and security concerns in al-Hol camp, "it's like a bomb that can explode at any time — we're aware of this," said Oso, who shared her frustrations over a lack of funding and countries' unwillingness to deal for their own citizens.
Short of any sweeping resolutions, there's a risk of creating a radical population that will cause problems for years to come, warned S.D.F and American officials.
"I describe it as a petri dish for future extremism in these camps," Gen. Joseph Dunford, chairman of Joint Chiefs of Staff, recently told an audience in Washington. Addressing these people is a "critical strategic issue," he said.
More on MSNBC's "On Assignment with Richard Engel," The Rise and Fall of ISIS, this Sunday at 9 p.m. ET.