As riot police clashed with huge crowds in Barcelona during last weekend's banned Catalonian independence referendum, the city's soccer team played a game in front of 98,000 empty seats after closing its Camp Nou stadium amid safety fears.
Hours later, Real Madrid kicked off another game to the cheers of supporters waving Spanish flags and placards declaring "Todos somos España" (We are all Spain) and "Viva España!" (Long live Spain!).
This collision of identity politics and sport — an echo of President Donald Trump's culture war against kneeling in the NFL — illustrates the importance of soccer in the psyche of the Iberian peninsula.
It is also a looming problem for La Liga, Spain's top tier and one of the most watched, most lucrative and most influential sporting competitions in the world.
"If you're twisting the microscope and get down to the core of those clubs, then they represent the two poles of Spanish society"
FC Barcelona and Real Madrid, each worth more than the New England Patriots or New York Yankees according to Forbes, are its lynchpins. Together, the clubs have over 100 million fans on Facebook.
But while the former backs Catalonia's right to a binding vote on independence, the latter is synonymous with unified Spanish centralism. If Catalonia declares independence, as its separatist leader pledged earlier this week, how will the clubs deal with the constitutional crisis? Will "Barça" as FC Barcelona is commonly known, quit the league altogether?
La Liga's president, Javier Tebas, warned in September that Barça and other Calatan clubs would be forced to quit the league by law in the event of secession.
"In sport, it isn't a la carte and things must be clearly stated," he told reporters. "It isn't easy to have an agreement and study Spanish legislation but if they [the Catalan clubs] do get that, then they will not be able to play in Spain's La Liga, but I hope it doesn't come to that."
Others believe there is too much at stake.
"The relationship between Real Madrid and FC Barcelona is one of symbiotic antipathy," explained Phil Ball, author of 'Morbo: The Story of Spanish Football.' "They're deadly enemies, but they feed off each other. If one of them went, the other would die."
With a combined value of $1.4 billion, FC Barcelona and Real Madrid profit from their rivalry, and fans relish the chance to face each other regularly in a fixture known as "El Clásico."
But it's never just about soccer when it comes to Spain's top clubs.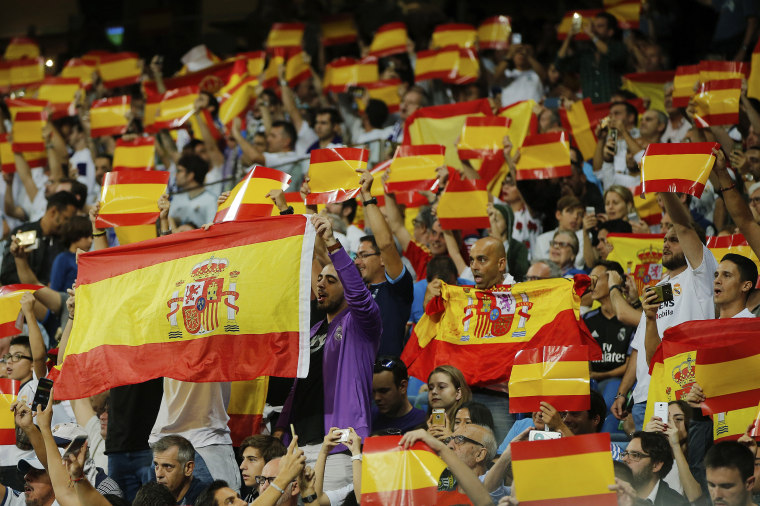 "The whole Barça-Real Madrid rivalry reflects the cultural and political history of Spain in a very accurate fashion," said Ball. "People listen to the sportspeople at these clubs on the same level as the political leaders."
He added: "If you're twisting the microscope and get down to the core of those clubs, then they represent the two poles of Spanish society. The core values of the clubs are the core values of the political forces in Madrid and Barcelona."
FC Barcelona's motto is "Mes que un club" — "more than a club" — and the writer Manuel Vazquez Monbtalban once described it as Catalonia's unofficial army. It was a particularly relevant description when General Francisco Franco ruled Spain under a military dictatorship from 1939 until 1975.
With the Franco regime centered on Madrid, Real Madrid came to symbolize not just the city but the man himself. He regularly attended matches in the 1950s and 60s, and folklore has it that the dictator personally intervened to ensure legendary player Alfredo Di Stefano signed with Real Madrid and not FC Barcelona.
Real Madrid's spectacular success on the field in European-wide tournaments during Franco's regime was often a useful propaganda tool for the leader. In contrast, FC Barcelona's ex-president, Josep Sunyol, was arrested and killed by Francoist troops in 1936.
That history explains why the symbolic gestures of these clubs in the modern constitutional crisis are so significant.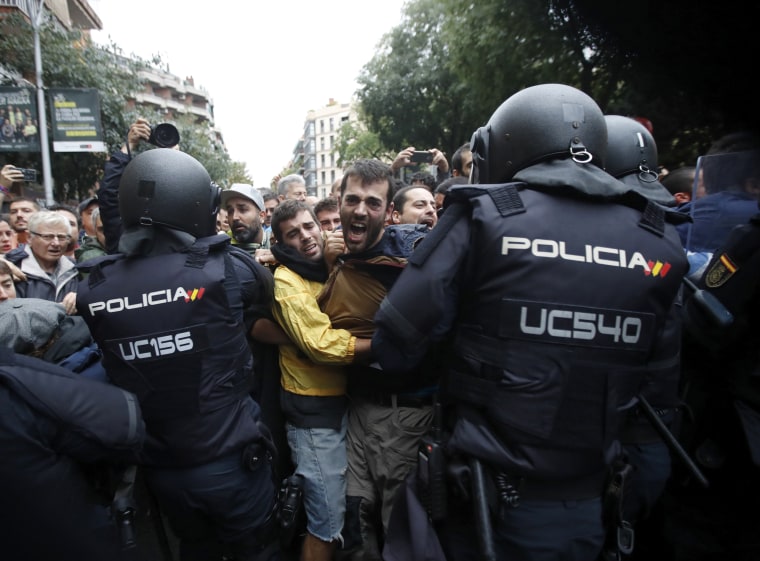 While it hasn't expressly backed independence, FC Barcelona is a member of Catalonia's National Pact on the Right to Decide, a broadly pro-secessionist group comprising of political parties and civil society organisations. It also participated in a citywide strike Tuesday in protest at Sunday's police crackdown in which more than 890 members of the public were injured.
In the Financial Times, commentator Simon Kuper points out that the club's directors speak Catalan in board meetings. "In fact, Barça has become such a powerful nationalist symbol that many Catalans support it as a kind of emotional surrogate for the state they do not have. That helps explain the outsized passion the club mobilizes."
FC Barcelona's president, Josep Maria Bartomeu, on Monday expressed "solidarity with all citizens who defended democracy, our most cherished possession ... and also we express our support to the 893 people who were victims of aggression."
"We want to express our rejection and our strongest condemnation facing the grave events we have experienced in this country. With the abusive and indiscriminate use of force to stop the right to vote of millions of citizens," he told reporters. "There are many things at stake."
He also said the club's board will have to consider the possibility of leaving La Liga, but struck a softer tone. "We will find the best solution," he said. "If independence happens, we need to discuss things carefully."
In a sign of the difficulties now facing Spanish soccer, the Spanish national team's training session for a World Cup qualifying match was suspended after just 23 minutes on Tuesday after a clutch of bystanders unleashed a torrent of abuse on Barcelona star Gerard Pique.
A veteran of nearly 100 international matches for Spain, Pique is something of a national celebrity, not least because of his relationship with popstar Shakira since 2010. But be also became one of the faces of the pro-Catalan independence campaign when he was pictured voting in the banned referendum.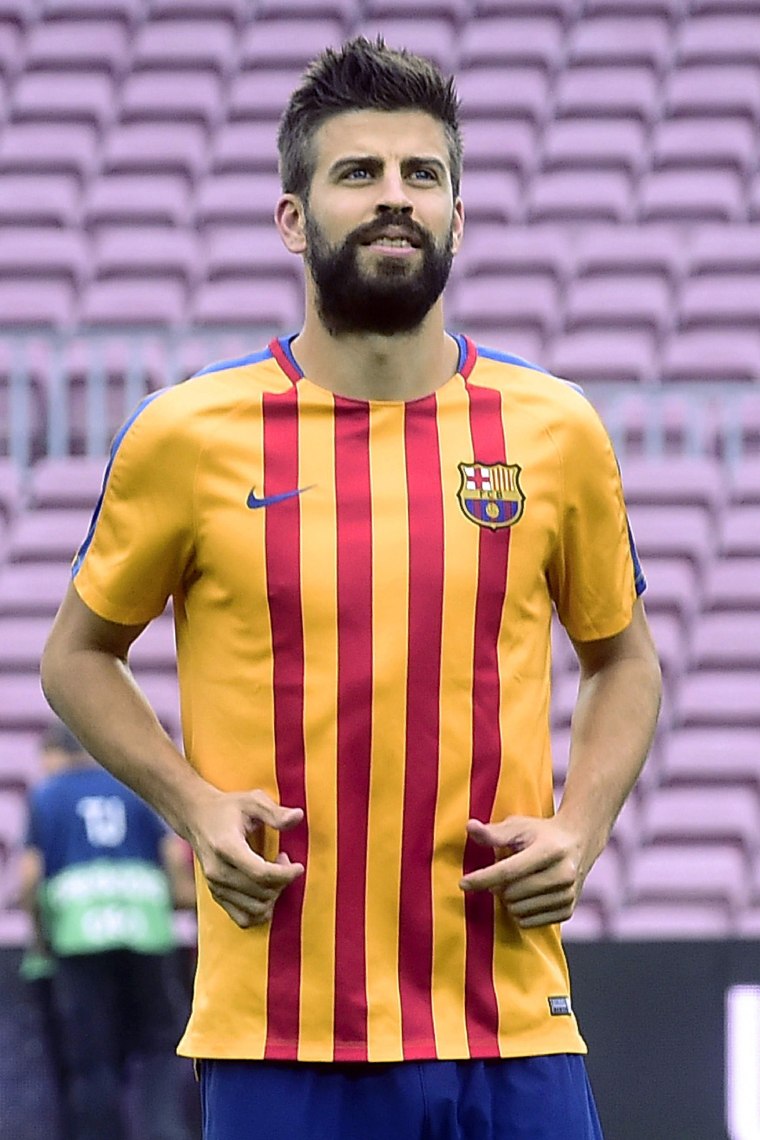 In a tearful and impassioned address to journalists, Pique declared he was, and felt Catalan.
"In the Franco era, we couldn't defend our ideas. It has been a tough day. There were families, children and grandparents, and the police and Guardia Civil have intervened," he said. "The people protested without violence. I thought they would try to stop the vote in a peaceful way. Everyone has seen what happened. They've made things worse. This is among the worst decisions in the last 50 years. They've separated Catalonia from Spain even more and there will be consequences."
FC Barcelona and Real Madrid don't next meet until December, but later this month the former will travel to Madrid to play Atletico Madrid, the team supported by King Felipe VI of Spain. Earlier this week the monarch condemned the organizers of the referendum as having put themselves outside the law.
"That match will be nuclear," said Ball, the author. "I wouldn't be at all surprised if the king himself turned up at the ground. It will be fiery to say the least."