ISLAMABAD, Pakistan - A huge portrait of a girl has been unfurled in a Pakistani field as part of an effort to communicate directly with Predator drone operators and humanize innocent victims of American strikes, activists say.
The picture laid out in a field in Pakistan's Khyber Pakhtunkhwa region 10 days ago is of a girl who activists say lost her parents in a drone strike. It is part of a campaign entitled #NotABugSplat, which draws its name from the slang term "bug splats," which Predator drone operators sometimes use to denote direct kills.
"This idea of us visually connecting locals with drone operators is two years old," said Shahzad Akbar, an anti-drone activist who works with international rights group Reprieve.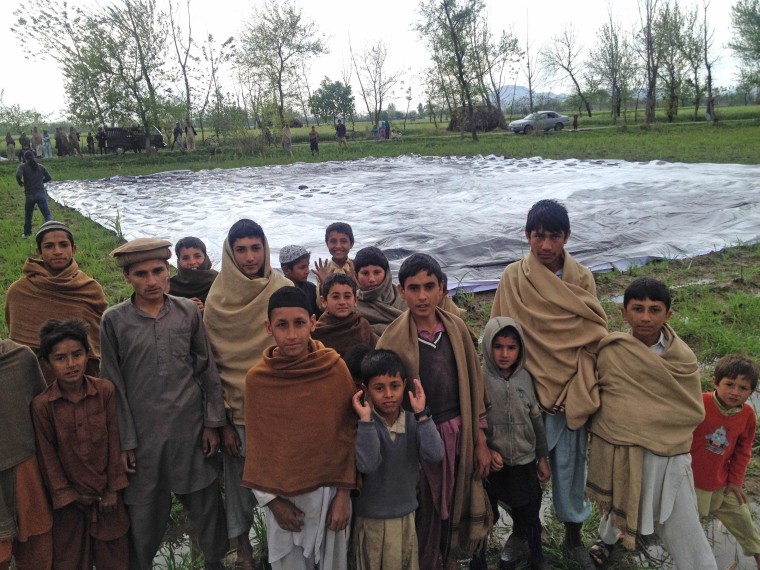 Two years ago, the collective distributed posters in the tribal area of Waziristan, the hardest hit region.
"Our posters have been up on roofs in Pakistan's Waziristan since then, looking directly at drone operators, except nobody cared because we could never take a picture of them and show them to the world," Akbar said.
The group could not widely disseminate pictures of this installation because it was impossible to take photographs from the air in the area, he said.
At least 2,296 people and 416 civilians have been killed in drone strikes in Pakistan, according to the Bureau of Investigative Journalism. There has not been a U.S. drone strike in the area for about 100 days.
Wajahat S. Khan and F. Brinley Bruton