FREETOWN, Sierra Leone — Hundreds of people are believed to have been killed when a mudslide struck the outskirts of Sierra Leone's capital on Monday, Vice President Victor Foh said.
The Red Cross put the number of bodies so far at the central morgue in the capital, Freetown, at 179.
Earlier, an official at the morgue at Connaught Hospital in Freetown said it had received 70 bodies and police and soldiers were bringing in more.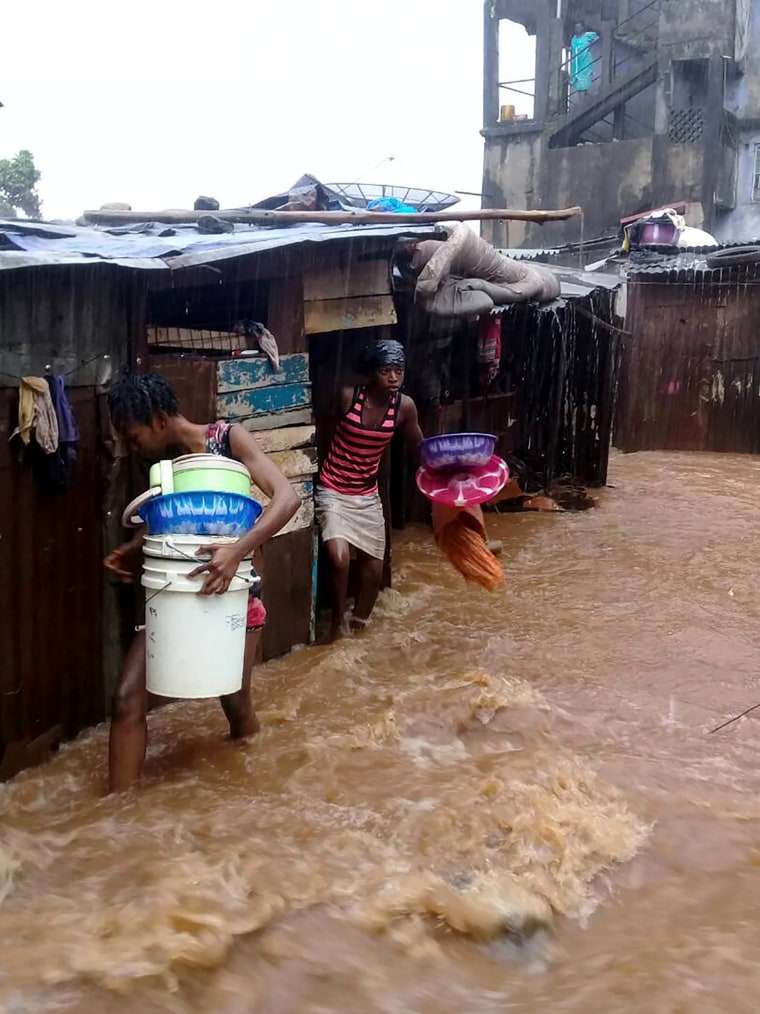 The death toll is expected to rise as more bodies are recovered, Red Cross spokesman Abu Bakarr Tarawallie said.
"It is likely that hundreds are lying dead underneath the rubble," Foh said the mountain town of Regent. He said a number of illegal buildings had been erected in the area.
"The disaster is so serious that I myself feel broken," he said. "We're trying to cordon the area. Evacuate the people."
Mudslides and floods are fairly common during the rainy season in West Africa, where deforestation and poor town planning has put residents at risk.