BUDAPEST, Hungary — Prime Minister Viktor Orban won a third straight term in power in Sunday's Hungarian elections after his anti-immigration campaign message secured a strong majority for his party in parliament, granting him two-thirds of seats based on preliminary results.
The right-wing nationalist prime minister projected himself as a savior of Hungary's Christian culture against Muslim migration into Europe, an image which resonated with millions of voters, especially in rural areas.
"We have won, Hungary has won a great victory," a jubilant Orban told a large crowd of cheering supporters near the Danube river in Budapest. "There is a big battle behind us, we have won a crucial victory, giving ourself a chance to defend Hungary."
According to preliminary results with 93 percent of votes counted, National Election Office data projected Orban's Fidesz to win 133 seats, a tight two-thirds majority in the 199-seat parliament. Nationalist Jobbik was projected to win 26 seats, while the Socialists were projected as third with 20 lawmakers.
Two smaller leftist parties, DK and LMP, won nine and eight seats respectively.
That means Orban could have a two-thirds majority for a third time after his landslide victories in 2010 and 2014, as well as powers to change constitutional laws.
Orban won his fourth term overall on a platform that openly demonizes migrants to Europe. He first governed in 1998-2002 before returning to power in 2010 after two terms of scandal-filled Socialist rule.
The victory could embolden Orban to put more muscle into a Central European alliance against the European Union's migration policies. Orban, Hungary's longest-serving post-communist premier, opposes deeper integration of the bloc and — teaming up with Poland — has been a fierce critic of Brussels' policies.
"As the results stand, Fidesz performed much better than expected," Tamas Boros, co-director of the Policy Solutions think tank, said. "There were no small victories for the opposition."
Orban campaigned heavily on his unyielding anti-migration policies. He repeated his theory of a conspiracy between the opposition and the United Nations, the European Union and wealthy philanthropist George Soros to turn Hungary into an "immigrant country," threatening its security and Christian identity.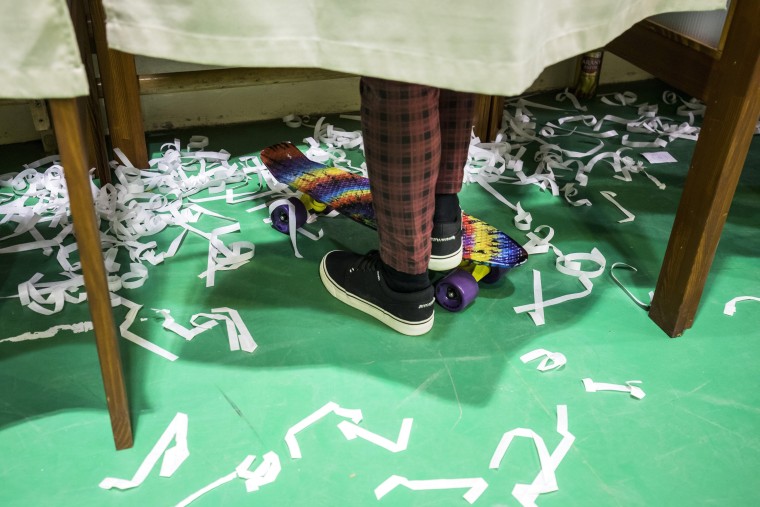 Boros noted that, politically, Hungary had been split in two. While the left-wing parties dominated in the capital city of Budapest by winning 12 of 18 individual constituencies, Fidesz candidates won 85 of 88 districts in the rest of the country.
"Orban will interpret the victory as an unequivocal authorization to continue as until now, but even more forcefully," Boros said. "He will feel even less constrained by any limits ... as politically there is no genuine resistance to him."
Final election results are expected by April 27.