BELMOPAN, Belize — Hurricane Earl made landfall in Belize with maximum sustained winds of 80 mph early Thursday, the U.S. National Hurricane Center said.
A hurricane warning remained in place for Belize and parts of Mexico, though the storm was expected to weaken as it moved ashore.
The hurricane center said heavy rains will be a danger in southern Mexico through Saturday as Earl crosses the Yucatan Peninsula and the states of Tabasco and Veracruz.
Earlier, Belize's government opened storm shelters and used radio and television broadcasts to urge residents of low-lying areas to move to higher ground.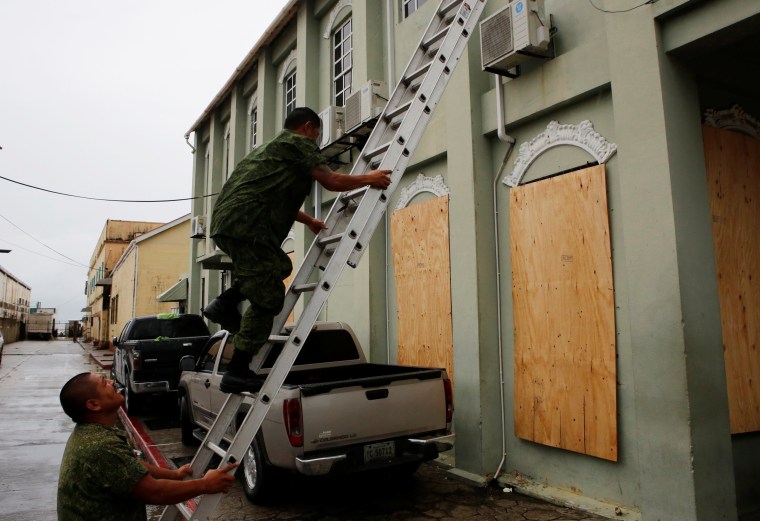 On Wednesday, Earl raked the northern coast of Honduras with heavy rain. Officials said a big wave capsized a lobster fishing boat in the Caribbean, but all but two of the 83 people on board were rescued. The navy was looking for the two missing.
Authorities also rescued four families in the coastal city of Trujillo after a river jumped its banks.