As thousands across the U.S. rallied for women's rights on Wednesday's International Women's Day, Iceland announced its latest plan to tackle gender inequality.
Prime Minister Bjarni Benediktsson said the small Nordic nation's parliament is working on legislation to require companies to prove men and women are paid equally. All firms with more than 25 employees would have to verify that pay equality is exercised within the company and seek re-certification every three years.
"There is a standard which we have already taken up, but not all are following it," Benediktsson said Wednesday during HeForShe's press launch.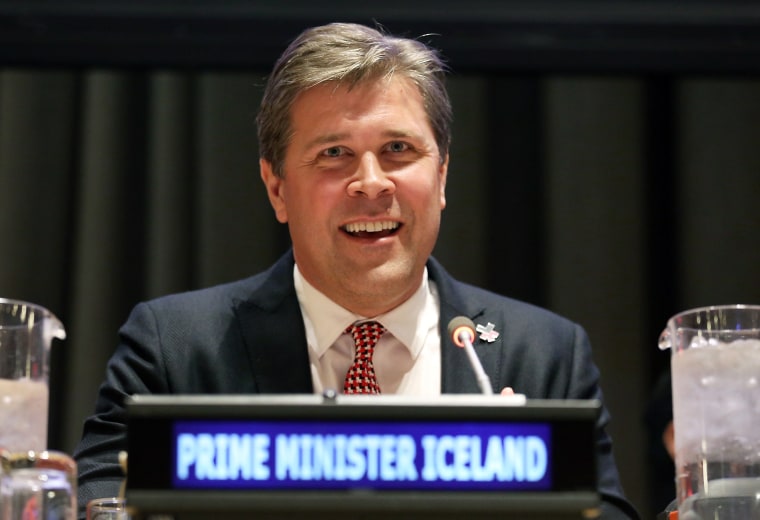 Also on Wednesday, Iceland's Equality and Social Affairs and Equality Minister Thorsteinn Viglundsson attended a panel debate in Brussels with other European leaders, where he stated the approach towards equal pay standards "needs to be bold."
"We want to show the world that eradicating the gender pay gap is an achievable goal and we hope other nations will follow suit in adopting the Equal Pay Standard in years to come," Viglundsson said in a statement.
The new legislation, which Iceland is hoping to implement by 2022, is scheduled to be tabled by the Parliament in March and will likely have support from both sides of the government. Along with the newly announced bill, Iceland also hopes to take steps towards boosting the number of women in STEM fields.
The amendment comes four months after thousands of Icelandic women walked out of work early in protest of the wage gap.
Brynhildur Heiðar, director of the Management Women's Rights Association in Iceland, said she is hopeful the legislation will pass through Parliament.
"This legislation, if it is comes before the parliament and passes into law, will be a logical next step in our efforts in Iceland to combat gender inequality and the gender pay gap," Heiðar said.
As a leader in gender equality, Iceland has vowed to eliminate the gender pay gap by 2022 and has set quotas for the number of women on corporate boards. The country has ranked highest on the World Economic Forum's Gender Gap Index for eight years straight, beating out the U.S., which placed 28 in 2016.
The nation's most recent October elections saw Iceland become the most gender equal parliament in the world among countries without a quota system, with 48 percent of lawmakers being women.
Despite this, Benediktsson said the government still has work to do on the gender equality front, as Icelandic women continue to be paid 14 to 18 percent less than men.
"We may rank number one in the world at the moment, but the job is not done still," he said. "Just a few months ago, we had elections in Iceland, and gender equality is still on the political agenda. It is one of the most important agendas still."
A July Pew Research study found women in the U.S. earn 83 percent of a man's paycheck. The study also suggested that pay grade is split along racial lines, with Asian and white women earning more than black and Hispanic women.
During Wednesday's HeForShe conference, Benediktsson also presented Phumzile Mlambo, executive director of U.N. Women, with a pink cake showcasing the organization's logo and spoke about his personal experiences with feminism.
"It's about not being afraid of your feelings and expressing them. Being a politician, sometimes it is expected that you are the stereotype," he said. "But it's also about showing you are a human being. At the end of the day, that's the best way to relate to the people you are trying to get the message across to."