More than half a century after the Equal Pay Act became law, a woman in the United States earns on average just 79 cents for every dollar a man makes — a stubborn gap that is expected to persist until 2059.
But one country is determined to end such income disparity, whatever it takes.
Iceland, the rugged but progressive island nation between north America and northern Europe, this month became the first country to force employers to prove that they are paying men and women the same for similar work, or face a fine.
It wants to completely eliminate the pay gap within five years, and already requires company boardrooms to have at least 40 percent female representation by law. What can the U.S. learn from its approach?
As in most developed economies, America has equal pay laws — the first was signed by President John F. Kennedy in 1963 — yet it ranks 49th — behind the likes of Albania, Portugal and Uganda — in the World Economic Forum's ranking of global gender pay gaps. Who was first? Iceland, again.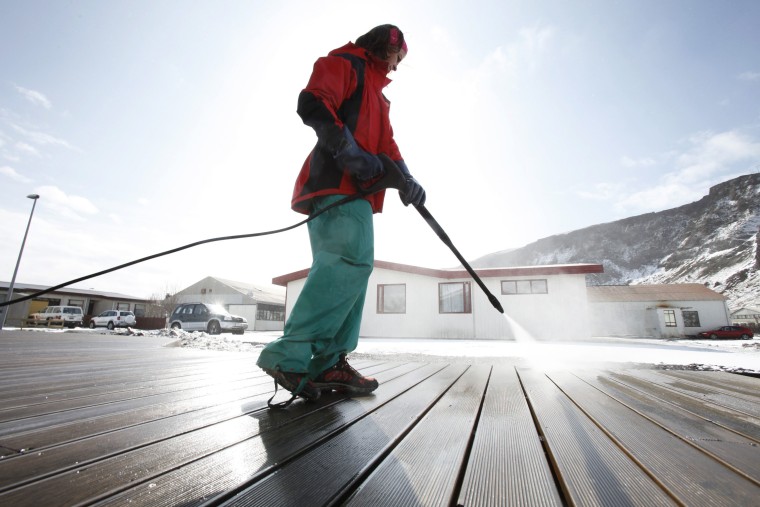 "We are not far from the United States, only a few hours away to fly, but the difference is huge," said Brynhildur Heiðar-og Ómarsdóttir, executive manager of the Icelandic Women's Rights Association. "We are so far apart in many ways."
The struggle to close the pay gap is universal, even affecting wealthy economies where women are well represented in the workplace; legislation that tackled the most egregious job market discrimination of the mid-20th century has proven ineffective at keeping up the pressure on employers.
Iceland's solution is to enforce the laws by placing the burden of proof on businesses, not workers.
"For over 50 years, the system has been complaint-driven in that a person who is being paid less first has to discover it, then file a charge and get it fixed at the back end," said Andrea Johnson, senior counsel for state policy at the Washington-based National Women's Law Center. "It's a very exciting change in Iceland because employers will have to affirmatively prove they are paying women the same as men."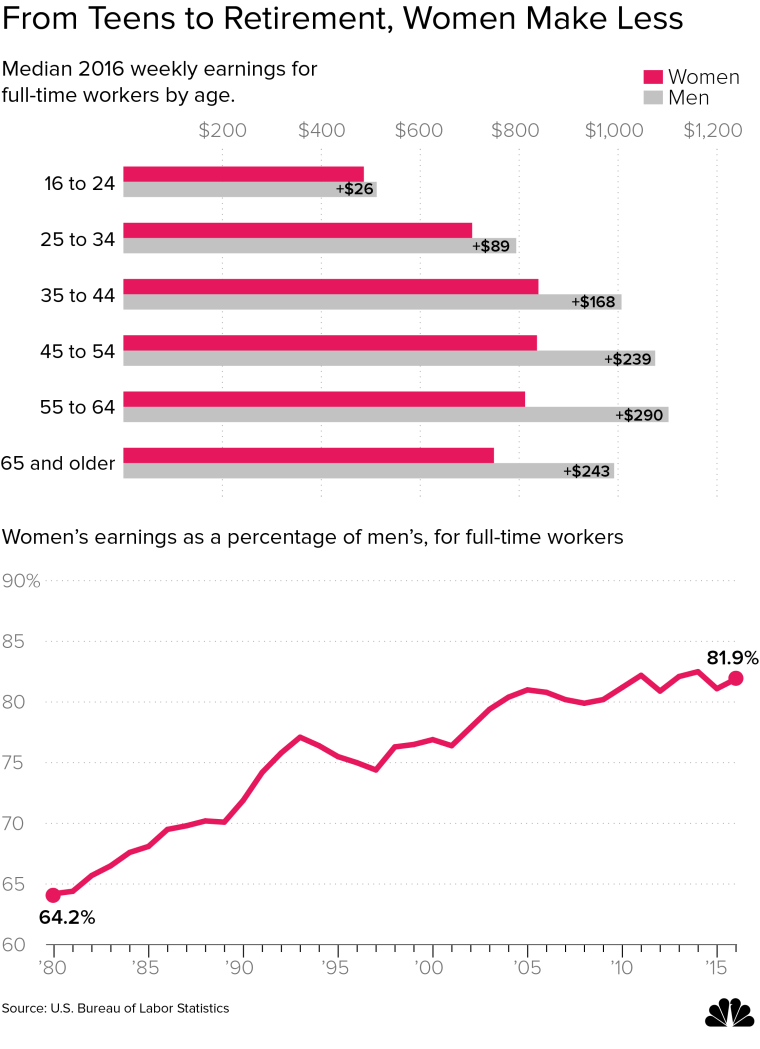 In fact, the Obama administration introduced a similar initiative that would have required major employers to supply data to the federal Equal Employment Opportunity Commission on gender gaps within pay grades, but it was scrapped in August by the Trump White House.
Neomi Rao, head of the White House's Office of Information and Regulatory Affairs, explained the decision at the time in a memo, saying the requirements "lack practical utility, are unnecessarily burdensome, and do not adequately address privacy and confidentiality issues."
Yet in the federal government, where salary information is public and pay scales are highly structured, the gender pay gap for white-collar workers shrunk to 13 percent in 2012 from 30 percent in 1992, according to a 2014 Office of Personnel Management report.
Some major corporations also claim to have closed their own pay gaps. Microsoft says its female employees earn 99.8 cents for every $1 earned by men, while Amazon, which estimates that women account for 39 percent of its global workforce, reports similar results.
Ómarsdóttir said government certification provides independent assurance to workers and consumers that companies are telling the truth with such claims and that Iceland's verification system, developed in conjunction with the International Organization for Standardization (ISO), could be adopted globally as a recognized standard.
"We hope that it could be like the organic symbol that you see in the supermarket, something that consumers can see and know that companies are paying their workers fairly," she said.
Iceland's "naming and shaming" approach has had early success in other countries where it is being adopted. Starting in April, for instance, all British companies with more than 250 workers will be required to submit data on pay grades and explain any gender gap.
Iceland's new law, which will apply to all companies with more than 25 workers, uses a scoring mechanism that takes into account experience and educational attainment. "The point is not to have everybody paid exactly the same, but to look at any discrepancies and ask, 'Why is this happening, and what can be done about it?'" Ómarsdóttir said.
Some U.S. states and cities have taken the lead by introducing similar rules, according to Johnson. In Minnesota and New Mexico, and soon in New York, equal pay certification will be required from any company bidding for public contracts. In California, a bill requiring affirmative income reporting was vetoed by the governor, she said.
"In the states is where we're seeing the real momentum," Johnson said. "While Congress has stalled for many years on workplace protections, states are recognizing that void at federal level and stepping up."
It isn't just the level of protection that differs from state to state; the pay gap varies enormously, too.
In Washington and New York, women earn 10.4 percent and 13.2 percent less than men respectively, while in Louisiana women earn 34.7 percent less, according to Census Bureau data published in a 2016 report prepared by the Senate Joint Economics Committee.
The discrepancies make the task harder for the U.S. compared to Iceland, whose population of 332,529 makes it smaller than Cleveland.
Yet even where positive protection doesn't exist, greater transparency is helping women to stake their claim for equal pay through measures forbidding employers from asking the salary history of job applicants.
Women typically enter the job market in lower-paid roles, "which means each time they move jobs or get a pay rise, that initial imbalance is magnified if employers know they can offer less money," said Ariane Hegewisch, program director for employment and earnings at the Institute for Women's Policy Research in Washington.
"What's interesting about Iceland compared to the U.S. is that their new law has cross-party support," she said. "Whenever such ideas are floated in the U.S., companies always complain they'll be sued to death or that there will be lots of frivolous claims. Companies say there are good reasons why women are paid less, that women choose lower income roles, but choices have nothing to do with it."
In fact, Iceland has a rich history of progressive policies when it comes to women's representation — driven in part by direct action. Some forty years ago, 90 percent of Iceland's women staged a one-day strike that led to the closing of shops, schools and nurseries, forcing men to take notice.
"I think we have had a very active women's rights movement for a very long time, and Icelandic women have gone on strike to protest about their income and equality," Ómarsdóttir said.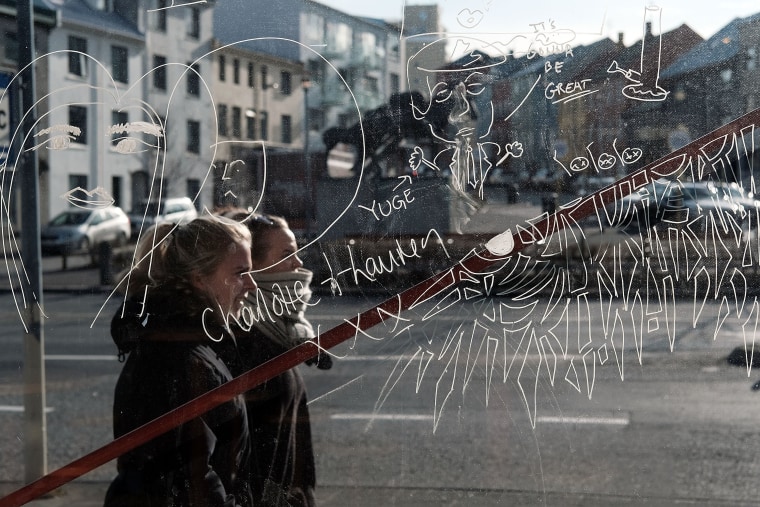 The U.S. has its own lengthy history of women taking direct action to protect existing rights and press for more progress.
The day after President Donald Trump's inauguration last year, half a million marchers demonstrated for gender equality and against the new president during the Women's March on Washington. Much of the focus since then has remained on fundamental issues of gender inequality, such as equal pay, abortion rights and sexual harassment and assault.
But one of the main barriers to income parity for women, experts say, is a lack of access to affordable child care or paid parental leave.
"The U.S. is one of the only countries in the developed world not to offer statutory paid maternity leave, which is just staggering in this day and age," Ómarsdóttir said. "It is also one of the only countries not to offer a public day care system for children. In Iceland, every child is guaranteed day care from the age of 2, and municipalities that don't provide it can be fined."
The 2016 Senate report recommended the U.S. adopt policies from "many other industrialized countries … such as paid family and sick leave, universal child care and flexible workplace arrangements."
It found the U.S. had the third-highest out-of-pocket child care costs among the 35 nations in the Organization for Economic Co-operation and Development (OECD), and said better access would "make it easier for both men and women to balance the demands of work and home, while ensuring that women are not penalized for becoming mothers and caring for their families."
Hegewisch, of the Institute for Women's Policy Research, said a fundamental problem was that a lot of part-time jobs, such as nursing, cleaning and caregiving, paid less "because they are seen as women's work."
"It devalues women's work; a lot of these jobs are fundamental to society," she said. "There is this idea that women are choosing to go into these roles, but actually they have little choice and it creates a structural inequality that can last throughout a woman's working life."
Ómarsdóttir said Iceland's next task, after closing the pay gap, would be to ensure that some jobs such as office work and teaching were not paid less just because they're more likely to feature women than construction or fishing.
"The fact we live in a world where women's work is less valued than men's should not be the case," she said. "Women are equally valuable to society, and there is still a large battle ahead of us."