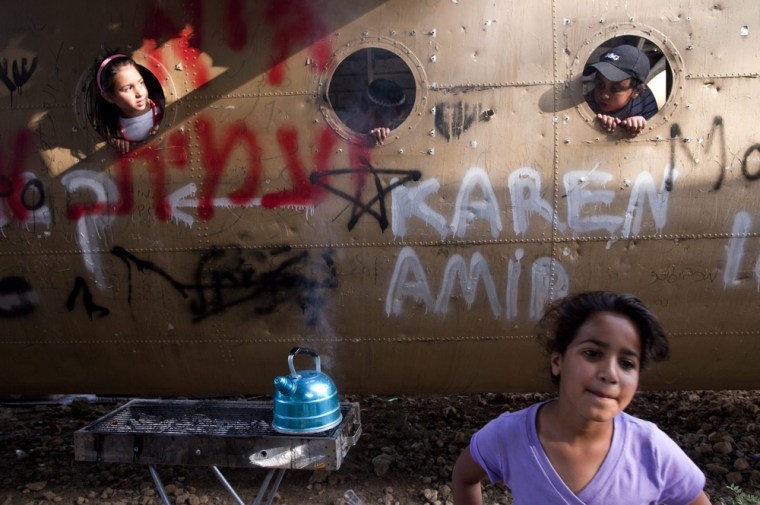 Israelis flocked to beaches and parks for barbecues across the nation to mark the country's 64th Independence Day.
This plane located in Defender's Forest, near Kibbutz Nachson, was used by the Israeli Air Force during the 1967 Six Day War as a troop transport aircraft, and was placed in the park as a tribute to fallen soldiers.
While Independence Day is a joyful celebration in Israel, Palestinians will mark the creation of the Jewish state in mid-May with a day of mourning.
--The Associated Press contributes to this post