India made history Wednesday by becoming the first country to reach the lunar south pole.
An uncrewed robotic moon lander, operated by India's space agency and known as the Chandrayaan-3, touched down on the moon's south polar region shortly after 8:30 a.m. ET Wednesday.
The Indian Space Research Organization's successful touchdown comes just days after a Russian spacecraft that was en route to the same area failed during an orbital maneuver and crashed into the lunar surface. The failure was a major setback for Russia's space agency, known as Roscosmos.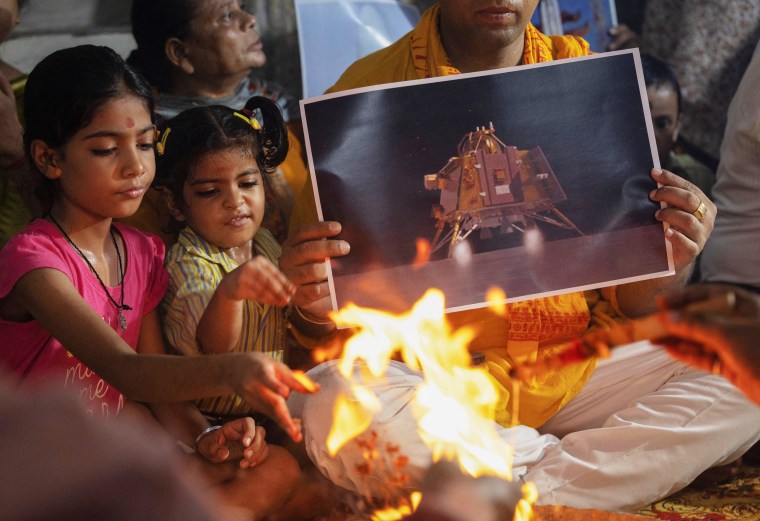 The Chandrayaan-3 landing, however, is a huge boon for the world's most populous nation, which has been vying for greater influence in the cosmos, through both the government's space agency and private investment. Only three other countries in history have pulled off controlled, or "soft," lunar landings: the U.S., China and the former Soviet Union.
The moon's south pole has long been of interest to space agencies and scientists because the region's shadowed craters are thought to hold greater concentrations of water ice than elsewhere on the lunar surface, so it could be of critical importance for establishing long-term human settlements on the moon.
NASA's Artemis program, which aims to return astronauts to the moon, intends to land its Artemis III mission in the south polar region in 2025.
NASA Administrator Bill Nelson celebrated the landing in a post on X, the platform formerly known as Twitter.
"And congratulations to #India on being the 4th country to successfully soft-land a spacecraft on the Moon," he wrote. "We're glad to be your partner on this mission!"
India and Russia had been locked in a race to the lunar south pole. The Luna-25 spacecraft that crashed was the first moon-landing spacecraft launched by Russia's space agency in almost five decades. Roscosmos officials said Sunday they lost contact with the lander after it fired its engines in preparation for a descent to the surface.
The Chandrayaan-3 mission is designed to conduct a series of science experiments on the surface, including tests of mineral composition and seismic activity. The lander, which is roughly the size of an SUV, is also carrying a smaller rover. Both solar-powered craft are designed to operate for about two weeks on the moon.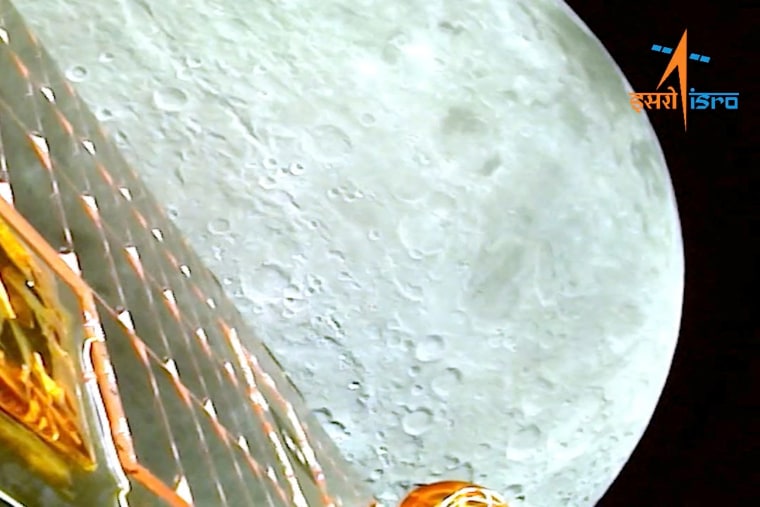 The Chandrayaan-3, which launched into space July 14, was India's second attempt to land at the moon's south pole. A previous attempt in 2019 deployed a lunar orbiter, but the Chandrayaan-2 lander and rover crashed into the lunar surface.