NEW DELHI — India said Thursday it had conducted "surgical strikes" on suspected militants preparing to infiltrate from Pakistan-ruled Kashmir, raising tensions between the nuclear-armed neighbors.
It marked the first direct military response to a deadly attack on an army base which India blames on Pakistan.
Both India and Pakistan have nuclear weapons and claim Kashmir in full, but govern separate parts. They have fought three wars since independence from Britain in 1947, two of them over Kashmir.
Kashmir is one of the most militarized disputed regions in the world. More than 700,000 Indian troops are stationed in the disputed Kashmir valley, dealing with a popular independence movement and an armed insurgency internally. They also stare down almost 200,000 Pakistani troops on the other side of the border.
The Indian action represents a departure from a traditional policy of strategic restraint in the face of what New Delhi sees as cross-border terrorist acts that it believes are sponsored by the Pakistani state.
The action inflicted "significant casualties," the Indian army's head of operations told reporters in New Delhi. It was not immediately clear whether they involved any incursion by Indian troops across the Line of Control that runs through disputed Kashmir.
The Pakistani military said no such strike had taken place but that there had been an exchange of firing at the frontier.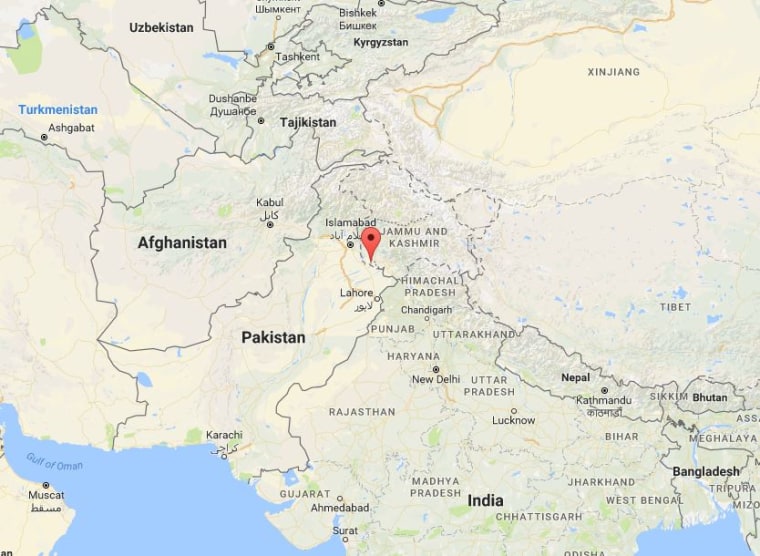 The Indian military announcement followed through on Prime Minister Narendra Modi's warning that those responsible "would not go unpunished" for a Sept. 18 attack on an Indian army base near the frontier that killed 18 soldiers.
The strikes also raised the possibility of a military escalation between the nuclear-armed rivals that would wreck a 2003 Kashmir cease-fire.
India, the world's second-largest army, and Pakistan, the world's sixth-largest, often exchange small arms and mortar fire on the border. They also blame each other for engaging in proxy war, supporting militants who operate across the border.
Related: New Breed of Kashmir Rebels Turns to Facebook, WhatsApp
Lt. Gen. Ranbir Singh, the Indian army's director general of military operations, said the strikes were launched on Wednesday based on "very specific and credible information that some terrorist units had positioned themselves to infiltrate."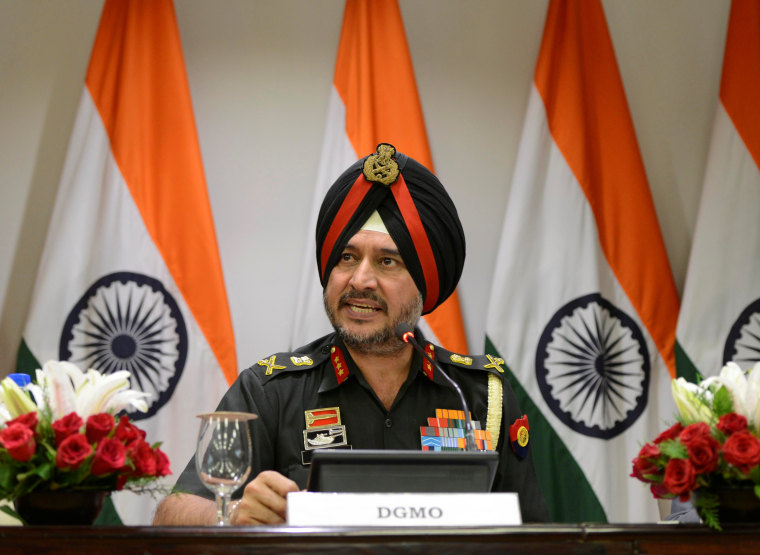 The strikes had caused "significant casualties," Singh added.
Pakistan said two of its soldiers had been killed and nine wounded in an exchange of fire across the de facto border in the Himalayan region.
"There had been cross-border fire initiated and conducted by India, which is an existential phenomenon," the press wing of the Pakistani military said. "As per rules of engagement same was strongly and befittingly responded by Pakistani troops."
In another sign of mounting tensions between the rivals, Pakistan's defense minister on Wednesday said India would "disintegrate" when Kashmir gains independence.
Khawaja Muhammad Asif told The Associated Press that Pakistani Prime Minister Nawaz Sharif had tried to improve ties with India, but "we did not get a positive response from them."