SRINAGAR, India  — For five years, Alt News has fought India's rise in disinformation tied to Hindu nationalism, with Twitter as one of the main battlefields. 
The fact-checking website's work debunking fake news and calling out hate speech by powerful people against India's ethnic and religious minorities has made it one of the country's leading independent news outlets, earning its founders a mention on an unofficial shortlist for this year's Nobel Peace Prize. 
"We are able to make certain topics the center of conversation" on Twitter, said Pratik Sinha, who founded Alt News with a fellow software engineer, Mohammed Zubair. 
In addition to using Twitter to defuse tensions both online and offline, the nonprofit Alt News relies on the platform as an important source of crowdfunding.
All that is now in jeopardy amid the chaos at Twitter since its takeover last month by billionaire entrepreneur Elon Musk. With 24 million users, India is Twitter's third-largest market after the U.S. and Japan, as well as one of its greatest challenges. But more than 90% of Twitter's 200-odd employees in India were reportedly among the thousands worldwide who have lost their jobs under Musk's ownership.
As in the U.S., the layoffs in India cut deeply into some of Twitter's most critical teams, including those dealing with government information requests and content moderation.
In an open letter last month, U.N. human rights chief Volker Türk urged Musk to make human rights central to his management, noting the pressure that Twitter and other social media platforms have come under from governments around the world over freedom of expression.
"Like all companies, Twitter needs to understand the harms associated with its platform and take steps to address them," he wrote.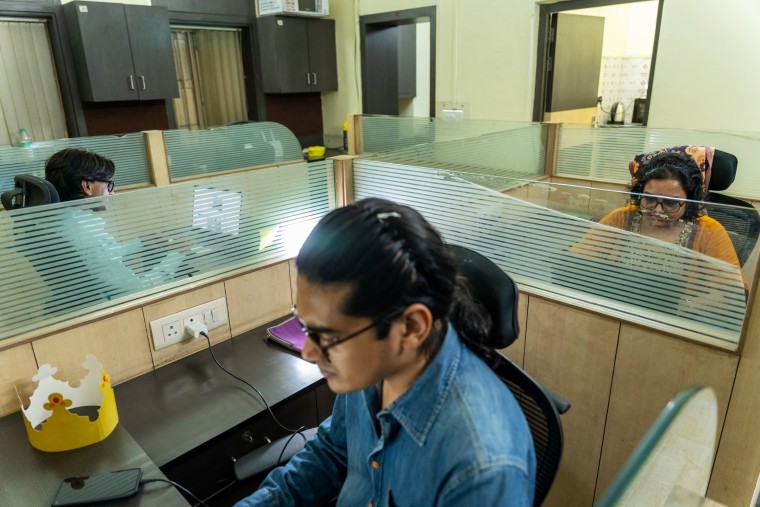 Musk, who calls himself a "free speech absolutist," has argued the platform should be as unrestrained as possible. Since he took the helm, he has reinstated the accounts of people like former President Donald Trump, whose account was suspended last year over posts inciting violence.
But Big Tech like Twitter is used — and perceived — differently outside the U.S., where the majority of its users live. From the genocide of ethnic Rohingya in Myanmar to attacks on Muslims in India, social media platforms have been criticized for allocating inadequate resources in the Global South to tackle hate speech, misinformation, the targeting of political dissidents and the real-life violence that often results. 
"For the longest time, South Asian countries have been ignored in terms of policy, content moderation strength and language support," Sinha said.
Although Twitter has always been moderated through "the prism of the developed world," he said, the danger now is that "Musk is dictating policies from his own prism: the prism of a U.S. billionaire."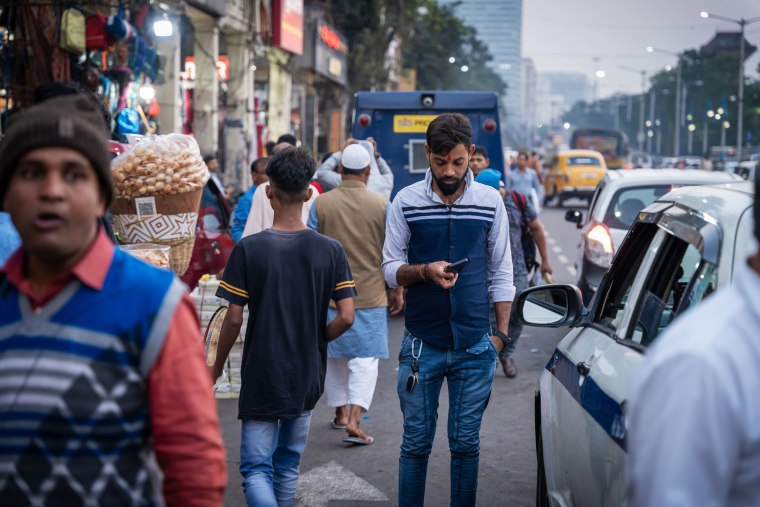 Twitter's U.S. media team did not respond to an emailed request for comment. A WhatsApp message to a Twitter communications employee in India also went unanswered.
'Complex political realities'
While Twitter has fewer users than Facebook, civil society groups and journalists say it is a crucial tool for holding the powerful to account. It has been used in multiple countries to organize anti-government protests and rally support for dissidents.
But it is also flooded with misinformation and hate speech, said Melissa Ingle, a former senior data scientist at Twitter who worked there for more than a year writing algorithms to label and flag misinformation about elections, Covid and other issues in countries like India and Brazil. She recalled feeling like she was working at an important place and that her efforts to make Twitter a safer and less toxic platform were important, too.
Ingle, a contract worker based in San Francisco, was among the thousands of Twitter employees who discovered they had been laid off last month when they were unceremoniously locked out of their email and Slack accounts. 
In the absence of sufficient staffing and resources, Ingle fears the most for Twitter's content moderation in countries outside the U.S. 
"The workforce has been gutted, and no algorithm can keep up the pace with this," she said. "It will lead to an increase in misinformation and attacks."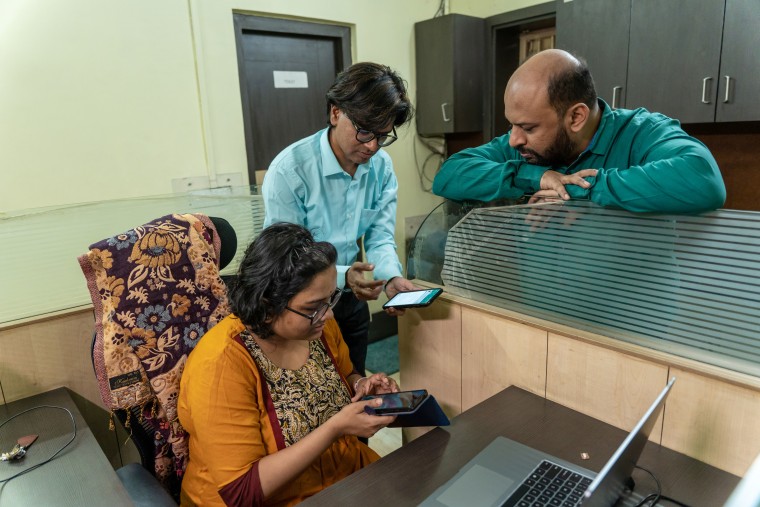 With his $44 billion acquisition of Twitter, Musk has also inherited a legal case that is considered a deciding moment for the freedom of online speech in India. The company sued the Indian government in July over sweeping regulatory changes that give officials greater power to demand that tech platforms remove content or block accounts that are critical of Prime Minister Narendra Modi and his Hindu nationalist Bharatiya Janata Party. Company employees can be held criminally liable if they do not comply.
Even before the new rules came into effect last year, police raided Twitter's offices in Delhi and Gurgaon after the company tagged a BJP spokesperson's tweet as "manipulated media."
Twitter users have also been arrested over their posts, including a state lawmaker who was critical of Modi. Zubair, the Alt News co-founder, was arrested in June over a 2018 tweet that police said hurt religious harmony. His arrest came days after he flagged a video in which a BJP spokesperson made derogatory remarks about the Prophet Muhammad. Both Zubair and the state lawmaker have since been released on bail.
From July to December 2021, India made more requests than any other country for the removal of tweets by journalists and news outlets, according to a Twitter report. The country also ranked second after the U.S. for the highest number of government information requests.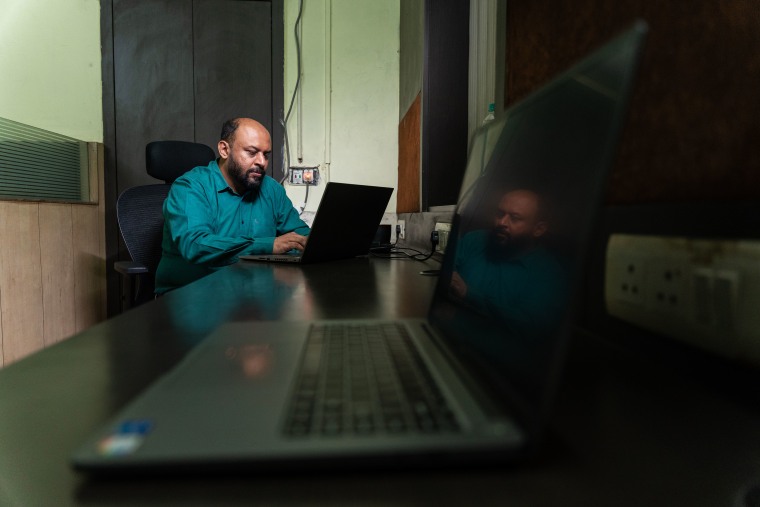 "Law of land is supreme, Twitter must follow rules," India's electronics and information technology minister, Ashwini Vaishnaw, said last year. "Whoever is a citizen of India and those who stay in India will have to abide by the laws of the country."
The layoffs Musk has carried out at Twitter will have a deeper impact in India, said Prateek Waghre, a policy director at the Internet Freedom Foundation, a New Delhi-based group that promotes digital rights and freedoms. 
"There isn't a full consideration of how complex it is to run a social media platform. The complex political realities have not been accounted for here," he said, referring to India.
Back at Alt News' office in Kolkata, the team continues to call out hate speech. In one recent incident, it flagged an Islamophobic tweet by a Hindu extremist with almost 600,000 followers that featured a screenshot of an invitation to an upcoming wedding reception for an interfaith couple. The tweet remains on the platform, while the couple called off their wedding out of concern for their safety.
"Who is going to explain this context to Elon Musk?" Sinha asked. Musk "has done nothing to address the concerns of South Asian countries that are far more volatile."
While Sinha said he hopes that Twitter doesn't self-destruct under Musk's leadership, he feels disheartened by the recent changes on the platform.
"It is difficult to say what Twitter will have in store because the policies do not have any logic," he said. "This is not how you do policy; it is entirely arbitrary. You just don't know what he is thinking. And it is scary."