/ Source: Associated Press
NEW DELHI — The conviction of the flashy guru of a hugely popular quasi-religious sect on charges of raping two female followers has set off violent riots by followers across much of north India.
More than two dozen people have died. Buses, trains and buildings have been set on fire. Police and TV journalists have been attacked.
For his followers in the Dera Sacha Sauda sect, the guru, who calls himself Saint Dr. Gurmeet Ram Rahim Singh Insan, is the embodiment of God on Earth. It's not surprising that over a 100,000 trekked from all over India to gather around the courtroom in the northern town of Panchkula where his conviction was announced.
He can summon up several times that number when he appears in a "darshan" or audience once a week at his ashram in Haryana state's Sirsa town. Followers weep and clap and flatten themselves to the ground at the sight of him. The sect claims as many as 50 million followers.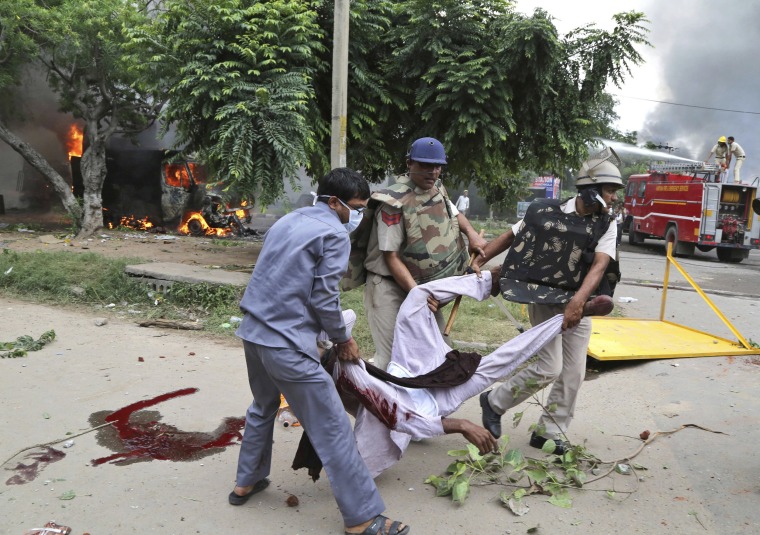 Like many spiritual leaders who find blind devotion in the still largely conservative nation of 1.3 billion, the 50-year-old guru promotes vegetarianism, campaigns against drug addiction and holds massive blood donation camps.
But the bling-loving leader — he's fond of red leather jackets, bejeweled hats, bicep-baring T-shirts — has another love: cinema.
He has started a film franchise in which he stars as the "Messenger of God," or MSG, with divine powers to save the world.
His most recent cinematic offering, "MSG — The Warrior Lion Heart," was released last year, with the guru playing a secret agent armed with a twirled moustache and an assortment of swords to fight aliens and UFOs.
Related: Samsung Heir, Lee Jae-yong, Sentenced to Prison for Bribery in South Korea
In that film he took credit in 30 categories, including dialogue writer, choreographer, props, stunts, film editor and makeup artist.
Friday's conviction isn't his only brush with the law.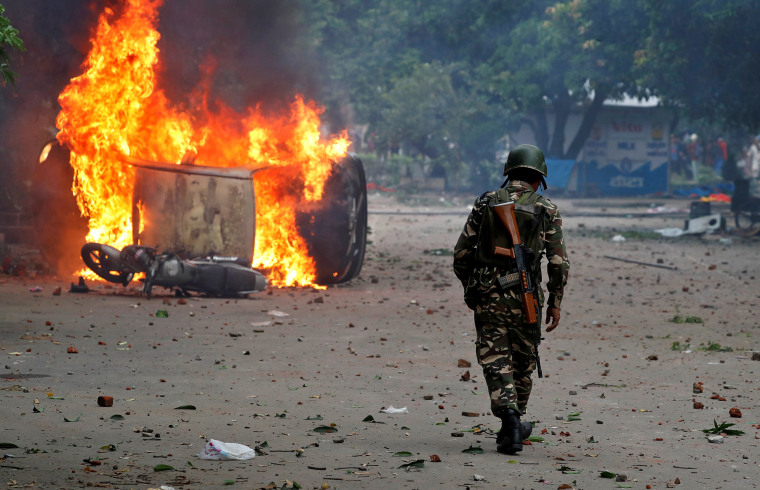 He's facing other criminal investigations as well. There's an ongoing trial over the murder of a journalist. He is also under investigation by the Central Bureau of Investigation over allegations of forcing several male followers to undergo castrations to bring them closer to God. He has denied the accusations.
His massive following makes him a powerful political asset and leaders across the political spectrum court him.
His power has also earned him powerful enemies, and he enjoys the highest level of state security in addition to his own personal bodyguards.
The Dera Sacha Sauda sect controls a sprawling empire of 46 centers across the country. In Sirsa, where the sect is based, it runs schools and colleges and hospitals.