A senior politician from Indian Prime Minister Narendra Modi's ruling party has been quoted saying that sometimes rape is "right," sparking renewed outrage about rampant sexual assault in that country.
"This is a social crime which depends on men and women. Sometimes it's right, sometimes it's wrong," Babulal Gaur, home minister of Madhya Pradesh state, was quoted as saying in the Hindustan Times. "Until there's a complaint, nothing can happen."
Gaur is from Prime Minister Modi's Bharatiya Janata Party (BJP).
Modi has so far been silent about the May 26 gang rape and murder of two teenage girls in the north of the country. Three men later confessed to the attacks, which ended with the girls being hung from a mango tree.
The 14- and 15-year-old cousins were from a poor family without operating toilets in their home and disappeared after going into fields to relieve themselves.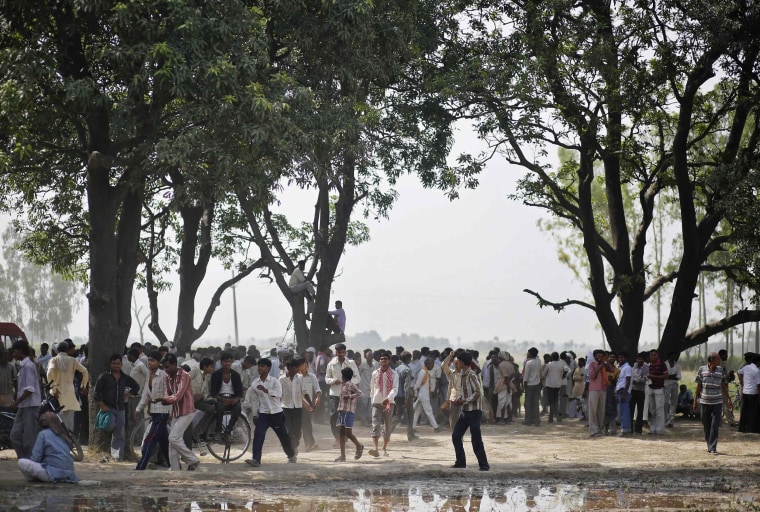 Activists say that sex crimes against girls and women are widespread in India, with poor and low caste women being the most vulnerable.
Public outrage over the fatal gang rape of a woman in New Delhi in Decemeber 2012 pushed the government into passing a tougher new law to punish sex crimes. This includes sentences of up to two years' jail for police and hospital authorities if they fail to register a complaint or treat a victim.
F. Brinley Bruton
Reuters and The Associated Press contributed to this report.